Digital Humanities Advancement Grants (DHAG)
Grants to USA Nonprofits, Agencies, and IHEs for Digital
Preservation and Sharing of Humanities Resources

National Endowment for the Humanities (NEH), Institute of Museum and Library Services (IMLS)

12/14/16

01/11/17 5:00 PM ET

Request a Grant Writer
Grants to USA nonprofit organizations, government agencies, and IHEs for projects involving the digital preservation of and access to humanities resources. Applicants must create or verify their online profile by December 14. Optional draft proposals will be accepted through December 14. Requests will be considered for projects at any stage of development, from early-stage planning through implementation.

Digital Humanities Advancement Grants (DHAG) support digital projects throughout their lifecycles, from early start-up phases through implementation and long-term sustainability. Experimentation, reuse, and extensibility are hallmarks of this grant category, leading to innovative work that can scale to enhance research, teaching, and public programming in the humanities.

Through a special partnership, the Institute of Museum and Library Services (IMLS) anticipates providing additional funding to this program to encourage innovative collaborations between museum or library professionals and humanities professionals to advance preservation of, access to, use of, and engagement with digital collections and services. Through this partnership, IMLS and NEH may jointly fund some DHAG projects that involve collaborations with museums and/or libraries.

Digital Humanities Advancement Grants may involve

-Creating or enhancing experimental, computationally-based methods or techniques that contribute to the humanities;

-Pursuing scholarship that examines the history, criticism, and philosophy of digital culture and its impact on society, or explores the philosophical or practical implications and impact of digital humanities in specific fields or disciplines; or

-Revitalizing and/or recovering existing digital projects that promise to contribute substantively to scholarship, teaching, or public knowledge of the humanities.

Grant Categories

1) Level I awards (from $5,000 to $40,000) are small grants designed to fund exploratory sessions, workshops, early alpha-level prototypes, and initial planning.

In addition to early planning towards an experimental prototype, Level I proposals can identify a problem or research question, explore a research agenda, or discover appropriate methodologies or technologies for both new projects and projects in need of substantive revision or recovery. Outcomes for Level I projects would likely include reports, position papers, and plans for subsequent steps and future research or development.

Level I projects may also fund meetings, workshops, or reports addressing specific topics related to the impact of technology on the humanities. Proposals should include specific plans for broad dissemination of project outcomes.

2) Level II awards (from $40,001 to $75,000) are larger grants that can be used for more fully- formed projects that are ready to begin implementation or demonstrate proofs of concept.

Level II proposals should therefore include a more articulated plan of work leading to concrete and tangible outcomes, such as working prototypes; detailed plans for upgrading existing or defunct projects in need of substantive revision, enhancement, or recovery; test beds; or demonstration projects.

3) Level III awards (from $100,000 to $325,000 for up to three years) support implementation and scaling-up of already established projects. All projects must already have completed a start- up phase prior to application.

The earlier phase of the project could have been supported previously by an NEH Digital Humanities Start-Up Grant or by another funding source. (Please see the instructions for the narrative component of the application below, in particular beneath the "History of the project" bullet.)

Level III projects must submit both data management and sustainability plans, and all projects are expected to fulfill the obligations outlined in these plans.

-Level I: $5,000 - $40,000.
-Level II: $40,001 - $75,000.
-Level III: $100,000 - $325,000.

Projects may begin September 2017.

Digital Humanities Advancement Grants at both Level I and Level II stages support full-time or part-time activities for periods up to eighteen months.

Level III Digital Humanities Advancement Grants support full-time or part-time activities for periods ranging from one to three years.

City or township governments
County governments
Native American tribal governments (Federally recognized)
Nonprofits having a 501(c)(3) status with the IRS, other than institutions of higher education
Nonprofits that do not have a 501(c)(3) status with the IRS, other than institutions of higher education
Private institutions of higher education
Public and State controlled institutions of higher education
Special district governments
State governments

Eligibility is limited to
-U.S. nonprofit organizations with IRS tax-exempt status; and
-State and local governmental agencies and federally recognized Indian tribal governments.

Individuals are not eligible to apply.

Not Funded:
-Projects that mainly involve digitization, unless the applicant is proposing an innovative method for digitization;
-The creation or conversion of a scholarly journal (although the implementation of new modes of scholarly publication is permitted);
-Recurring maintenance costs that would support only the day-to-day operations of existing projects rather than substantive changes or upgrades;
-Recurring or established conferences or professional meetings;
-Acquisition of computer equipment or software in excess of 20 percent of the grant total;
-Work in the creative or performing arts;
-Work undertaken in the pursuit of an academic degree;
-Projects that seek to promote a particular political, religious, or ideological point of view; or
-Projects that advocate a particular program of social action.

The Office of Digital Humanities accepts applications for Digital Humanities Advancement Grants at two deadlines a year, in January and June.

Before they submit a proposal applicants are encouraged to contact program officers, who can offer advice about preparing the proposal and the review process.

Program officers can also review draft proposals, which are optional. Program staff recommends that draft proposals be submitted at least four to six weeks before the deadline. Draft proposals should be submitted by e-mail attachment to odh@neh.gov.

Apply by January 11, 2017 for projects beginning September 2017.

All applications to this program must be submitted via Grants.gov. NEH strongly recommends that you complete or verify your registration at least two weeks before the application deadline, since it takes time to process your registration.

View this opportunity on Grants.gov: http://apply07.grants.gov/apply/GetGrantFromFedgrants?opportunity=20170111-HAA&agencycode=NEH

Cost sharing consists of the cash contributions made to a project by the applicant and third parties, as well as third party in-kind contributions, such as donated services and goods. Applicants are welcome to use cost sharing for projects in which the total budget exceeds the NEH grant limit. Cost sharing is not required for Level I and Level II projects. Level III projects that request a Sustainability Match must report the contributions raised to release NEH matching funds as cost sharing.

The Sustainability Match, which is available only for Level III projects, allows up to an additional $50,000 in one-to-one matching funds (bringing the total request to a maximum of $375,000).

Timeline:

-September to December 2016: Contact Office of Digital Humanities program officers (at odh@neh.gov) with questions and for advice (optional)

-December 14, 2016: Submit draft application by this date (optional)

-December 14, 2016: Create or verify your institution's Entity record at the System for Award Management by this date

-December 28, 2016: Register your institution (or verify its registration) with Grants.gov by this date

-January 11, 2017: Submit application through Grants.gov by this date

-March-April 2017: Peer review panels take place

-July 2017: Meeting of the National Council on the Humanities, followed by funding decisions

-August 2017: Applicants are notified of the funding decisions

-September 2017: Institutional grants administrators and project directors of successful applications receive award documents by e-mail

Before starting your grant application, please review the funding source's website listed below for updates/changes/addendums/conferences/LOIs.

45.169

20170111-HAA

USA: Alabama; Alaska; Arizona; Arkansas; California; Colorado; Connecticut; Delaware; Florida; Georgia; Hawaii; Idaho; Illinois; Indiana; Iowa; Kansas; Kentucky; Louisiana; Maine; Maryland; Massachusetts; Michigan; Minnesota; Mississippi; Missouri; Montana; Nebraska; Nevada; New Hampshire; New Jersey; New Mexico; New York City; New York; North Carolina; North Dakota; Ohio; Oklahoma; Oregon; Pennsylvania; Rhode Island; South Carolina; South Dakota; Tennessee; Texas; Utah; Vermont; Virginia; Washington, DC; Washington; West Virginia; Wisconsin; Wyoming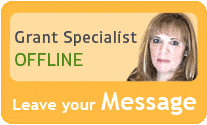 Libby is constantly in touch with grant program managers and reviews numerous publications to make sure that GrantWatch.com provides subscribers with the most up-to-date grant opportunities.
We have grants for:

Need help?
Hi, I would love to guide you through the site.
Please feel free to call or write.
Customer Sales & Support
(561) 249-4129