Rural Health Research Dissemination Cooperative Agreement
Grants to USA Nonprofits, Organizations, and Agencies
for Disseminating Research on Rural Health Care

US Department of Health and Human Services - Health Resources and Services Administration (HRSA), Federal Office of Rural Health Policy (FORHP)

12/14/16 11:59 PM ET
Grants to USA nonprofits, agencies, and organizations for disseminating and marketing research on rural health services. Funding is intended to promote awareness of key policy issues regarding rural communities by making this research accessible to decision makers and rural stakeholders at the national, state, and community levels.

The successful applicant for this program will develop and maintain a website which includes the entire body of research funded by FORHP and allows that research to be easily and freely accessible to the public. The successful applicant will also develop and maintain strategies to effectively disseminate this research through a variety of mechanisms including (but not limited to) a listserv, social media accounts, presentations and exhibits at national conferences, and webinars.

Type(s) of applications sought: New, Competing Continuation. Funding will be provided in the form of a cooperative agreement. A cooperative agreement, as opposed to a grant, is an award instrument of financial assistance where substantial involvement is anticipated between HRSA and the recipient during performance of the contemplated project.

As a cooperative agreement, HRSA Program involvement will include:

- Providing input on dissemination strategies and selection of publications/products for distribution including target audiences for dissemination
- Assuring the timely cooperation of the RHRCs in responding to information requests by the awardee
- Providing input into the decisions on content, presentation approach, and selection of products/publications
- Reviewing and providing comments on draft products and publications, such as research alerts, prior to dissemination to diverse audiences
- Providing input and knowledge on the current and future policy issues that will be informed by past and future RHRC studies
- Providing input on metrics that will be used to evaluate the awardee; and
- Assisting the awardee in selecting appropriate professional meetings, including the total number of meetings, at which to exhibit each year.

The cooperative agreement recipient's responsibilities will include:

- Adherence to HRSA guidelines pertaining to acknowledgement and disclaimer on all products produced by HRSA award funds;
- Coordinating with RHRC grantees to summarize the key research questions for ongoing research and summarize findings for completed publications/products
- Updating the Rural Health Research website and Listserv based on information from the RHRC grantees about new, on-going, and recently completed research
- Assessing the market to understand how to best target audiences who will benefit from products published by the RHRCs
- Executing and monitoring dissemination strategies to increase RHRC publication and Rural Health Research (Rural Health Research Dissemination awardee) website awareness
- Providing input to RHRCs prior to product publication regarding how to effectively communicate the research findings to diverse target audiences
- Identifying appropriate professional meetings at which to exhibit each year
- Developing brief (1-2 pages) research summaries using findings from RHRC research products on key topic areas (e.g. quality, workforce, post-acute care)
- Establishing evaluation metrics and tracking related data to assist in measuring the success of this cooperative agreement and the RHRC cooperative agreement.

$135,000

Up to 1 cooperative agreement

Up to $135,000 per year

The project period is from July 1, 2017 through June 30, 2021 (four years).

Eligible applicants include public and nonprofit entities. Faith-based and community based organizations, Tribes, and tribal organizations (other than Federally recognized tribal governments) are eligible to apply.

Foreign entities are not eligible for HRSA awards, unless the authorizing legislation specifically authorizes awards to foreign entities or the award is for research. This exception does not extend to research training awards or construction of research facilities.

Ensure your SAM.gov and Grants.gov registrations and passwords are current immediately. Deadline extensions are not granted for lack of registration. Registration in all systems, including SAM.gov and Grants.gov, may take up to one month to complete.

To view the grant opportunity on grants.gov: http://www.grants.gov/view-opportunity.html?oppId=288377

HRSA's SF-424 Research and Related (R&R) Application Guide available in Supporting Documents below.
Link to FAQs: http://www.grants.gov/web/grants/applicants/applicant-faqs.html

A short video for applicants explaining the Application Guide is available at http://www.hrsa.gov/grants/apply/applicationguide/

Tips for Writing a Strong Application: See Section 4.7 of HRSA's SF-424 R&R Application Guide.

Before starting your grant application, please review the funding source's website listed below for updates/changes/addendums/conferences/LOIs.
Sarah Bryce
Research Coordinator
Federal Office of Rural Health Policy
E-mail: sbryce@hrsa.gov
Telephone: (301) 443-5982
Fax: (301) 443-2803

Kim Dews
Grants Management Specialist
Division of Grants Management Operations, OFAM
Health Resources and Services Administration
5600 Fishers Lane, Room
Rockville, MD 20857
Telephone: (301) 443-0655
E-mail: kdews@hrsa.gov

For assistance with the online application process:
Grants.gov Contact Center
Telephone: 1-800-518-4726 (International Callers, please dial 606-545-5035)
E-mail: support@grants.gov

93.155

HRSA-17-002

USA: Alabama; Alaska; Arizona; Arkansas; California; Colorado; Connecticut; Delaware; Florida; Georgia; Hawaii; Idaho; Illinois; Indiana; Iowa; Kansas; Kentucky; Louisiana; Maine; Maryland; Massachusetts; Michigan; Minnesota; Mississippi; Missouri; Montana; Nebraska; Nevada; New Hampshire; New Jersey; New Mexico; New York City; New York; North Carolina; North Dakota; Ohio; Oklahoma; Oregon; Pennsylvania; Rhode Island; South Carolina; South Dakota; Tennessee; Texas; Utah; Vermont; Virginia; Washington, DC; Washington; West Virginia; Wisconsin; Wyoming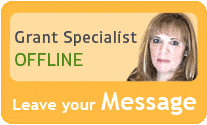 Our team of researchers and grant specialists review hundreds of funding resources daily to make sure GrantWatch.com provides members with the most up-to-date grants.
We have grants for: