Fulbright Specialist Program (FSP)
Grants to USA Academics and Professionals
for Short Visits to Israel Universities
Agency Type:
Foundation / Corporation

Fulbright, United States-Israel Educational Foundation

11/04/16

Request a Grant Writer
Grants providing a $200 per day honorarium to USA academics and senior professionals from a broad range of disciplines for short visits to institutions in Israel. The US specialist may undertake activities at the host institution such as lecturing to students, providing consultations, participating in workshops, conferences, or symposia, and developing academic materials or curricula.

The Fulbright Specialist Program provides support for short (2-6 week) visits by US academics or senior professionals in the following fields:

-Agriculture
-American/US studies
-Anthropology
-Archaeology
-Biology education
-Business administration
-Chemistry education
-Communications & journalism
-Computer science and IT
-Economics
-Education
-Engineering education
-Environmental science
-Law
-Library science
-Math education
-Peace and conflict resolution studies
-Physics education
-Political science
-Public administration
-Public/global health
-Sociology
-Social work
-Urban planning

The program provides the specialist with round trip airfare (tourist class) and a $200/day honorarium. In-country hospitality (lodgings, meals, in-country transportation) is provided by the Israeli host institution/s, according to terms agreed in direct contacts between the program fellow and the institution/s concerned.

The earliest possible beginning date for approved visits is 3-4 months after the application date.

The program supports visits of 2-6 weeks.

Eligibility requirements apply at the time of application. Applicants must meet all of the following requirements—unless specific exemptions apply. In matching candidates with grant opportunities, preference will be given to candidates with the most relevant professional experience.

Eligibility Essentials:

-U.S. citizen at the time of application. Permanent resident status is not sufficient. If a naturalized citizen, applicant must provide actual date of naturalization.

-For academics, a Ph.D. or equivalent professional/terminal degree at the time of application plus a minimum of five years of post-doctoral teaching or professional experience in the field in which you are applying.

-For professionals and artists outside academe, recognized professional standing and substantial professional accomplishments plus a minimum of five years of professional experience in the field in which you are applying (Note: Specialists work with colleagues at non-U.S. degree granting, academic institutions. In the application, professionals and artists outside academe should highlight 1) experience as a college/university teacher or trainer and/or 2) how their experience could benefit foreign academic institutions).

-Sound physical and mental health.

-Grants shall not authorize engagement in pastoral, missionary, or other professional religious activities, or those for which a license to practice medicine or nursing is required.

-Applicants are required to disclose any prior convictions of a felony or a misdemeanor, including Driving Under the Influence (DUI) or Driving While Intoxicated (DWI), but excluding minor traffic violations. The complete FFSB regulations can be found under section 626 Ineligibility Factors.

-Employees and their immediate families (i.e. spouses and dependent children) of the U.S. Department of State and of public or private organizations under contract to the U.S. Department of State are ineligible to apply for a Fulbright grant until one year after termination of such employment.

-Fulbright specialists must be residing in the United States at the time they are approved for a grant and intend to return to their U.S. institution after the grant's completion. Roster applicants or candidates need not necessarily be residing in the United States in order to be approved or accepted for the Roster, but must be residing in the United States in order to receive a grant; candidates who have resided abroad for five or more consecutive years in a six-year period preceding the date of application are ineligible. In this case, a period of nine months or more during a calendar year is considered to constitute a full year abroad.

-If you have previously been selected for the Fulbright Specialist Roster, do not re-apply. If the three-year waiting period has passed after the end date of your five-year Roster tenure, please contact fulspec@iie.org for re-enrollment information.

Restrictions:

-The program does not fund research.

-Preference will be given to candidates who have not had previous Fulbright grants.

-Because of the limited total number of visits to Israel available, USIEF does not support requests for multiple visits by a single Senior Specialist or requests to host more than one Specialist at the same event (conference, symposium, etc.).

Review eligibility criteria here: http://www.cies.org/programs-us-scholars-specialist/specialist-eligibility

US specialists interested in visiting Israel must submit their application to the Council for International Exchange of Scholars. Application instructions and forms may be found on the CIES website: http://www.cies.org/programs-us-scholars-specialist/apply-join-specialist-roster

Each candidate's Israeli host institution must submit a request to host his/her visit to the United States-Israel Educational Foundation. Instructions and forms may be obtained by contacting Ms. Judy Stavsky.

Submit an application by November 4, 2016 for notification by the end of December.

Before starting your grant application, please review the funding source's website listed below for updates/changes/addendums/conferences/LOIs.
US Specialists may apply online through CIES here: http://www.cies.org/programs-us-scholars-specialist-apply-join-specialist-roster/startcontinue-roster-application

Judy Stavsky
JStavsky@fulbright.org.il

Ben Yehuda 1
P.O. Box 26160
Tel Aviv 6126101

P: +972-(0)3-5172131
F: +972-(0)3-516-2016

USA: Alabama; Alaska; Arizona; Arkansas; California; Colorado; Connecticut; Delaware; Florida; Georgia; Hawaii; Idaho; Illinois; Indiana; Iowa; Kansas; Kentucky; Louisiana; Maine; Maryland; Massachusetts; Michigan; Minnesota; Mississippi; Missouri; Montana; Nebraska; Nevada; New Hampshire; New Jersey; New Mexico; New York City; New York; North Carolina; North Dakota; Ohio; Oklahoma; Oregon; Pennsylvania; Rhode Island; South Carolina; South Dakota; Tennessee; Texas; Utah; Vermont; Virginia; Washington, DC; Washington; West Virginia; Wisconsin; Wyoming
Israel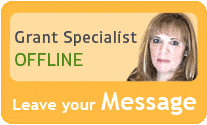 Our team of researchers and grant specialists review hundreds of funding resources daily to make sure GrantWatch.com provides members with the most up-to-date grants.
We have grants for: