Attraction Development Grant
Grants to Kansas Nonprofits, For-Profits, and
Agencies to Develop the Tourism Industry

Kansas Department of Wildlife, Parks and Tourism

10/31/16 5:00 PM

Request a Grant Writer
Grants to Kansas nonprofits, for-profits and government agencies to develop new or enhance existing tourism attractions within the State. Projects should result in positive economic impact, including job creation, capital investment, out-of-state tourism to Kansas, and increase revenue.

Eligible Projects and Activities:
-Strategic Plan (See attached "Attraction Development Grant Program Definitions" – Strategic Plan.)
-Technology-interactive exhibits and website development or enhancement
-Out-of-State marketing or comprehensive regional marketing for a new attraction, event or festival, or for a new exhibit at an established attraction
-Purchase of land
-New construction
-Renovation of buildings
-Salaries of a paid grant project manager hired for the length of the grant project only. (A presently employed staff person's salary or a board member's time does not qualify for grant funds or as leveraged funds.)

Eligible Applicants:
-Not-for-profit organizations – 501 (c) (3)
-Government agencies – cities, counties, townships, federally recognized Indian Tribes
-For-profit business

Ineligible Projects and Activities:
-Personal computers
-Travel or trade shows
-Refinancing of debt
-General upkeep or improvements (Improvements should be supported through the organization's operating budget)
-Normal operating expenses (staff salaries, rent, phone, supplies, postage, photocopying or other expenses associated with the ongoing normal administrative functions)
-To bring an attraction or building into compliance with the Americans with Disabilities Act of 1990
-General promotional brochures
-Retail shops
-Restaurants
-Lodging facilities (hunting lodges, B&B, campgrounds, RV parks)
-Memorials, statues or signs
-Travel Information Centers
-Community centers
-Projects not having sustainable, accountable ties to the tourism marketplace
-Grant administration fees

Unallowable Leveraged Funds:
-Cost incurred or funds expended prior to the start date of the grant contract
-Funds from other State of Kansas Departments or other Wildlife, Parks & Tourism funding programs
-Existing equipment, buildings, furnishings, or inventory that are presently owned by organization
-Post Project costs such as normal operational expenses
-Debt refinancing
-Land or building acquired prior to the start date of the grant contract

Deadline for submitting an application is October 31 by 5:00 PM. A committee of three will be selected to review all applications and make recommendations for grants. Grant awards will be made by January 15 of each year.

An Attraction Development Grant reimburses up to 40% (not to exceed the amount awarded) of actual expenditures for a single grant project. Applicants must provide (as leveraged funding) at least 60% of the cost of the Project. Fifty percent of the leveraged funding may be in-kind contributions.

Leveraged funds may include bank loans, bonds, sponsorships, federal grants, cash, and in-kind contributions defined as donated goods or labor. Bookkeeping and organizational salaries do not qualify as in-kind. Documentation (attached to application) of in-kind contributions must show basis for which donated goods or labor are valued.

When a grant project manager's salary is used as leveraged funding, please attach documentation of the duties, the salary, and begin and end date of employment. (See Salaries under "Eligible Projects and Activities")

Event Impact Calculator: https://www.travelks.com/industry/event-impact-calculator/

Before starting your grant application, please review the funding source's website listed below for updates/changes/addendums/conferences/LOIs.
Colby Terry
(785) 296-8951
Colby.Terry@TravelKS.com

Kansas Department of Wildlife
Parks & Tourism
1020 S. Kansas Ave., Ste. 200
Topeka KS 66612

USA: Kansas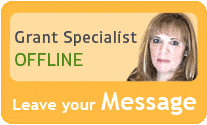 Libby is constantly in touch with grant program managers and reviews numerous publications to make sure that GrantWatch.com provides subscribers with the most up-to-date grant opportunities.
We have grants for:

Need help?
Hi, I would love to guide you through the site.
Please feel free to call or write.
Customer Sales & Support
(561) 249-4129