New England States Touring (NEST) Grant
Grants to USA Nonprofits, Schools, and Agencies in New
England for Regional Performances by Touring Artists
Agency Type:
Foundation / Corporation

New England Foundation for the Arts (NEFA)

12/01/16 11:59 PM ET

Request a Grant Writer
Grants typically ranging from $400 to $4,000 to USA nonprofits, schools, and government agencies in the New England region for the presentation of performing artists from outside of the organization's State. Grant amounts will be based on the artist's fee and how well the project meets the funding criteria below.

Eligible states include Connecticut, Maine, Massachusetts, New Hampshire, Rhode Island, and Vermont.

Applicants who receive the highest scores receive the maximum amount, which is 50% of the artist's fee. Artists' fees may include costs for creation of new work, travel, and per diem.

Funding Criteria:
- Contextual, educational, and adjunct activities featuring the artist(s) in the project (e.g., workshops, lecture-demonstrations) which meaningfully engage various sectors of the community. Cross-sector exchanges (connecting arts and non-arts organizations) and collaboration are strongly encouraged.
- Collaborative planning to extend the arts to populations whose opportunities to experience the arts are limited by geography, economics, or disability.
- Well planned promotion and marketing, including linkages that extend and deepen the reach of the project.
- A budget that reflects revenue from a variety of sources including admissions, sponsorships, private foundations, individuals, and/or government agencies.

Typically ranging from $400 to $4,000.

Projects must begin on or after March 1, 2017.

To be eligible for NEST funding, applicants must:
- Be a nonprofit organization, school, or government entity. (Nonprofit organizations do not have to be arts organizations. Organizations that do not have a federal tax identification number may apply if they are part of an official government agency.)
- Be based in New England (Connecticut, Maine, Massachusetts, New Hampshire, Rhode Island, and Vermont).
- The federal government now requires that all NEFA organizational grant recipients supported by federal funds register for DUNS numbers. More specifics on the requirement will be included in all NEFA grant applications.
- Applicants must be able to provide, if requested, documentation of their compliance with Section 504 of the Rehabilitation Act of 1973 and the Americans with Disabilities Act of 1990 (ADA). Please visit the Foundation's Increasing Access to the Arts page for details.

A presenter may apply for an artist within their state if all of the following requirements are met:
- They have booked the artist as part of a New England tour with at least two other presenters.
- At least two other presenters on the tour are from outside of the artist's home state.
- All presenters are applying to the same NEST deadline.

NEST will not fund:
- Activities and programs which take place exclusively in schools during class time.
- Events that are not open to the public and advertised accordingly.
- Fundraisers.
- Events outside of the six New England states.
- Performances in which the performers are primarily students.

Applications must be submitted a minimum of three months in advance of the proposed project. A finite amount of funds is allocated each year; organizations are encouraged to submit applications early within NEFA's fiscal year (June 1 through May 31).

NEFA staff is available for assistance Monday-Friday, 9 AM-5 PM EST.

Before starting your grant application, please review the funding source's website listed below for updates/changes/addendums/conferences/LOIs.
To apply, go to https://newenglandforthearts.foundationconnect.org/GrantsManager/pages/Login/Login.aspx?OrgID=00Dd0000000c44Z

Adrienne Petrillo, Program Manager, Presenting and Touring
apetrillo@nefa.org
617.951.0010 x527

Daniela Jacobson, Program Coordinator, Presenting and Touring
djacobson@nefa.org
617.951.0010 x528

New England Foundation for the Arts
145 Tremont Street, 7th Floor
Boston, MA 02111

USA: Connecticut Maine Massachusetts New Hampshire Rhode Island Vermont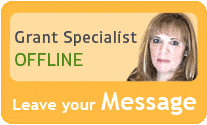 Libby is constantly in touch with grant program managers and reviews numerous publications to make sure that GrantWatch.com provides subscribers with the most up-to-date grant opportunities.
We have grants for:

Need help?
Hi, I would love to guide you through the site.
Please feel free to call or write.
Customer Sales & Support
(561) 249-4129