Coastal Incentive Grant Program (CIG)
Grants to Georgia Government Agencies for the
Conservation of Wetlands and Coastal Environments

Georgia Department of Natural Resources (DNR) - Coastal Resources Division (CRD)

10/11/16

12/02/16

02/17/17 4:30 PM

Request a Grant Writer
Grants of up to $80,000 to Georgia counties, municipalities, and government-affiliated research or educational institutions for environmental conservation projects in the coastal region. Workshops are scheduled for October 11, 12, and 13. Eligible locations include Brantley, Bryan, Camden, Chatham, Charlton, Effingham, Glynn, Liberty, Long, McIntosh, and Wayne counties.

Funding Themes:

1) Oceans and Wetlands

-Maintaining or improving the quality of wetlands
-Conservation and restoration of wetland habitats
-Improved understanding of ocean and wetland habitats and functions
-Role of buffers in maintaining function of salt marshes and other coastal waters

2) Public Access and Land Conservation

-Add or enhance physical access for the public to coastal water resources (i.e. rivers, wetlands, beaches)
-Public access planning
-Conservation of riparian habitats through acquisition
-Land conservation, preservation, and/or management
-Analysis of land conservation needs and opportunities for habitat protection

3) Sustainable Communities

-Increase communities'ability to achieve sustainable development goals, improve quality of life, and become more economically and environmentally sustainable
-Strengthen local capacity to implement sustainable approaches
-Identification and preservation of unique community qualities, historical and cultural features, including public education of the above
-Increase understanding of costs and benefits associated with sustainable approaches to coastal development
-Implementation and evaluation of coastal management practices in support of sustainable development

4) Disaster Resiliency and Coastal Hazards

-Improve understanding of coastal hazards and potential impacts
-Develop, implement or incorporate adaptation and mitigation strategies/plans or policies
-Strengthen local capacity to implement FEMA's Community Rating System

5) Non-Point Source Pollution

-Improvements to existing urban runoff control structures in coastal watersheds
-Projects that address stormwater quantity and quality improvements utilizing BMPs recommended by the Georgia Coastal Stormwater Supplement
-No construction projects are eligible under this theme

Types of Projects:

1) Theme-Related Projects

Applicants may apply for up to $80,000 per year in federal funds if the proposed project is related to one or more designated funding theme priorities. However, projects that involve land acquisition (fee simple or easement) or construction activities may not exceed $100,000 total costs (50% federal funds and 50% match) and require a pre-application meeting and a site visit by DNR staff.

2) Critical Local Needs Projects

Projects that fulfill a Critical Local Need are eligible to receive a maximum of $25,000. Needs projects are those projects that have been identified by a county or municipal government as being a "critical project" and the project is identified as such in the official minutes of a commission meeting, or local or area plan. Critical Local Need projects must be related to the mission of the GCMP but do not have to address a specific theme.

Theme-Related Projects may receive up to $80,000 per year. Projects that involve land acquisition or constructions may not exceed $100,000 in total costs.

Critical Local Needs Projects may receive up to $25,000.

Funding will be dependent upon NOAA approval in July 2017 for project terms of October 1, 2017 through September 30, 2018.

Critical Local Need projects must be completed within twelve (12) months.

Up to two-year proposals will be accepted for Theme-Related Projects.

Only Georgia Qualified Local Governments (counties and municipalities approved by the Georgia Department of Community Affairs) in the eleven-county coastal area, Georgia state government agencies (except DNR), and Georgia government-affiliated educational and research institutions are eligible for a CIG sub-grant award.

Applications from other parties will be considered if sponsored by an eligible entity.

Due to significant changes in the CIG application process, it is strongly recommended that you attend one of the three CIG Workshops as follows:

-October 11 (10:00 AM - Noon): DNR CRD Headquarters, Susan Shipman Environmental Learning Center, 1 Conservation Way, Brunswick, GA 31520

-October 12 (10:00 AM - Noon): Coastal Pines Technical College (Room TBD), 1777 W Cherry St., Jessup, GA 31545

-October 13 (10:00 AM - Noon): Chatham/Savannah MPC, Mendonsa Room, 110 E State St., Savannah, GA 31401

In addition, the October 11 Brunswick workshop will be recorded as a webinar and the recording will be available online upon its conclusion.

Pre-applications are due by 4:30 PM on Friday, December 2, 2016. The pre-application must be submitted by email in PDF or Microsoft Word format by the due date and time to Stefanie M. Nagid, Grants Coordinator, at stefanie.nagid@dnr.ga.gov.

Upon invitation, full applications are due by 4:30 PM on Friday, February 17, 2017.

Applicants will be notified by the Grants Coordinator no later than April 1, 2017 if they are preliminarily chosen for funding.

All CIG applications must be matched annually $1 federal to $1 local (1:1). Match may be either cash from local, state or private sources or "in-kind" service(s).

Before starting your grant application, please review the funding source's website listed below for updates/changes/addendums/conferences/LOIs.
Stefanie M. Nagid, Grants Coordinator
(912) 264-7224
Stefanie.nagid@dnr.ga.gov

Georgia Coastal Management Program
Department of Natural Resources
Coastal Resources Division
One Conservation Way, Suite 300
Brunswick, Georgia 31520-8687

Brantley, Bryan, Camden, Chatham, Charlton, Effingham, Glynn, Liberty, Long, McIntosh, and Wayne counties

USA: Georgia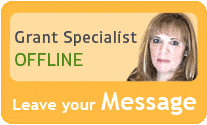 Our team of researchers and grant specialists review hundreds of funding resources daily to make sure GrantWatch.com provides members with the most up-to-date grants.
We have grants for: