Comprehensive Emergency Medical Services for the County of Kauai
Grant to a Kauai County, Hawaii Nonprofit or
For-Profit for Emergency Medical Response Services

Hawaii State Department of Health (DOH) - Emergency Medical Services and Injury Prevention System Branch (EMSIPSB)

10/04/16

10/13/16

12/01/16 11:00 AM HST Delivery; or Postmarked by 11:59 PM HST

Request a Grant Writer
Grant to a Kauai County, Hawaii nonprofit or for-profit organization for the provision and coordination of comprehensive emergency medical services (EMS). An informational conference will be held October 5. Questions regarding the RFP must be submitted by October 13. The selected contractor will supply emergency ground ambulance and rotorwing aeromedical services.

The DOH is seeking the highest quality, most reliable 911 ALS Ambulance Services at a reasonable cost. The service provider shall be exclusively responsible for the management and operation of all 911 emergency ground ambulance services and emergency rotorwing aeromedical services throughout the County of Kauai including but not limited to supplying and maintaining vehicles, facilities and as necessary medical equipment and supplies.

In this procurement, both the DOH and the service provider desire clinical excellence, superb response time performance, cost containment, professional and courteous image, respectful behavior, ethical management, and the success of the service provider. The relationship between the DOH and the service provider should always be one of cooperation and not conflict.

The successful applicant will offer services equal to or better than the quality currently enjoyed by the County of Kauai. Proposals based on other service assumptions or not meeting this intent will be considered unresponsive.

1

Approximate funding per year: $6,019,939

The contract will be from July 1, 2017, through June 30, 2021 (with one twenty-four month option that would allow the contract to be extended to June 30, 2023.)

Both profit and nonprofit organizations are eligible.

Specific qualifications or requirements, including but not limited to licensure or accreditation:

1) No contract proposals will be accepted from any applicant who lacks, by the submittal deadline, any of the following necessary to conduct the business being sought by the RFP:

-Current State of Hawaii Ambulance Service License issued by the DOH for ground and aeromedical ambulance service.

-Current State of Hawaii Business License issued by the Department of Commerce and Consumer Affairs

2) The applicant/service provider shall have in place an administrative structure capable of supporting the services required by the RFP. Specifically, there shall be financial, accounting and management information systems, and an organizational structure to support the activities of the applicant/service provider.

3) The applicant/service provider must have a comprehensive quality improvement plan and process covering all aspects of service required by the RFP.

4) The applicant/service provider shall have a written plan for disaster preparedness and response and conduct exercises, work with community partners, and periodically update their plans.

5) The applicant/service provider shall cooperate with the DOH in approved research, training and service projects provided that such projects do not substantially interfere with the applicant/service provider's service requirements as outlined in this RFP.

6) The applicant/service provider shall comply with all specified, applicable existing policies, and procedures of the DOH and any applicable policy developed in the future.

7) The applicant/service provider shall submit quality assurance reports, operational expenditure reports, and other fiscal or operational reports requested by the DOH. Invoices will not be processed for payment without supporting reports and documents from a service provider.

8) Whatever requested, the applicant/service provider shall submit a copy of its operating policies and procedures to the DOH. The copy is to be provided at the applicant's expense with revisions and updates as appropriate.

8) The applicant/service provider shall assign staff to attend service provider meetings as scheduled.

An orientation for applicants in reference to the request for proposals will be held on October 4, 2016.

Applicants are encouraged to submit written questions prior to the orientation. Impromptu questions will be permitted at the orientation and spontaneous answers provided at the state purchasing agency's discretion. However, answers provided at the orientation are only intended as general direction and may not represent the state purchasing agency's position. Formal official responses will be provided in writing.

To ensure a written response, any oral questions should be submitted in writing following the close of the orientation, but no later than the submittal deadline for written questions.

Timeline:
-Deadline for written questions: October 13, 2016
-Response to written questions: October 21, 2016
-Discussion with application (pre-submission): Mid-September to Late November 2016
-Proposals due: December 1, 2016
-Discussion with application (post-submission): December 8, 2016
-Final revised proposals: Optional
-Proposal evaluation period: Early December to Mid-December 2016
-Provider Selection: Late December 2016
-Notice of decisions: Early January 2017

Applicants may submit questions to program specialist Clayton Chan (see contact details below). The purchasing agency will respond to written questions by way of an addendum to the RFP.

Proposals must be postmarked by USPS mail before midnight on December 1, 2016 or hand delivered by 11:00 AM, Hawaii Standard Time at the designated drop off site.

Discussions with Applicants:

-Prior to Submittal Deadline. Discussions may be conducted with potential applicants to promote understanding of the purchasing agency's requirements.

-After Proposal Submittal Deadline. Discussions may be conducted with applicants whose proposals are determined to be reasonably susceptible of being selected for award, but proposals may be accepted without discussions.

Before starting your grant application, please review the funding source's website listed below for updates/changes/addendums/conferences/LOIs.
Clayton Chan, Program Specialist
(808) 733-8328
clayton.chan@doh.hawaii.gov

Hawaii State Department of Health
Emergency Medical Services and Injury Prevention System Branch
Leahi Hospital, Trotter Building Basement
3675 Kilauea Avenue
Honolulu, Hawaii 96816

County of Kauai

USA: Hawaii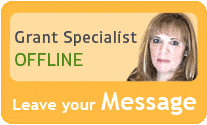 Our team of researchers and grant specialists review hundreds of funding resources daily to make sure GrantWatch.com provides members with the most up-to-date grants.
We have grants for: