Building Reuse Program
Grants to North Carolina Government Agencies
to Repurpose and Expand Buildings in Rural Areas

North Carolina Department of Commerce - Rural Economic Development Division

11/01/16 5:00 PM Receipt

10/25/16

Request a Grant Writer
Grants to North Carolina local government agencies serving rural areas to promote economic and community development by renovating, repurposing, and expanding buildings. Pre-applications must be submitted and consultations completed by October 25. Funding is available to renovate vacant buildings, expand occupied buildings, and renovate and construct buildings to serve as healthcare facilities.

Project Categories:

1) For Vacant Building Category - Grants are available to support the renovation of vacant buildings. The building must be vacant for at least three months prior to application deadlines.

Up to $12,500 per full-time job, maximum award of $500,000
-Project located in a Tier 1 or Tier 2 county
-Company type represented in the Priority Industry Table
-New jobs will meet the county weekly wage standard
-Company will provide 50% employer-paid health insurance

Up to $10,000 per full-time job, maximum award of $500,000
-Project located in a Tier 1 or Tier 2 county
-Any company type is eligible
-New jobs will meet the county weekly wage standard
-Company will provide 50% employer-paid health insurance

Up to $5,000 per full-time job, maximum award of $250,000
-Project located in a Tier 1 or Tier 2 county
-Any company type is eligible
-No wage standard is required
-No employer-paid health insurance is required

Up to $5,000 per full time job, maximum award of $250,000
-Project is located in a Tier 3 rural census tract area
-Company type represented in the Priority Industry Table
-New jobs will meet the county weekly wage standard
-Company will provide 50% employer-paid health insurance

2) For Existing Building Category - Grants are available to support the renovation or expansion of buildings occupied by a company operating in the state of North Carolina for at least 12 months. Companies must also meet the weekly wage standard, provide at least 50% benefits to employees and be represented on the Priority Industry Table.

Up to $10,000 per full-time job, maximum award of $500,000
-Project located in a Tier 1 or Tier 2 county
-Company type represented in the Priority Industry Table
-New jobs will meet the county weekly wage standard
-Company will provide 50% employer-paid health insurance

Up to $5,000 per full-time job, maximum award of $250,000
-Project located in a Tier 3 rural census tract area
-Company type represented in the Priority Industry Table
-New jobs will meet the county weekly wage standard
-Company will provide 50% employer-paid health insurance

3) For Rural Health Category - Grants are available to support the renovation, expansion or construction of health care entities. The health care entity must be licensed by the State of North Carolina.

Up to $10,000 per full-time job, maximum award of $500,000
-Project located in a Tier 1 or Tier 2 county
-Company type is a health care entity
-New jobs will meet the county weekly wage standard
-Company will provide 50% employer-paid health insurance

Up to $5,000 per full-time job, maximum award of $250,000
-Project located in a Tier 1 or Tier 2 county
-Company type is a health care entity
-No wage standard is required
-No employer-paid health insurance is required

Up to $5,000 per full-time job, maximum award of $250,000
-Project located in a Tier 3 rural census tract area
-Company type is a health care entity
-New jobs will meet the county weekly wage standard
-Company will provide 50% employer-paid health insurance

Award maximums are up to $250,000 or $500,000. Maximums are determined by the county's Tier status, and the wages and benefits provided for the resulting jobs.

The renovation project must begin within six months of the grant award and should be completed within 18 months.

Eligible applicants are units of local government located in either a Tier 1 or Tier 2 county, or a rural census tract in a Tier 3 county.

The tier designations can be found on the NC Department of Commerce website at: http://www.nccommerce.com/research-publications/incentive-reports/county-tier-designations

In Tier 1 or Tier 2 counties, priority will be given to towns or communities with populations less than 5,000.

As prescribed in N.C.G.S. 143B-472.127(a)(2) a rural census tract is an area having a population density of less than 500 people per square mile according to the most recent decennial federal census.

The rural census tract designations can be found at: http://accessnc.commerce.state.nc.us/gis/web_development/rural_development.html

The program requires a cash match equal to the grant request amount. The local government must contribute at least 5% of the cash match. The cash match shall come from local resources and may not be derived from other State or federal grant funds.

The first step in the Building Reuse grant application process is the submittal of the pre-application form and completion of the pre-application conference call. The local government applicant is responsible for scheduling the call, arranging a call-in number and/or calling the participants.

Meetings are available upon request and must also be arranged by the applicant.

The pre-application conference call/meeting must be completed at least seven (7) business days prior to the full application deadline date. To submit an application for the November 1 deadline, pre-applications and meetings must be submitted and completed by October 25.

Upcoming Deadlines:
-November 1, 2016
-January 3, 2017
-March 20, 2017
-May 2, 2017

Application forms and samples contracts may be found here: https://www.nccommerce.com/ruraldevelopment/rural-grants-programs/forms

Before starting your grant application, please review the funding source's website listed below for updates/changes/addendums/conferences/LOIs.
Hazel Edmond
919-814-4659
hazel.edmond@nccommerce.com

Mailing Address:
4346 Mail Service Center
Raleigh, NC 27699-4346

Physical Address:
301 North Wilmington Street
Raleigh, NC 27601

https://www.nccommerce.com/Portals/2/RuralDevelopment/2015%2016_BldgReuse_Pre%20App_02_16_Final.docx
https://www.nccommerce.com/Portals/2/RuralDevelopment/2015%2016%20BldgReuse_Full%20App_02_16_Final.docx

USA: North Carolina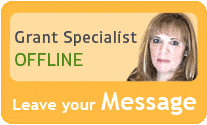 Libby is constantly in touch with grant program managers and reviews numerous publications to make sure that GrantWatch.com provides subscribers with the most up-to-date grant opportunities.
We have grants for:

Need help?
Hi, I would love to guide you through the site.
Please feel free to call or write.
Customer Sales & Support
(561) 249-4129