2017 Ecosystem Restoration Grant Program - Round 2
Grants to Vermont Nonprofits and Agencies to Reduce
Stormwater Runoff and Nonpoint Source Pollution

Vermont Department of Environmental Conservation (DEC)

10/25/16 4:00 PM

Request a Grant Writer
Grants to Vermont nonprofits, municipalities, state agencies, and regional organizations for projects to mitigate the environmental impact of nonpoint source pollution and stormwater runoff on streams, rivers, lakes, and wetlands.

There are four separate project categories:
1) Project scoping (assessments)
2) Project planning, feasibility or design
3) Project implementation, and
4) River corridor easements (involving scoping, planning and implementation).

DEC will give priority to Category project implementation proposals. DEC will support a project that involves project planning, feasibility, and design (of all projects including easements), provided that this project demonstrates a high likelihood of future implementation. Applicants are encouraged to submit letters of commitment or other documentation that indicates that the project will move from planning and design to implementation in the future.

DEC will provide additional points for implementation projects that are the result of previous scoping and/or design projects through prior Ecosystem Restoration Grants. For stormwater pollution abatement projects, DEC favors projects that address a municipality's stormwater control needs. DEC favors projects that encourage infiltration or other Green Stormwater Infrastructure (GSI) practices.

The project budget cap for this round is $400,000. The exception is a proposal that seeks a "Project Partnership Grant," - there is no limit for these projects.

Priority will be given to eligible projects that will be completed within a one or two-year time period from the grant date.

If your project is anticipated to be longer than two years, it is recommended that you use a phased approach to your grant request.

All projects must anticipate a start date within three months of the grant award or they will not be considered for funding. Projects that require some amount of public financing, such as the use of the Clean Water State Revolving Fund or municipal bonds, will be permitted some flexibility in the start date.

Vermont municipalities, regional organizations, nonprofit associations, citizen groups, and state agencies are eligible to receive Ecosystem Restoration grants.

All municipalities in the state, including Municipal Separate Storm Sewer System (MS4) municipalities, are eligible to apply for Ecosystem Restoration grant funds for nonpoint source pollution abatement projects.

Private citizens, for-profit businesses, and federal agencies are not eligible to receive funds.

A partner can submit an application on behalf of others that provides funds for the practice, but not for the individual.

DEC encourages applicants interested in implementing agricultural-related projects to first seek funds at the Agency of Agriculture, Food, and Markets or the U.S. Department of Agriculture. DEC also encourages applicants to look for alternative funding sources for road-related erosion or sediment control projects at the Vermont Agency of Transportation, such as the VTrans Better Roads Program.

Ineligible projects include:
-Land acquisition, but may be acceptable as match;
-Projects that solely address flooding problems and drainage;
-Stormwater projects that do not provide for nutrient, bacteria and sediment reduction.

A webinar will be available by the end of September for those who were unable to attend the workshop that was offered in mid-September.

For more information, email or call Marli Rupe.

Municipal Separate Storm Sewer System (MS4) municipalities will be required to provide 50% match.

A match is not required (with the exception of MS4 applicants). However, proposals that leverage additional funds will be favored (proof of match will be required in the final report). These funds can include: (a) in-kind, (b) cash, (c) a low-interest loan from the Vermont Pollution Control State Revolving Fund (VTPCSRF), (d) a low-interest loan from the Clean Water State Revolving Fund (CWSRF), or (e) another source.

Respondents to this RFP should be aware that they will need to agree to the State of Vermont Customary Provisions (Attachment C of the grant agreement) in order to execute an agreement for this project. All applicants, if chosen, will also be required to complete a risk assessment questionnaire prior to issuing the grant award.

Applicants are required to discuss their proposed project with their respective DEC Watershed Coordinator during the preparation of their application (see map attached below for watershed boundaries and contacts).

Proposals should be submitted in electronic format and emailed to David Pasco (see contact details below).

Award notification is expected by early December.

Before starting your grant application, please review the funding source's website listed below for updates/changes/addendums/conferences/LOIs.
David Pasco, Grants Management Specialist
802-490-6112
david.pasco@vermont.gov

Marli Rupe
802-490-6171
marli.rupe@vermont.gov

Agency of Natural Resources
Department of Environmental Conservation
Watershed Management Division
Main Building - 2nd Floor
One National Life Drive
Montpelier, VT 05620-3522

USA: Vermont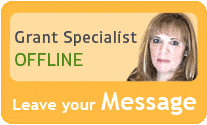 Libby is constantly in touch with grant program managers and reviews numerous publications to make sure that GrantWatch.com provides subscribers with the most up-to-date grant opportunities.
We have grants for:

Need help?
Hi, I would love to guide you through the site.
Please feel free to call or write.
Customer Sales & Support
(561) 249-4129