2018-2019 AmeriCorps State Competitive Grant Competition
Grants to Washington, DC Nonprofits and IHEs for
Volunteer Staff to Provide Community Services

Executive Office of the Mayor - Office of Community Affairs - Serve DC - The Mayor's Office on Volunteerism

10/05/17

10/25/17

12/01/17 5:00 PM ET Receipt
Grants to Washington, DC nonprofit organizations and institutions of higher education to support volunteer staff working in a broad range of community services. Mandatory technical assistance sessions are scheduled for September 27 and October 5. The Logic Models deadline is October 25.

The Mayor's Office on Volunteerism announces the availability of AmeriCorps State Competitive funding for Fiscal Year 2018 – 2019 to eligible organizations. Subject to the availability of appropriations for Fiscal Year 2018 (FY2018) by the Corporation for National and Community Service (CNCS), new applicants with high-quality proposals will compete locally with other State and National programs for Formula funds made available through Serve DC and CNCS.

AmeriCorps grants are awarded to eligible organizations proposing to engage AmeriCorps members in evidence-based or evidence-informed interventions to strengthen communities. An AmeriCorps member is an individual who engages in community service through an approved national service position. Members may receive a living allowance and other benefits while serving. Upon successful completion of their service, members earn a Segal AmeriCorps Education Award from the National Service Trust that members can use to pay for higher education expenses or apply to qualified student loans.

AmeriCorps is a National Service program funded by CNCS. Locally, Serve DC supports the AmeriCorps State program in Washington, DC. AmeriCorps projects address a combination of the national service priorities, meet critical needs of our nation, achieve national service goals, and address community problems. These include disaster services, economic opportunity, education, environmental stewardship, healthy futures, and veterans and military families. Within these issue areas, programs may submit proposals that address specific problems of local communities. Full-time members who complete their service earn an Eli Segal AmeriCorps Education Award of $5,815 to pay for college, graduate school, or to pay back qualified student loans. Members who serve part-time receive a partial Award. Some AmeriCorps members may also receive a modest living allowance during their term of service.

CNCS Focus Areas:

The National and Community Service Act of 1990, as amended by the Serve America Act, emphasizes measuring the impact of service and focusing on a core set of issue areas. In order to carry out Congress' intent and to maximize the impact of investment in national service, CNCS has the following focus areas:

Disaster Services:
Grant activities will provide support to increase the preparedness of individuals for disasters, improve individuals' readiness to respond to disasters, help individuals recover from disasters, and/or help individuals mitigate disasters. Grantees also have the ability to respond to national disasters under CNCS cooperative agreements and FEMA mission assignments.

Economic Opportunity:
Grants will provide support and/or facilitate access to services and resources that contribute to the improved economic well-being and security of economically disadvantaged people; help economically disadvantaged people, to have improved access to services that enhance financial literacy; transition into or remain in safe, healthy, affordable housing; and/or have improved employability leading to increased success in becoming employed.

Education:
Grants will provide support and/or facilitate access to services and resources that contribute to improved educational outcomes for economically disadvantaged children; improved school readiness for economically disadvantaged young children; improved educational and behavioral outcomes of students in low-achieving elementary, middle, and high schools; and/or support economically disadvantaged students prepare for success in post-secondary educational institutions.

Environmental Stewardship:
Grants will support responsible stewardship of the environment, while preparing communities for challenging circumstances and helping Americans respond to and recover from disruptive life events: programs that conserve natural habitats; protect clean air and water; maintain public lands; support wildland fire mitigation; cultivate individual and community self-sufficiency; provide reforestation services after floods or fires; and more. AmeriCorps programs support activities, such as conservation and fire corps, which may also help veterans and others learn new job skills through conservation service.

Healthy Futures:
Grants will provide support for activities that will improve access to primary and preventive health care for communities served by CNCS-supported programs; increase seniors' ability to remain in their own homes with the same or improved quality of life for as long as possible; and/or increase physical activity and improve nutrition in youth with the purpose of reducing childhood obesity.

Veterans and Military Families:
Grants will positively impact the quality of life of veterans and improve military family strength; increase the number of veterans, wounded warriors, military service members, and their families served by CNCS-supported programs; and/or increase the number of veterans and military family members engaged in service through CNCS-supported programs.

Serve DC will give priority consideration to the 2017 AmeriCorps Funding Priorities as outlined in the Request for Application:

-Disaster Services - improving community resiliency through disaster preparation, response, recovery, and mitigation

-Economic Opportunity - increasing economic opportunities for communities, specifically opportunity youth, both as the population served and/or as AmeriCorps members to prepare them for the work force

-Encore Programs - engage a significant number of participants age 55 or older in evidence- based Senior Corps Foster Grandparents Program and Senior Companion Program grantees in order to expand their programs through AmeriCorps funding.

-Education - improving student academic performance in Science, Technology, Engineering, and/or Mathematics (STEM).

-Veterans and Military Families -- positively impacting the quality of life of veterans and improving military family strength

-Healthy Futures – Reducing and/or Preventing Prescription Drug and Opioid Abuse

-Safer Communities

-Evidenced Based Intervention Planning Grants

Type of Award:

AmeriCorps Operating Grants:

CNCS may award a Cost Reimbursement or a Fixed Amount grant to any successful applicant, but the availability of a Full Time Fixed Amount grant is limited to certain applicants. See the Eligible Applicants section and the Mandatory Supplemental Guidance for more information. CNCS will not provide both types of grants for the same project in one fiscal year.

Professional Corps:

Professional Corps programs recruit and place qualified members in communities with an inadequate number of such professionals in positions as teachers, health care providers, police officers, engineers, or other professionals. Professional Corps members' salaries are paid entirely by the organizations with which the members serve, and are not included in the budget. In order to be considered for funding, applicants must demonstrate that there are an inadequate number of professionals in the community (ies) where the program seeks to place members.

*CNCS requires that Professional Corps cover the operating expenses associated with the AmeriCorps program through non-CNCS funds and thus will not be requesting operating funds as part of their applications. CNCS will consider Professional Corps programs' requests for operating funds of up to $1,000 per MSY if an applicant is able to demonstrate significant significant organizational financial need and substantial challenges to raising non-CNCS resources based on the materials reviewed by the Office of Grant Management.

CNCS reserves the right to determine whether an applicant is a Professional Corps and whether the legal applicant has sufficiently demonstrated that they cannot effectively operate an AmeriCorps program without receiving CNCS operating funds. Given the high demand for AmeriCorps funding there may be specific circumstances where CNCS determines that either a legal applicant is not a Professional Corps program or is unlikely to demonstrate a need for operational funds due to other funding resources. Where CNCS's due diligence review of a Professional Corps application shows that the applicant has a historically high level of support from non-CNCS sources, and as a result has levels of unrestricted funding that is in excess of the requested level of CNCS funding, CNCS may choose to not provide additional operational funding.

Evidence Based Intervention Planning Grants:

CNCS is seeking applications for planning grants that will be used to develop national service models1 that seek to integrate members in innovative ways into evidence-based interventions. For example, in the Economic Opportunity focus area applicants could explore how to adapt social enterprise, workforce partnership, supportive housing, or financial literacy program models. Alternatively, applicants could propose taking an evidence-based practice2 such as motivational interviewing and training AmeriCorps members to apply these skills in ways that could improve individual economic or health outcomes.

Education Award Grants (EAP) fixed amount grant:

Applicants request a small fixed amount per MSY and use their own resources to cover all other program expenses. Unlike full‐time fixed amount grants, EAP programs may enroll members for any slot type and there is no requirement that members serve in a full‐time capacity. Programs are not required to pay a living allowance to members and can access all grant funds based on enrolling the full complement of members supported under the grant.

Segal AmeriCorps Education Award:

AmeriCorps members who successfully complete a term of service will be eligible for an Education Award from the National Service Trust. The amount of the Education Award is linked to the value of the Pell Grant. A member has up to seven years after his or her term of service to use the Education Award. CNCS will provide the updated Education Award amounts at the time of grant award.

The total amount of an applicant's grant request must not exceed $14,932 per Member Service Year. Applicants must request no more than twenty (20) Member Slots.

For Professional Corps, the applicant's grant request must not exceed $1,000 per Member Service Year and must request no more than twenty (20) Member Slots.

For Education Award Programs, the applicant's grant request must not exceed $800 per Member Service Year.

The project period is generally one year with a start date proposed by the applicant. The grant award covers a three-year project period unless otherwise specified. In most cases, the application is submitted with a one-year budget. Continuation funding for subsequent years is not guaranteed and shall be dependent upon availability of appropriations and satisfactory performance.

The project start date may not occur prior July 1, 2018. AmeriCorps members may not enroll prior to the start date of the award. AmeriCorps members may not begin service prior to the beginning of the member enrollment period as designated in the grant award. A program may not certify any hours a member performs prior to the beginning of the member enrollment period.

Institutions of higher education (2 C. F.R. §200.54) and nonprofit organizations (2 C.F.R. §200.70) who have DUNS numbers and are registered in System for Award Management (SAM) are eligible to apply.

Previously receiving funds from CNCS or another federal agency is not a prerequisite to apply.

New Applicants:

CNCS encourages organizations that have not received prior funding from CNCS to apply. The general practice is to award at least 20 member positions (slots) but no more than 50 member positions (slots) to organizations receiving an AmeriCorps grant for the first time.

New competitive applicants are eligible to apply for Cost Reimbursement and Education Award Program (EAP) grants but are not eligible to apply for Full Time Fixed Amount grants. Existing subgrantees/operating sites of Fixed Amount and Cost Reimbursement grantees that can demonstrate a successful history and current capacity to manage a Fixed Amount grant are considered to have AmeriCorps experience and therefore can apply for Fixed Amount grants. Previous Formula subgrantee apply as first time competitive applicants are not eliglible to apply for a Full Time Fixed Amount grant. See Mandatory Supplemental Guidance for more information.

Continuation Applicants:

Organizations that have current AmeriCorps awards that do not end in FY18 must submit an application in order to be eligible to receive funding for the following year. Please see p.37 of the RFA. Requests by existing continuation applicants for increases in the level of funding or number of positions will be assessed using the criteria in this RFA.

Other Requirements:

Under section 132A(b) of the NCSA, organizations that have been convicted of a federal crime may not receive assistance described in this RFA.

Note that under section 745 of Title VII, Division E of the Consolidated Appropriations Act, 2016, if CNCS is aware that any corporation has any unpaid Federal tax liability which:
-Has been assessed
-For which all judicial and administrative remedies have been exhausted or have lapsed, and
-That is not being paid in a timely manner pursuant to an agreement with the authority responsible for collecting the tax liability, that corporation is not eligible for an award under this RFA.3 A similar restriction may be enacted with the appropriation which will fund awards under this RFA.

Pursuant to the Lobbying Disclosure Act of 1995, an organization described in Section 501(c)(4) of the Internal Revenue Code of 1986, 26 U.S.C. 501(c)(4) that engages in lobbying activities is not eligible to apply for CNCS funding.

Required Technical Assistance Sessions:

-September 27, 2017 from 2:00 - 3:30 PM at the Frank D. Reeves Municipal Center, 2000 14th Street, NW, Suite 101, Washington, DC 20009

-October 5, 2017 from 4:30 - 6:00 PM at the Frank D. Reeves Municipal Center, 2000 14th Street, NW, Suite 101, Washington, DC 20009

New and recompeting applicants are required to attend one of the above technical assistance (TA) sessions. TA sessions are optional for continuation applications.

Serve DC requires new and recompeting applicants to submit a logical model prior to application submission. Logic Models will be reviewed by the Serve DC Commission. Following the initial
review of logic models, the Serve DC Commissions will invite applicants with quality logic models that demonstrate a strong theory of change to submit a full application. Please follow the logic
model template provided in the eGrants web based grants management system. New applicants need to establish an eGrants account by accessing this link: https://egrants.cns.gov/espan/main/login.jsp and selecting "Don't have an eGrants account? Create an account." Limit your logic model to 3 pages and email it to Pamela Weinberg by October 25, 2017 at 5 pm. Please note: Continuation applicants do not need to submit a logic model.

Cost Sharing or Matching:

Fixed Amount Grants: There is no specific match requirement for Fixed Amount grants. CNCS and Serve DC does not provide all the funds necessary to operate the program; therefore organizations should raise the additional revenue required to operate the program.

Cost Reimbursement Grants: A first-time successful applicant is required to match at 24 percent for the first three-year funding period. Starting with year four, the match requirement gradually increases every year to 50 percent by year ten.

Alternative Match: Under certain circumstances, applicants may qualify to meet alternative matching requirements that increase over the years to 35 percent instead of 50 percent as specified in the regulations at 45 C.F.R. §2521.60(b). To qualify, applicants must demonstrate that the proposed program is either located in a rural county or in a severely economically distressed
community as defined in the Application Instructions. Applicants that plan to request an alternative match schedule must submit a request at the time the application is submitted.

Applications must include a DUNS number and an Employer Identification Number. After obtaining a DUNS number, all applicants must register with the System for Award Management (SAM) and maintain an active SAM registration until the application process is complete and, if a grant is awarded, throughout the life of the award. SAM registration must be renewed annually. CNCS suggests finalizing a new registration or renewing an existing one at least two weeks before the application deadline to allow time to resolve any issues that may arise.

Applicants must submit applications electronically via eGrants, CNCS's web-based system. CNCS recommends that applicants create an eGrants account and begin the application at least three weeks before the deadline. Applicants should draft the application as a word processing document, then copy and paste the text into the appropriate eGrants field no later than 10 days before the deadline.

Key Dates:

-For new and recompeting grantees only Logic Models are due by Wednesday, October 25, 2017 by 5:00 PM to Serve DC.

-On Friday, November 3, 2017 new grantees will be notified if they are invited to submit a full application. Applications are due Friday, December 1, 2017 at 5:00 PM Eastern Time to Serve DC.

Before starting your grant application, please review the funding source's website listed below for updates/changes/addendums/conferences/LOIs.
Apply Online:
https://egrants.cns.gov/espan/main/login.jsp

For additional information or to RSVP for one of the technical assistance sessions, please contact by telephone or email:

Pamela Weinberg
(202) 727-7937
pamela.weinberg@dc.gov

Serve DC – The Mayor's Office on Volunteerism
Frank D. Reeves Municipal Center
2000 14th Street, NW, Suite 101
Washington, DC 20009

USA: Washington, DC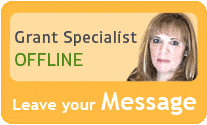 Our team of researchers and grant specialists review hundreds of funding resources daily to make sure GrantWatch.com provides members with the most up-to-date grants.
We have grants for: