Interdistrict Cooperative Grant Program
Grants to Connecticut School Districts, RESCs and
Nonprofits for Joint Programs to Close the Achievement Gap

Connecticut State Department of Education (CSDE) - Bureau of Choice Programs

10/20/16

02/03/17 4:00 PM Receipt
Grants to Connecticut school districts, regional educational service centers, and nonprofits for joint projects to establish inter-district cooperative educational programs that will reduce the achievement gap. RSVP by October 20 to attend the October 24 conference. Projects will promote academic achievement and reduce racial, ethnic, and economic isolation of students.

The CSDE is seeking applicants to establish interdistrict cooperative programs, particularly those serving Hartford elementary and secondary students. All programs must focus on two critical themes:

1) Reducing Racial, Ethnic and Economic Isolation – significant, meaningful, well- articulated programs and activities based on sound research.

2) Increasing High Academic Achievement of All Students in Reading, Writing, Mathematics or Science - Programs that are aligned with current CT Core standards, in particular the CT Core Standards in K-12 English Language Arts and Mathematics, with academically sound enrichment activities as a significant component. Programs and activities must be designed to lead to observable and measurable improvement in student learning and academic achievement.

These programs should support urban, suburban and rural districts working voluntary together to reduce the racial, ethnic and economic isolation of students and create settings where students can assemble, interact and learn. These programs should also promote a greater understanding and appreciation of cultural diversity and must advance student achievement.

Applicants should consider an appropriate request amount based on 2016-2017 grant sizes:

-Summer Programs: $20,490 - $180,000 (average cost of $376 per student).

-Academic Year Programs: $30,658 - $180,000 (average cost of $244 per student).

-Summer and Academic Year: $67,029 - $117870 (average cost of $260 per student).

Proposals for IDCG programs that exceed the average costs per student as defined above should provide detailed justification.

The CSDE shall award grants annually beginning on July 1, 2017, and concluding on June 30, 2018.

Grants are made to local and regional school districts, Regional Educational Service Centers (RESC) and nonsectarian nonprofit organizations approved by the Commissioner of Education.

To be funded under this grant, the program requires the participation of two or more local or regional school districts, RESCs solely or pursuant to a cooperative arrangement with one or more local or regional boards of education, a nonsectarian, nonprofit organization approved by the Commissioner serving two or more local or regional school districts that together provide a program to a diverse student body, or in the case of a lighthouse school, by a local or regional board of education or regional educational service center.

Such programs may include programs funded pursuant to section 10-266bb and interdistrict magnet school programs that meet the following criteria.

Programs:

-Must be conducted at the magnet school;

-Must serve primarily children who are not enrolled in the magnet school; and

-Cannot be programs for which a local or regional board of education or a RESC receives funds pursuant to section 10-264h or 10-2641.

Programs may operate during the regular school year, during the summer or a combination of both. Summer residential programs are also an option.

Programs shall be no less than 45 operating hours, of which at least 30 hours must be face- to-face contact time among students from the cooperating districts. The CSDE will not consider time spent transporting the students as face-to-face contact time.

NOTE: Applicants are encouraged to seek assistance of district-level curriculum professionals when writing the application.

The bidder's conference is scheduled for October 24, 2016 - from 9:00 AM to 1:00 PM at:

CT State Department of Education
Room MCR3
25 Industrial Park Road
Middletown, CT 06457

RSVP to Janet Foster (see contact details below) on or before October 20, 2016.

First time nonsectarian nonprofit applicant must provide evidence of the organization's nonsectarian nonprofit status to the Commissioner of Education for approval prior to the Request for Proposal submission deadline. Such evidence may include the organization's charter and filings with the Office of the Secretary of State.

Hard copy applications must be received by 4:00 PM on Friday, February 3, 2017. Applicants must also submit an electronic version of the Abstract in Microsoft Word to Yolanda.medina@ct.gov by 4:00 PM on Friday, February 3, 2017.

Grant notifications will be issued July 2017, or at the passage of the state budget.

Before starting your grant application, please review the funding source's website listed below for updates/changes/addendums/conferences/LOIs.
Janet Foster
(860) 713-6561
janet.foster@ct.gov

Submit electronic materials to:

Yolanda.medina@ct.gov

Mail or deliver hard copy applications to:

Janet Foster
Bureau of Choice Programs
Connecticut State Department of Education
165 Capitol Avenue
Hartford, CT 06106

RFP #001

USA: Connecticut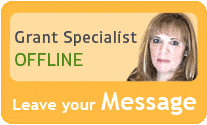 Our team of researchers and grant specialists review hundreds of funding resources daily to make sure GrantWatch.com provides members with the most up-to-date grants.
We have grants for: