Capacity Grant
Grants to Delaware Child Care Providers to Expand
and Improve Services in High-Need Areas
Agency Type:
Foundation / Corporation

Children and Families First

10/15/16 5:00 PM

Grants and in-kind services to Delaware licensed child care providers to expand the availability and quality of services in areas currently facing a shortage. A particular emphasis is placed on programs serving low-income families in the following high-needs communities: Southern Kent, Center City of Wilmington, Western Wilmington, Wilmington River Area, Southern Dover, Georgetown area, Northern Sussex, Western Sussex, and Eastern Sussex.

The Capacity Grant awards are intended to provide resources that will enhance the quality of care in programs, and build the supply of child care that are in limited supply in one or all of the following areas:

-Children who need care during non-traditional hours (defined as care needed a minimum of one hour prior to 7:00 AM, until a minimum of one hour after 6:00 PM, and/or care needed on weekends);

-Children who are English language learners;

-Children with special needs (defined as children with IEPs and/or IFSPs); and

-Infants and toddlers (defined as birth up to 36 months).

Grant awards will include, but are not limited to: purchasing educational materials, funding to support quality assured professional development, classroom furnishings, or services that will improve efficiency in operations. Funding is not intended to be used to pay for construction or renovations.

Technical assistance may be provided upon request. The length of each visit and the number of visits will vary based on the need(s) being addressed. Technical assistance may be offered in such areas as fee schedules and cash management; personnel policies, staff evaluations, business and classroom management.

Priority for funding is for those programs that meet the mandatory criteria noted above. Within this group of qualifying applicants, our priorities will be as follows:

1) First Priority - Programs serving the highest percentage of POC enrolled children, and located in high-need areas,

2) Second Priority - In order to ensure an equitable distribution of funds across all target areas (Non-traditional hours, English Language Learners, Children with Special Needs, and Infants and Toddlers) and throughout the State, some applications may be deferred for future application rounds.

The Capacity Grant is available to licensed child care programs in all three counties of the State of Delaware.

Child Care Programs:
-Must have a valid annual license issued by the Office of Child Care Licensing with no current enforcement actions;
-Must accept Purchase of Care (POC) through a contract with the Division of Social Services. (A copy of the attendance record will be required to be used as verification);
-Must be in good standing with CACFP, POC, Delaware Stars (if enrolled in Delaware Stars) and other Capacity Grant partners;
-Must provide evidence of efforts to accommodate children with IEPs and/or IFSPs; and
-Must be enrolled and engaged in quality improvement efforts through the Delaware Stars Program, or willing to agree to complete an enrollment form for Delaware Stars prior to receiving grant resources.

The application deadline is October 15, 2016. Applications can be delivered in person, faxed, emailed, or received by mail no later than 5:00 PM the day of the deadline date.

Additional deadlines will be announced for 2017.

Before starting your grant application, please review the funding source's website listed below for updates/changes/addendums/conferences/LOIs.
Andrea Prettyman
(302) 389-7268
andrea.prettyman@cffde.org

Children and Families First
91 Wolf Creek Blvd, Suite 1
Dover, DE 19901

Fax: (855) 295-5331

http://www.cffde.org/_PDF/Capacity_Assistance_Application_Jan2016.pdf

USA: Delaware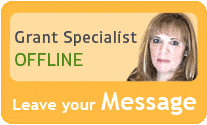 Libby is constantly in touch with grant program managers and reviews numerous publications to make sure that GrantWatch.com provides subscribers with the most up-to-date grant opportunities.
We have grants for:

Need help?
Hi, I would love to guide you through the site.
Please feel free to call or write.
Customer Sales & Support
(561) 249-4129