Intensive Teacher Institute for Teachers of the Blind and Visually Impaired (ITI-TVI)
Grants to New York IHEs for Programs to
Train Teachers of Visually-Impaired Students

New York State Education Department (NYSED)

10/14/16

11/14/16 3:00 PM

Request a Grant Writer
Grants to New York higher education institutions to establish and operate programs for teachers of visually impaired and blind students. Questions regarding this RFA are due by October 14. Institutions will be responsible for recruiting qualified students, developing a curriculum, and providing tuition reimbursement for State residents.

The New York State Education Department (NYSED) intends to establish an Intensive Teacher Institute (ITI) for Teachers of the Blind and Visually Impaired (TVI) for a five-year period, subject to continued availability of funds for such purposes. NYSED anticipates that two awards will be made. IHEs will be responsible for the following deliverables:

1) Recruitment of Qualified Candidates

-A recruitment plan for qualified candidates for the five year period. The plan should include the methods of outreach to potential students who might be in teacher preparation programs or current educators in the field who would like to extend their certifications. The contacts for dissemination of ITI-TVI information should include directors of special education, school administrators (especially those seeking solutions to current shortages of TVIs), professional associations, and community-based organizations that serve youth and adults with visual impairments.

-Recruitment strategies should include the option of the distance learning program as well as the on-site classes. Strategies to encourage participation from individuals outside the New York City and Long Island areas must be included.

-Ensure student candidates meet admission requirements of the institution,

-Student candidates must agree in writing to serve as a TVI or as an OMS in a public or approved private school or an early childhood program in NYS for a period of not less than two years after receiving certification as a TVI or OMS.

2) Instructional Support

-The bidder must offer a curriculum sequence of courses, consistent with requirements leading to certification as a TVI or OMS as required by NYSED Office of Higher Education.

-The bidder must provide a distance learning program that would allow students throughout NYS who are unable to attend classes on campus to access the ITI-TVI course sequence.

-Bidders must provide a description of their distance learning program that includes a description of any portion of the program that requires students to attend in person.

3) Tuition Reimbursement

-Provide tuition reimbursement up to up to a maximum of the NYS resident tuition rate at State University of New York (SUNY)/City University of New York (CUNY).

-Provide NYSED with a detailed plan to pursue repayment of the tuition if a student fails to complete the program, fails to maintain continuous enrollment, or fails to complete the two- year service requirement after graduation.

2

Up to $122,750 per year.

The contracts resulting from this RFP will be for a term anticipated to begin July 1, 2017 and to end June 30, 2022 (5 years).

Eligible bidders include Institutions of Higher Education (IHEs) located in New York State that have a curriculum leading to certification as a TVI.

Subcontracting/Minority and Women-Owned Business Enterprises (M/WBE): Subcontracting will be limited to thirty percent (30%) of the annual contract budget. Subcontracting is defined as non-employee direct personal services and related incidental expenses, including travel. Bidders are required to comply with NYSED's Minority and Women-Owned Business Enterprises (M/WBE) participation goals for this RFP through one of three methods. Compliance methods are discussed in detail in the Minority/Women-Owned Business Enterprise (M/WBE) Participation Goals section in the RFP document.

Non-allowable Expenses
-Equipment purchases (Equipment is defined as a single item that costs $5,000 or more)
-New construction or renovation of facilities
-Food or refreshment costs

Questions regarding the request must be submitted by E-mail to RFP17016@nysed.gov no later than the close of business October 14, 2016. Questions regarding this request should be identified as Program, Fiscal or M/WBE. A Questions and Answers Summary will be posted online no later than October 21, 2016.

The following documents must be submitted in separately sealed envelopes, as detailed in the Submission section of the RFP, and be received at NYSED no later than November 14, 2016, by 3:00 PM:

-Submission Documents labeled Submission Documents - RFP #17-016 Do Not Open

-Technical Proposal labeled Technical Proposal - RFP # 17-016 Do Not Open

-Cost Proposal labeled Cost Proposal – RFP # 17-016 Do Not Open

-M/WBE Documents labeled M/WBE Documents—RFP # 17-016 Do Not Open

-CD-ROM containing the technical, cost, submission and M/WBE proposals submitted using Microsoft Word. Place in a separate envelope labeled CD-ROM-RFP # 17-016 Do Not Open.

Before starting your grant application, please review the funding source's website listed below for updates/changes/addendums/conferences/LOIs.
Program Matters:
Meghan Whelan
RFP17016@nysed.gov

Fiscal Matters:
Richard Duprey
RFP17016@nysed.gov

M/WBE Matters:
Joan Ramsey
RFP17016@nysed.gov

The mailing address for all application documents is:

NYS Education Department
Bureau of Fiscal Management
ATTN: (Richard Duprey, RFP#17-016)
Contract Administration Unit
89 Washington Avenue, Room 501W EB
Albany, NY 12234

RFP #17-016

USA: New York City; New York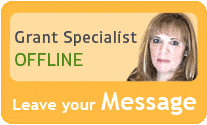 Our team of researchers and grant specialists review hundreds of funding resources daily to make sure GrantWatch.com provides members with the most up-to-date grants.
We have grants for: