Volunteer Fire Assistance (VFA) Grant
Grants to New Mexico Local Governments
to Prevent and Mitigate Fires in Natural Areas

New Mexico Energy, Minerals and Natural Resources Department (EMNRD) - Forestry Division

11/18/16 5:00 PM MST Receipt

Request a Grant Writer
Grants of up to $24,999 to New Mexico local governments and tribes for projects that will improve local capacity to mitigate wildfires. Funding is primarily intended to equip fire departments serving rural areas with wildland equipment, improve the organization of wildfire response, and prevent wildfire. Particular emphasis is placed on wildland personal protection equipment and firefighting equipment.

EMNRD will give higher priority to projects that enhance local governmental entities' capabilities to safely respond to and manage wildland fires through the response of their rural and volunteer fire departments, focusing on the wildland objectives described above. EMNRD may also give consideration to structural fire objectives showcasing a regional benefit, though this will be given a lower priority.

Structural firefighting objectives are a lower priority, but EMNRD may consider them if benefit from these projects will carry over into wildland objectives.

The primary focus of VFA funding is to strengthen a local government's capability to organize and respond to wildland fire. Examples include:

-Projects that provide for the purchase of wildland fire equipment;

-Funding fire prevention projects that reduce the number of human caused fires and protect the public. Possible prevention projects include defensible space workshops, development of debris burning permit system, or adoption of wildland urban-interface ordinances; or

-Hiring of a wildland coordinator to work with departments to set up wildland fire training, track wildland fire qualifications, and develop interagency agreements such as the New Mexico Resource Mobilization Plan.

-Equipment Projects: Up to $20,000.
-Prevention and Organizational Projects: Up to $24,999.

All projects must be completed by December 31, 2017.

Eligible Applicants are municipalities, counties, or tribes or pueblos that service rural communities with less than 10,000 people and who can provide 10% cost-share match.

Each Application must include a narrative of the proposed project's wildland objective and how this project will benefit these communities.

Applicants who follow the National Incident Management System – Incident Command System (NIMS ICS) in day-to-day operations will receive higher scores than those who do not.

EMNRD will place a strong emphasis on wildland personal protective equipment (PPE) and firefighting equipment (FFE). Items with an individual cost greater than $5,000 are considered capital outlay and are not eligible for funding.

All-Terrain Vehicles and Utility-Terrain Vehicles are NOT eligible for funding.

Potential Applicants shall submit one original and four identical hard copies of the completed Application to the address listed below, no later than 5:00 PM, November 18, 2016. Applications sent by mail must be physically received by EMNRD on that date. EMNRD will not accept Applications sent by e-mail or fax.

Each VFA grant recipient must provide a cost-share of 10 percent. In-kind contributions are accepted by VFA program guidelines at a general rate of $23.56 per hour. Federal funds cannot be used as the 10 percent match. The VFA recipient is required to use state or local funds for the required match.

Before starting your grant application, please review the funding source's website listed below for updates/changes/addendums/conferences/LOIs.
Brian Filip
(505) 476-3350
brian.filip@state.nm.us

EMNRD
Forestry Division
Wendell Chino Building
1220 S. St. Francis Drive
Santa Fe, N.M., 87505

USA: New Mexico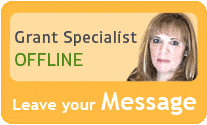 Libby is constantly in touch with grant program managers and reviews numerous publications to make sure that GrantWatch.com provides subscribers with the most up-to-date grant opportunities.
We have grants for:

Need help?
Hi, I would love to guide you through the site.
Please feel free to call or write.
Customer Sales & Support
(561) 249-4129