Crawford County Convention and Visitors Bureau Grant Program
Grants to Southeast Kansas Nonprofits
for Marketing of Cultural and Sports Events

Crawford County Convention and Visitors Bureau

11/30/16

Request a Grant Writer
Grants to Southeast Kansas nonprofit organizations, museums, and attractions for events that will promote tourism to Crawford County and the surrounding area. Funding may cover up to 20% of the marketing expenses associated with a defined cultural, themed, or community festival, event, or sports event.

Activities should strive to directly increase hotel/motel occupancy in designated periods throughout the year and create positive image building for Crawford County and the Southeast Kansas region.

All events must exhibit the ability to enhance the overall destination marketing goals of the Crawford County Convention and Visitors Bureau:

A) Overnight Accommodations – Applicant must present a proven room sales history or an estimate of out-of-town attendance for first-time events. This should include a detailed description of any room tracking.

B) Event Timing – The highest consideration will be given to events occurring in the fall and winter (September through March).

C) Image Building – Events must project a positive image of Crawford County with positive image building materials for media activities and advertisement placement.

D) Long Term Growth – Applicants that exhibit the ability to produce annual activities and can show long-term growth potential will receive greater consideration.

E) Budget and Sponsorship Events that pay for 80% or more of the eligible expenditures will receive greater consideration for funding. Events with corporate or other types of sponsors shall disclose those sponsorships in order to assure an appropriate representation of the County.

F) Proven Stability – The highest consideration will be given to those promoters/producers with the most experience and references in producing events and activities of a significant tourism magnitude.

G) Project Design – The Crawford County Convention and Visitors Bureau Director must give approval to all printing and advertising projects. Camera-ready copy is to be submitted and approved prior to placement.

H) New or First Time Events – Inaugural events will be given higher consideration when the event is a two-day minimum event, can verify the need for 200 or more overnight accommodations and is scheduled between September and March.

I) Signature Events – The highest regard will be given to any event that proves through a strategic approach and scope of predicted results to be a potential destination signature event* as determined by the Crawford County Convention and Visitors Advisory Board. Any program, festival or event meeting this requirement may be considered for additional funding as determined for recommendation by the Crawford County Convention and Visitors Advisory Board and meeting similar requirements in format and request as other fund applicants.

* A destination signature event is defined as a single event that has the ability to attract a significant number of overnight visitors while lending value to the promotion and marketing of a positive image for the Crawford County destination

Events should be scheduled for January 1, 2017 through December 31, 2017.

Qualifying entities must be not-for-profit organizations, museums, attractions and/or other entities seeking to produce and promote a defined cultural, theme or community festival, event or sports event.

Preference will be given to grants received prior to November 30th, 2016. All grant allocations will be dependent on remaining grant funds.

No event will receive 100% funding, with a maximum of 20% of the events entire budget.

Before starting your grant application, please review the funding source's website listed below for updates/changes/addendums/conferences/LOIs.
Deliver completed application form and appropriate documentation to:

CVB at 117 West 4th Street

Or, mail to
P.O. Box 1115
Pittsburg, KS 66762

B.J. Harris, Director
620-231-1212
bjharris@visitcrawfordcounty.com

Crawford County

USA: Kansas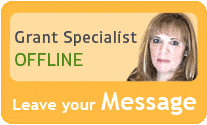 Libby is constantly in touch with grant program managers and reviews numerous publications to make sure that GrantWatch.com provides subscribers with the most up-to-date grant opportunities.
We have grants for:

Need help?
Hi, I would love to guide you through the site.
Please feel free to call or write.
Customer Sales & Support
(561) 249-4129