Rural Health System Program - Collaborative Grants
Grants and Loans to West Virginia Nonprofit Healthcare
Providers to Strengthen Rural Health Services

West Virginia Health Care Authority

11/25/16 Receipt

Request a Grant Writer
Grants and loans of up to $50,000 to West Virginia nonprofit healthcare providers for collaborative restructuring projects that improve the resilience of rural healthcare. Certain types of applicants are required to receive technical assistance prior to applying. The lead healthcare agency may work with other healthcare providers, community support service providers, or support and ancillary service providers. The lead agency must be located in a medically underserved area.

The goal of the RHSP is to avoid the potential crisis or collapse of the essential, rural health care services by encouraging the restructuring of the rural health care system. The program accomplishes this goal by granting or loaning funds to facilities to ensure that health care delivery is streamlined and continuous.

Collaborative Grants are typically capped at $50,000. However, the Rural Health Systems Program Management Committee would be willing to consider awarding more than this amount if an applicant were to present compelling circumstances.

The effective date for these Grants, if awarded, will be January 1, 2017.

Project time-frame may be 3, 6, 9, or 12 months.

At a minimum, an applicant must meet all the following initial eligibility criteria:

-The lead agency must be a healthcare provider with the ability to enter into the grant and/or loan agreements required under the program. A lead agency, which is organized as a for-profit entity will not be eligible for funding.

-The lead agency must collaborate with other health care providers, support/ancillary service providers, and/or community support service providers in the county or service area in which the lead agency is located. The lead agency must evidence this collaboration by obtaining the signature(s) of collaborating parties.

-The lead agency must be located in a Medically Underserved Area (MUA) or a Health Professional Shortage Area (HPSA). In the absence of being located in a MUA or HPSA, a waiver of the MUA or HPSA status must be granted by the Office of Community Health Systems and Health Promotion prior to the application deadline.

-Prior to any award being granted, the Applicant must be current on its Worker's Compensation, state taxes and all financial disclosures and reports due to the West Virginia Health Care Authority, if so required.

Prior to any award being granted, the Applicant must be in compliance with the following:
-Be a state registered vendor;
-Registered with the State of West Virginia Secretary of State's office; and,
-Neither on hold or debarred in OASIS due to worker's compensation default or other state program, not debarred from DHHR grants or the Legislative website (SAGA).

The West Virginia Health Care Authority must receive complete Collaborative Grant Applications no later than November 25, 2016.

In the event that the organization/lead agency is one of the following organizational categories: a primary care center, emergency medical services center or provider, rural hospital flexibility program (critical access hospital), or local health department, you must demonstrate in your application that you have received technical assistance, prior to submitting your application.

Matching funds of "one to one" are required for all Collaborative Grants. A lead agency must establish the "one to one" match by either detailing the in-kind contribution to be made by the Lead Agency and/or its collaborating parties or by specifying the actual dollar amount of funds it will use to match the funds awarded by the program.

Before starting your grant application, please review the funding source's website listed below for updates/changes/addendums/conferences/LOIs.
Direct technical assistance support requests to:

Primary Care Center(s):
Charlotte A. Flanagan, B.S. Division of Primary Care
(304) 558-4007
Charlotte.A.Flanagan@wv.gov

Emergency Medical Service Center(s), or Provider:
Melissa J. Kinnaird
Office of Emergency Medical Services
(304) 558-3956
Melissa.J.Kinnaird@wv.gov

Rural Hospital Flexibility Program (RHFP) (Critical Access Hospital – CAH):
Shawn Balleydier
Division of Rural Health and Recruitment
(304) 356-4210
Shawn.G.Balleydier@wv.gov

Local Health Centers:
Amy Atkins, Director
Division of Local Health
(304) 558-8870
amy.d.atkins@wv.gov

Mail applications to:

Legal Division
West Virginia Health Care Authority
100 Dee Drive
Charleston, WV 25311-1600

USA: West Virginia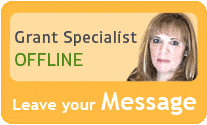 Our team of researchers and grant specialists review hundreds of funding resources daily to make sure GrantWatch.com provides members with the most up-to-date grants.
We have grants for: