2017 Co-Sponsorship Facility Use Grant Program
In-Kind Grants to Mukilteo, Washington Nonprofits,
For-Profits, and Public Agencies for Public Events

City of Mukilteo - Recreation and Cultural Services Department

10/17/16 4:00 PM

Request a Grant Writer
In-kind grants to Mukilteo, Washington nonprofits, for-profits, community groups, and public agencies for projects that promote health, well-being, and economic development. Applicants may request the use of City facilities to host their event, project, or activity.

For the purposes of this grant process, co-sponsorship consists of asking for use of a city facility i.e. the Rosehill Community Center, Picnic Shelters and/or use of a city park or roadway for a special event or program. "Special event" and program are defined as: an event/program that benefits the Mukilteo community and is open to the general public.

The purpose of these grants is to:
-Promote, support and expand existing and new Mukilteo special events and programs.
-Provide co-sponsorship opportunities to promote, publicize, and support and/or expand economic development activities in Mukilteo.
-Provide co-sponsorship for activities that promote the general health or well-being of the community.

Example of projects:
-An activity that is open to the public and offers enhanced opportunities in areas such as culture and arts, recreation, youth or adult activities, and community safety.
-A project that promotes job growth; or promotes business attraction and retention.
-A program that promotes the community in areas such as culture and arts, recreation, education, youth development, safety, etc.

Each year the city will review the co-sponsorship grant proposals and determine the number of City co-sponsorship agreements that will be accommodated. The city has the final say on the day, date, and time and location of the co-sponsorship activity.

The co-sponsorship limits for each location are:

1) The Point Elliott Room at the Rosehill Community Center is available for:
-4 Friday, Saturday or Sunday events/programs per year
-10 Monday, Tuesday, Wednesday or Thursday events/programs per year

2) The Vancouver, Frost, Fowler, Art, Dance and Christiansen Room are available for:
-8 Friday, Saturday or Sunday events/programs per year
-Unlimited weekday events/programs per year

3) Lighthouse Park is available for:
-6 Friday, Saturday or Sunday events/programs per year
-Unlimited Monday, Tuesday, Wednesday or Thursday events per year

4) All other City Parks are available for 4 co-sponsored events per year

City Event Co-sponsorship Benefits Include:
-Rental fees will be waived for the city facility being used for the designated Co-sponsorship event/program.
-Special event application fees will be waived.
-The determination of any staffing fees to be waived or charged will be set by the Finance Committee during the evaluation process.
-Use of City equipment is subject to availability, such as:
-Tables at the community center for inside use at the community center only
-Chairs at the community center for inside use at the community center only
-Portable LCD Projector
-Barricades (only if available to be determined by the Public Works Dept.)
-Portable Sound System – must undergo training before using
-4 Canopies
-White folding chairs
-8 foot plastic tables

Projects may begin on or after January 1, 2017 and end no later than December 31, 2017.

The program is open to applications from public or private entities with the demonstrated capacity to accomplish the proposed event/program.

This includes volunteer groups, neighborhood associations, educational organizations, public agencies, chamber of commerce and private business.

With limited exceptions, organizations/businesses must be based in Mukilteo. Those organizations outside, not based in the City must demonstrate, to the satisfaction of the City, the benefits and necessity of the service provided to the community of Mukilteo.

For an event to be considered as a city co-sponsored event the group must agree to the following:
The groups' coordinator must keep the city informed of their planning process and coordinate regular meetings with the assigned city staff to help coordinate the event/program.

Applicants awarded must list the City as "additionally insured" with the endorsement on the renter's General Liability insurance policy. The General Liability insurance shall be written with limits no less than $1,000,000 each occurrence and $2,000,000 general aggregate.

Submit a separate application for each individual project. Applications must be submitted to Rosehill Community Center no later than 4:00 PM on the deadline date.

If the event/program is occurring in a city park, or impacts the roadways in some way a city special event application must be completed and is subject to the city special event review process.

If the event/program is occurring in a city facility (i.e. Rosehill Community Center, Light Station & Grounds, Picnic Shelters) the facility rental application must be completed.

Before starting your grant application, please review the funding source's website listed below for updates/changes/addendums/conferences/LOIs.
Dale Dahl, Administrative Support Coordinator
425.263.8180
ddahl@mukilteowa.gov

Rosehill Community Center
304 Lincoln Ave.
Mukilteo, Washington

City of Mukilteo

USA: Washington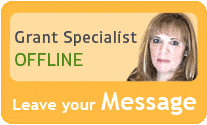 Our team of researchers and grant specialists review hundreds of funding resources daily to make sure GrantWatch.com provides members with the most up-to-date grants.
We have grants for: