Eat Well Play Hard in Child Care Settings
Grants to New York Nonprofits and Agencies to
Promote Nutrition and Wellness in Childcare Programs

New York State Department of Health (NYSDOH) - Center for Community Health - Division of Nutrition - Child and Adult Care Food Program (CACFP)

10/31/16

10/21/16

01/13/17 4:00 PM EST

Request a Grant Writer
Grants to New York nonprofit childcare providers and government agencies to implement nutrition and physical activity programming in high-needs areas throughout the State. Optional LOIs are due by October 21. Questions regarding the RFA must be submitted by October 31.

The New York State Department of Health (NYSDOH), Division of Nutrition, Child and Adult Care Food Program (CACFP), seeks applications to implement the Eat Well Play Hard in Child Care Settings (EWPHCCS) initiative in targeted high need areas of New York State. EWPHCCS is an evidence-based, multi-level obesity prevention intervention that focuses on improving the nutrition and physical activity behaviors of low-income families and their children enrolled in registered and licensed child day care programs.

This intervention also addresses environmental changes to reduce childhood obesity by influencing the nutrition, mealtime, and physical activity practices that encourage wellness and healthy lifestyles.

The NYSDOH anticipates contracting with up to 12 early care and education agencies to implement EWPHCCS in selected high-need target areas where children attend child care and where their families live.

Awarded applicants will use established evidence-based curricula and an intervention methodology that focuses on collective impact and community based strategies to:

1) Create a culture of health by improving the nutrition, mealtime and physical activity environments of child day care programs in targeted areas.

2) Improve the likelihood that low-income children and their families will make healthy food choices and choose physically active lifestyles.

$11,500,000

Up to 12 awards are anticipated.

Each contract will receive approximately $2,300,000 in annual funding.

Contracts will be made for a term of five years with an anticipated start date of October 1, 2017 and an end date of September 30, 2022, contingent upon the availability of funds.

Eligible applicants include not-for-profits and government entities.

Applicants must meet the following minimum eligibility criteria in order to be considered eligible:

1) Organizations that do not participate in CACFP and have collaborative relationships with CACFP sponsoring organizations in the target area(s) selected. For example, Child Care Resource and Referral (CCR&R) Agencies.

Please note that CCR&R agencies are defined in Title 5-B, Section 410-p of New York State Social Services Law as 501(c)3 not-for-profit corporations or local government entities that provide child care resource and referral services to a defined service area.

2) Organizations authorized by the NYS Office of Children and Family Services (OCFS) to license, register, or enroll child day care programs in New York State. For example, public or private 501(c)3 nonprofit organizations specifically contracted with OCFS to provide registration or legally exempt enrollment services.

3) CACFP participating Institutions and Sponsoring Organizations solely based and operating in New York State and who are public or nonprofit organizations that are tax-exempt under Section 501(c)3 of the Internal Revenue Code. CACFP institutions or sponsoring organizations must have:

-Documented participation in CACFP for a minimum of three years; and

-Documented program reviews in which they demonstrated they met state and federal regulations and financial reviews and/or Single audits that demonstrated compliance with generally accepted accounting practices.

Timeline:
-Letter of Interest/Intent Due: October 21, 2016
-Questions Due: October 31, 2016
-Questions, Answers and Updates Posted (on or about): December 16, 2016
-Applications Due: January 13, 2017 by 4:00 PM EST

All applicants must be prequalified in the Grants Gateway prior to submitting an application. It is strongly recommended that applicants begin the prequalification process immediately. Applicants who are not prequalified through the Grants Gateway on the application due date/time will be disqualified.

View this opportunity on NYS Grants Gateway here: https://grantsgateway.ny.gov/intelligrants_NYSGG//module/nysgg/goportal.aspx?NavItem1=4&ngoID=5000637

Submission of a letter of interest is not a requirement or obligation upon the applicant to submit an application in response to this RFA. Applications may be submitted without first having submitted a letter of interest. Organizations submitting a letter of interest should submit it electronically via email.

All substantive questions must be submitted in writing by email. To the degree possible, each inquiry should cite the RFA section and paragraph to which it refers. Written questions will be accepted until the date posted on the cover of this RFA. This includes Minority and Women Owned Business Enterprise (MWBE) questions and questions pertaining to MWBE forms.

Once the application is complete, prospective grantees are strongly encouraged to submit their applications at least 48 hours prior to the due date and time. This will allow sufficient opportunity for the applicant to obtain assistance and take corrective action should there be a technical issue with the submission process.

Both DOH and Grants Reform staff are available to answer applicant's technical questions and provide technical assistance prior to the application due date and time.

PLEASE NOTE: Although DOH and the Grants Reform staff will do their best to address concerns that are identified less than 48 hours prior to the due date and time, there is no guarantee that they will be resolved in time for the application to be submitted and, therefore, considered for funding

The anticipated award date is Thursday, June 1, 2017.

Before starting your grant application, please review the funding source's website listed below for updates/changes/addendums/conferences/LOIs.
Dwight LaDu, Director
EWPH.Fiscal@health.ny.gov

New York State Department of Health
Division of Nutrition
Child and Adult Care Food Program
Riverview Center
150 Broadway, Suite 650
Albany, NY 12204-2719

RFA # 1607280511/ Grants Gateway # DOH01-EWPH1-2016

USA: New York City; New York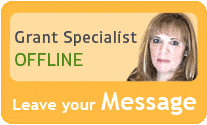 Our team of researchers and grant specialists review hundreds of funding resources daily to make sure GrantWatch.com provides members with the most up-to-date grants.
We have grants for: