Climate Resilient Farming Program
Grants to New York Conservation Districts to
Improve Agricultural Resilience to Climate Change

New York State Department of Agriculture and Markets, New York State Soil and Water Conservation Committee

11/30/16

12/12/16 4:30 PM ET

Request a Grant Writer
Grants to New York soil and water conservation districts for projects that address the relationship between agriculture and climate change, and improve agricultural resiliency to future climate conditions. Questions are due by November 30. Strong proposals will show opportunities both in terms of mitigation and adaptation or resiliency.

The goals of the program are to reduce the State's agriculture's impact on climate change through greenhouse gas emissions reduction and carbon sequestration, and to reduce climate change's impact on State agriculture by increasing on-farm resiliency in the face of climate change impacts to the region, including increased heavy storm events, overall rainfall, and periods of drought.

Applications must be for one of the following tracks:

1) Agricultural waste storage cover and flare systems
($1,250,000 in funding is available)

The following practice systems from the Agricultural Best Management Practice Systems Catalogue are eligible for cost share for Track 1:
-Waste Storage and Transfer System
-Manure and Agricultural Waste Treatment System
-Nutrient Management System - Cultural

2) Water management systems
($875,000 in funding is available)

The following practice systems from the Agricultural Best Management Practice Systems Catalogue are eligible for cost share for Track 2:

-Riparian Buffer System
-Stream Corridor and Shoreline Management System
-Erosion Control System – Structural
-Irrigation Water Management System
-Access Control System
-Prescribed Rotational Grazing System

Practice components from the Green Infrastructure chapter of the New York State Stormwater Management Design Manual may also be used to fulfill Track 2 goals.

3) Systems that enhance soil health
($375,000 in funding is available)

The following practice systems from the Agricultural Best Management Practice Systems Catalogue are eligible for cost share for Track 3:
-Soil Conservation System - Cultural (Note: cover crop practices will be awarded on a per acre basis for a three year term)
-Erosion Control System – Structural
-Prescribed Rotational Grazing System
-Riparian Buffer System

$2,500,000

The standard term for projects will be three full construction seasons plus three months for project administration and completion of the final report. The earliest contract start date will be April 1, 2017 and the latest end date would be December 31, 2020.

Proposals for funding will be accepted from Soil and Water Conservation Districts.

Proposals may be for multiple projects and/or on multiple farms, but must be for one track only. Districts may submit more than one application, including separate applications for multiple tracks on the same farm.

Note: Some tracks have overlapping eligible systems. Applicants must choose the most appropriate track for their proposal.

The state may fund up to 75 percent of the total eligible costs for BMP implementation. Landowner or operator contributions used as match may be in the form of cash or in kind value for the services provided by the landowner or operator. This cash value of services must be reasonable, and is subject to adjustment by the Committee. The state funded contribution in dollars or percentages cannot increase as a result of budget changes or variations. Project Sponsor match, if applicable, may be in the form of in-kind services and/or cash (non-state funds).

All questions must be submitted to Gabriella Spitzer in writing by November 30. Applicants should note that all clarifications are to be resolved prior to the submission of a proposal.

A complete questions and responses document will be posted no later than December 5. All questions and answers shall be incorporated into the RFP as a formal addendum.

Proposals must be submitted via SharePoint by 4:30 PM local time on December 12 to be considered for funding.

Before starting your grant application, please review the funding source's website listed below for updates/changes/addendums/conferences/LOIs.
Gabriella Spitzer
(518) 457-4669
Gabriella.spitzer@agriculture.ny.gov

NYS Soil and Water Conservation Committee
10 B Airline Drive
Albany, NY 12235

RFP0145

USA: New York City; New York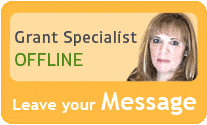 Our team of researchers and grant specialists review hundreds of funding resources daily to make sure GrantWatch.com provides members with the most up-to-date grants.
We have grants for: