Vocational Training in Coding (VTC)
Grant to a New York Nonprofit or For-Profit to
Provide Computer Training to Incarcerated Individuals

New York State Department of Labor (NYSDOL) - Division of Employment and Workforce Solutions, New York State Department of Corrections and Community Supervision (NYSDOCCS)

10/24/16

11/07/16 4:00 PM EST Receipt

Request a Grant Writer
Grant to a New York nonprofit or for-profit workforce training provider for technology training programs that will improve employment prospects for incarcerated individuals. Questions regarding this RFP are due by October 24. The contracted organizations will provide computer coding instructional programs including curricula, instructional materials, and related resources to inmates at Greene Correctional Facility in New York State (NYS), as well as post-release placement assistance.

The awarded applicant must provide computer coding trainers and curriculum for facility-selected incarcerated adults to be delivered over a 6 to 12 month period and should be completed up to two months before release from the Facility. The selected program will also assist program completers that are released from the Facility and return to the New York City area prior to contract end by connecting them with businesses in the workforce operating in the New York City area to increase employment opportunities.

The VTC funds are intended to fund an on-site coding skills training for facility-selected incarcerated individuals at the medium-security Facility. The coding skills training must consist of one or more computer coding courses with a minimum of 500 hours total training time per training participant. Each class session may consist of up to 15 training participants. Training duration cannot exceed one year. Training will occur inside the Facility and no Internet connectivity will be available. Total contract period is 24 months and computer coding courses may be offered consecutively or concurrently during this time.

The on-site occupational training must be provided while maintaining strict computer and visitor protocols that comply with the Facility requirements while using the Secure Offender Network (SON). The training must use the SON infrastructure and software platform while strictly prohibiting Internet access to incarcerated individuals. The training will provide a comprehensive computer coding curriculum resulting in participants receiving a transcript of all courses completed.

1

Up to $170,000

The Contract Agreement is expected to begin January 2, 2017 and will have a 2 year duration.

Eligible applicants for the VTC RFP include private for-profit and not-for-profit as well as public not-for-profit training providers.

Applications will be accepted from out-of-state training providers, however, additional points will be given to training providers that are headquartered in New York State or have an office in New York State.

Eligible applicants must:

-Be a private for-profit, private not-for-profit, or public not-for-profit training provider with the capabilities to deliver one or more computer coding training courses, as defined in Section II.B.;

-Have two or more employees or the equivalent of two full-time employees. Principals of corporations, owners of businesses such as sole proprietors, or partners are not considered to be employees for this eligibility requirement. If the applicant has no employees or if the workers are independent contractors, subcontractors or contract employees, they are not eligible. However, if an applicant leases its employees for payroll and tax reporting purposes, and has authority over the hiring, firing and scheduling of workers, they would be eligible for funding consideration;

-Be in good standing regarding: Unemployment Insurance, Worker Adjustment and Retraining Notification Act (WARN), Public Work, Labor Standards, Safety and Health, NYS Department of State Division of Corporations, Workers Compensation Insurance, and Disability Insurance;

-Have partnerships with coding industry-specific businesses in the New York City area (e.g., web developers, web designers, and software engineer) that will consider successful trainees for employment; and

-Comply with New York State labor law and Federal law for the protection of workers. Consultants, trade organizations and other third-party entities are ineligible to apply on behalf of other organizations.

-Eligible applicants must attest to the minimum threshold requirements as outlined in the Evaluation Criteria of the RFP (Section VI.B.).

Not Funded:
-The acquisition, construction, or renovation of buildings or other real estate;
-Equipment;
-Advertising;
-Entertainment;
-Curriculum development;
-Travel;
-Interest costs incurred by provider agencies;
-Costs of organized fund raising;
-Sales training;
-Conferences and seminars;
-Registration fees;
-Payment of fees associated with attendance at seminars, conferences, or meetings of professional organizations; and
-Any other costs deemed inappropriate by NYSDOL, including training that does not result in a transferable skill and any costs that do not meet the intent of the RFP.

The contract will be paid on a reimbursable payment basis. Not-for-profits are eligible for up to a 25% advance, as negotiated during contract development. The awarded grantee must first pay for incurred expenses and then submit vouchers to NYSDOL for reimbursement.

All applicants are required to register in this system in order to enter into a contract with New York State. All entities must log-in to the Grants Gateway website at: https://grantsgateway.ny.gov

Applicants may submit questions via electronic mail to WDTD.Onestop@labor.ny.gov. Questions regarding the RFP will be accepted until 4:00 PM Eastern Standard Time on October 24, 2016. No telephone inquiries will be accepted. All inquiries should include the following reference in the Subject line: "Vocational Training and Coding Program".

Answers to all questions received by this date will be posted on the NYSDOL website at no later than October 28, 2016: http://labor.ny.gov/businessservices/funding.shtm

Proposals and all required attachments must be received no later than 4:00 PM Eastern Standard Time on November 7, 2016. No faxed or emailed documents will be accepted.

RFP Timetable:
-RFP Release Date: September 30, 2016
-Deadline Date for Questions: 4:00 PM Eastern Standard Time on October 24, 2016
-Proposal Due Date: 4:00 PM Eastern Standard Time on November 7, 2016
-Estimated Date of Notification of Award: November 28, 2016
-Contract Development Estimated to Begin: January 2, 2017
-Estimated Project Start Date: January 16, 2017

Before starting your grant application, please review the funding source's website listed below for updates/changes/addendums/conferences/LOIs.
New York State Department of Labor
Division of Employment and Workforce Solutions
Harriman Office Campus
Building 12, room 440
Albany NY, 12240

WDTD.Onestop@labor.ny.gov

USA: New York City; New York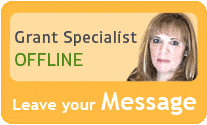 Our team of researchers and grant specialists review hundreds of funding resources daily to make sure GrantWatch.com provides members with the most up-to-date grants.
We have grants for: