Grants for Great Ideas
Grants to Seminole County, Florida Teachers
for Literacy, STEM, and Arts Education Projects
Agency Type:
Foundation / Corporation

The Foundation for Seminole County Public Schools

11/28/16 11:59 PM

Request a Grant Writer
Grants of up to $1,500 to Seminole County, Florida public school teachers for educational projects related to literacy, STEM subjects, and/or the arts. Funding is intended to provide the resources and equipment necessary to undertake classroom, grade-level, and school-wide projects that will make a positive difference in students' school experience.

Through the years, students have explored a variety of exciting subjects such as hydrogen-powered engines, the creation of a large-scale diorama of artist Claude Monet's garden and used geometry and the study of angles to design a miniature golf course.

Project Requirements:

- Projects should address school and district goals.
- Projects should meet Florida standards.
- Projects must have measurable outcomes.
- Projects should be innovative and creative.
- Projects should provide changes in knowledge, skills, attitudes, and behavior.

Technology Requests:

- Must make a strong case for the educational value.
- Research lowest price with SCPS computer store and provide backup. Most items must be purchased through them (http://www.scps.k12.fl.us/purchasing/ComputerStore.aspx).
- Items must be supported by SCPS Information Services.
- Proper tracking and storage at the school is required.
- Items become property of the school, not the teacher.

Grant awards are $500 for classroom projects and up to $1,500 for grade level or school-wide projects. Some exceptions apply.

All projects must be implemented by April 15, 2017 and all funding must be spent (unless otherwise approved by the Foundation) by January 15, 2017.

All projects must have measurable outcomes and align with the Florida Standards.

Unalowable Expenses:

- Tax on purchases will not be reimbursed and cannot be paid for through funds received from The Foundation. This will become the responsibility of the teacher or school. All receipts must be attached to the expenditure report.
- Food/Refreshments
- Rewards – trophies, trinkets, gift cards
- Recognition items – certificates, etc.
- Furniture (including by not limited to bean bag chairs, shelving units, storage bins)
- Costumes/uniforms/clothing items

Note: Funding will not be provided for projects focusing on the social sciences or physical education.

The grants committee will also not award funding for the following requests:

- Books that can be funded by a school's book budget;
- Software programs that can be funded by a school's budget;
- Hardware that can be funded by a schools' budget. Items that improve classroom instruction and students understanding with quantifiable results will be considered, but require a strong case for the educational value they offer;
- Equipment that is available and can be purchased through the school/district;
- Costs to secure speakers;
- Funding for charter schools;
- For projects which include the mailing of letters and/or packages by the students, postage costs will not be funded;
- Requests for materials/projects that will later be donated to the community or auctioned off as a fundraiser will not be funded (all materials must remain the property of the school).

Prior to developing the project, applicants should first review the 2016-2017 Grants Program Overview powerpoint (attached below) to ensure that it will meet evaluation and reporting requirements. Note: Please use your speakers and listen to audio instructions on each page.

Application Submission:

The 2016 – 2017 application deadline for Cycle III is on Monday, November 28, 2016 (midnight).

Note: The online form cannot be saved and accessed later. It's suggested that you print the form and create your content in a Word document, then cut and paste in the online form when you have time and are ready to submit.

Before starting your grant application, please review the funding source's website listed below for updates/changes/addendums/conferences/LOIs.
Click here to apply online: http://www.scps.k12.fl.us/grants/OnlineApplications/FoundationMinigrant.aspx

The last page of the online application will need to be printed, signed, and sent via courier or mail to:

The Foundation for Seminole County Public Schools
Educational Support Center
400 E. Lake Mary Blvd., Sanford, Florida 32773

For more information, contact The Foundation Program Manager, Susan Roberts Zettler, at 407-320-0196 or susan_zettler@scps.k12.fl.us.

Seminole County

USA: Florida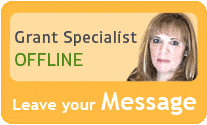 Libby is constantly in touch with grant program managers and reviews numerous publications to make sure that GrantWatch.com provides subscribers with the most up-to-date grant opportunities.
We have grants for:

Need help?
Hi, I would love to guide you through the site.
Please feel free to call or write.
Customer Sales & Support
(561) 249-4129