Arts in Education (AIE) After-School/Summer Residency (AS/SR)
Grants to Arkansas Nonprofits, Agencies, and
Schools to Host Artists to Work with Youth

Arkansas Arts Council

01/27/17
Grants of up to $10,000 to Arkansas nonprofit organizations, government agencies, schools, and IHEs to host professional artists to work with pre-K-12 youth in summer and after-school settings. The artist residencies may take place in community or neighborhood centers, juvenile facilities, low-income housing projects, parks and recreation programs, social service centers, boys and girls clubs, and other facilities that provide programming and guidance during non-school hours.

Possible residency disciplines include crafts, dance, design arts, folk arts, literature, music, opera and musical theater, photograph and media arts, theater, visual arts, multi-disciplinary arts, and interdisciplinary arts.

Artists used for AIE After-School/Summer Residencies must be selected from the Arts in Education Artist Roster.

Funds from the AIE After-School/Summer Residency grant may be used only for contracted administrative or artistic expenses related to the proposed program. Grant funds are supplementary to the budget of any grantee. Applicants are encouraged to secure and demonstrate broadly based financial commitments for the proposal submitted.

AIE After-School/Summer Residency programs may vary in length and have different goals and budget constraints:

-A short-term residency program may last from a minimum 10 days to a maximum of two to three months. A short-term residency helps broaden a participant's arts experience by adding an arts component to an existing program or curriculum and can provide a foundation upon which long-term programs can be built.

-A long-term residency lasts from four months to the duration of the school year and allows greater access to the artist. It provides the flexibility of working in more detail with the artist to develop a program tailored to the site's needs and more opportunities for comprehensive participant interaction.

-A visiting artist residency lasts from one day to five days and allows other roster artists to augment the work of the artist selected for the AS/SR program. This type of residency is suggested as part of a long-term program.

Up to $10,000.

Grant awards are made for projects, programs, and activities occurring between July 1, 2017 - June 30, 2018.

Program Length:
-Short-term residencies are 10 days to a maximum or 2 - 3 months.
-Long-term residencies are 4 months to a maximum of the entire school year.
-Visit artist residencies are 1 - 5 days.

An AIE After-School/Summer Residency applicant must be:

-A certified 501(c)(3) tax-exempt organization or be a federal, state or local government or governmental unit;

-A church or convention/association of churches;

-A hospital, hospital service organization or medical research affiliate;

-A public school or institution of higher learning.

Guidelines: http://www.arkansasarts.org/Grants/Available-Grants/Arts-in-Education/After-School-Summer-Residency/aie-after-school-summer-residency-guidelines

Arts in Education Artist Roster: http://www.arkansasarts.org/Grants/Available-Grants/Arts-in-Education/Arts-in-Education-Artist-Roster/roster

Application Instructions: http://www.arkansasarts.org/Grants/Available-Grants/apply-for-a-grant

A 1:1 cash match is required. Matching funds that are anticipated at the time of application must be received and obligated no later than June 30, 2018. The source for matching funds cannot be other Arts Council funds, Arkansas Arts on Tour reimbursements, subsidies for artist fees through the Mid-America Arts Alliance, or grants from the National Endowment for the Arts.

In-kind contributions may not be used as matching funds on applications or counted as matching funds on final reports. They may, however, be included in applications as evidence of the commitment of additional resources.

Before starting your grant application, please review the funding source's website listed below for updates/changes/addendums/conferences/LOIs.
Cynthia Haas, AIE Program Manager
501-324-9769
cynthia@arkansasheritage.org

Arkansas Arts Council
1100 North Street
Little Rock, AR 72201

USA: Arkansas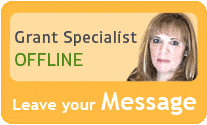 Our team of researchers and grant specialists review hundreds of funding resources daily to make sure GrantWatch.com provides members with the most up-to-date grants.
We have grants for: