Missouri Affordable Housing Assistance Program: Operating Assistance
Program to Missouri Affordable Housing Nonprofits
to Incentivize Donations Through Tax-Credits

Missouri Housing Development Commission

12/30/16 4:30 PM CST Receipt
Tax-credit reservations are available to Missouri nonprofit community-based organizations that provide affordable housing services in distressed communities. The tax-credits may be offered to corporations to incentivize donations for organizational support. Eligible types of donations include cash, services, equity, and property donations (include real estate).

The AHAP tax credit is a one-time credit that may be allocated to an eligible donor for up to 55 percent of the total value of an eligible donation. The credit is fully transferable and may be carried forward for a period of ten years. The credit may be applied dollar-for-dollar against liability for Missouri corporate income tax, individual income tax, franchise tax, financial institution tax, gross premium receipts tax, and gross receipts tax.

Operating Assistance credits are allocated to Donors who provide eligible donations to Agencies for general operating assistance. The Agency must specify the projected use of the donation with respect to its operating expenses and demonstrate both need for the donation and leverage with additional sources.

Qualified operating expenses include salaries, office supplies/equipment, office rent/mortgage payments, utilities, taxes, insurance, maintenance/repairs and professional services incurred by the Agency. Donations may be received from one or multiple donors.

Donors may apply the AHAP tax credit against:
-The corporation franchise tax in Chapter 174 RSMo;
-The State income tax in Chapter 143 RSMo;
-The annual tax on gross receipts of express companies in chapter 153 RSMo;
-The tax on banks determined under subdivisions (1) or (2) of subsection 2 of RSMo148.030;
-The tax on other financial institutions in Chapter 148 RSMo; or
-The annual tax on gross premium receipts of insurance companies in Chapter 148 RSMo.

Operating Assistance credits may be requested in one or both of two application rounds, with an opportunity to request an increased reservation at the end of the fiscal year. The total amount of Operating Assistance credits available for reservation annually is $1 million, with $3 million available in the second round.

Reservations may not exceed $100,000 per Agency annually and $50,000 per round unless approved by MHDC based upon demonstrated need and the ability to successfully satisfy reservation amounts and deadlines.

$300,000

Nonprofits may reserve up to $50,000 per round in tax credits, and up to $100,000 annually.

To be eligible, a Donor must be subject to Missouri tax from business activities performed in the state of Missouri. Employees of the non-profit who has been allocated AHAP tax credits are not eligible to make donations for AHAP credits. However, they are eligible to receive AHAP tax credits through the transfer process.

More specifically, a Donor must be classified as one of the following:

-A corporation filing Missouri Form 1120;
-A sole proprietorship filing Federal Form 1040 Schedule C and Missouri Form 1040;
-A farm operation filing Federal Form 1040 Schedule F and Missouri Form 1040;
-An individual reporting income from rental property or royalties on Federal Form 1040 Schedule E and filing Missouri Form 1040;
-A small business corporation (S-Corporation) filing Missouri Form 1120S;
-A partnership filing Missouri Form 1065;
-A bank, credit institution, savings and loan association, credit union, farmer's cooperative credit association, or building and loan association filing a Missouri financial institution tax return;
-An insurance company filing a Missouri Insurance Tax Return with the Division of Insurance;
-An individual partner in a partnership or shareholder in an S-Corporation; or
-A public or private foundation subject to Missouri tax. The foundation must certify that it is subject to the state income tax imposed by the provisions of chapter 143 RSMo because the unrelated business income of the foundation is subject to Missouri income tax.

In order to qualify for the AHAP credit, the donation must be made to a nonprofit community-based agency ("Agency") performing community services or economic development activities in the state of Missouri and classified as one of the following:

-An organization holding a ruling from the IRS that it is exempt from income taxation pursuant to provisions 501(c)3, 501(c)4, or 501(c)6 of the Internal Revenue Code;
-An organization incorporated in the state of Missouri as a not-for-profit corporation pursuant to the provisions of chapter 355 RSMo; or
-An organization that is designated as a community development corporation by the US government pursuant to the provisions of Title VII of the Economic Opportunity Act of 1964.

To receive donations eligible for Operating Assistance credits, the Agency must also be able to demonstrate that a significant part of its activities include affordable housing assistance activities or market-rate housing in distressed communities.

The deadline for the second round of applications is 4:30 PM, CST December 30, 2016.

To the extent there are Operating Assistance credits available after the completion of the second round, any Agency receiving and successfully utilizing a reservation of Operating Assistance credits in the first and/or second round may apply for an additional reservation using the Increase Request Form (AHAP-250).

Increase requests may be sent to MHDC after April 1, 2017 but no later than 4:30 PM, CST on May 1, 2017.

The deadline to receive donations for this increase allocation June 30, 2017. Any applications received after the deadline for any reason will be rejected and returned to the sender.

The Commission staff reserves the right to make all decisions for reservations granted, subject to the availability of tax credits and demonstrated need.

Round 2 Timeline:
-Reservation Round 2 Application Deadline: December 30, 2016
-Notice of Reservation: February 1, 2017 (approximately)
-Reservation Round 2 Donation Deadline: April 30, 2017
-Increase Request Deadline: April 28, 2017

Before starting your grant application, please review the funding source's website listed below for updates/changes/addendums/conferences/LOIs.
Gus Metz, Affordable Housing Credit Administrator
(816) 759-6878
gmetz@mhdc.com

Pamela Sanders, AHAP Specialist
(816) 759-6684
psanders@mhdc.com

Applications must be sent to:

Missouri Housing Development Commission
Attn: AHAP Department
920 Main Street, Suite 1400
Kansas City, MO 64105

USA: Missouri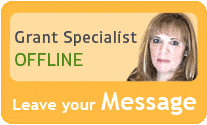 Our team of researchers and grant specialists review hundreds of funding resources daily to make sure GrantWatch.com provides members with the most up-to-date grants.
We have grants for: