NEA Big Read
Grants to USA Nonprofits, Agencies, IHEs, Schools,
and Libraries for Youth Literacy Programming

National Endowment for the Arts (NEA), Arts Midwest

01/26/17 4:00 PM CST

Request a Grant Writer
Grants ranging from $5,000 to $20,000 to USA and territories nonprofit organizations, government agencies, public libraries, IHEs, schools, and education agencies to provide youth with a unique, month-long reading experience. Organizations that are not a library must partner with a library to carry out the program.

NEA Big Read annually supports approximately 75 dynamic community reading programs, each designed around a single NEA Big Read selection. Organizations selected to participate in NEA Big Read receive a grant, access to online training resources and opportunities, digital resources, and promotional materials designed to support widespread community involvement.

The programs last approximately one month and include a kick-off event, often attended by high-profile community leaders and other local luminaries; major events devoted specifically to the book (e.g., panel discussions and author reading); events using the book as a point of departure (e.g., film screenings and theatrical readings); and book discussions in diverse locations involving a wide range of audiences.

Applicants must choose one of the 28 reading selections from the "Featured" section of the NEA Big Read catalog. Applicants that have received an NEA Big Read grant in the past must choose a different reading selection from their previous award.

View the NEA Big Read catalog here: http://www.neabigread.org/books.php

Approximately 75 organizations will be selected.

$5,000 - $20,000

Programming dates are September 1, 2017 through June 30, 2018. Recommended program length is approximately one month.

An applicant organization must:

-Be a 501(c) (3) nonprofit organization; a unit of state, local, or tribal government; or a tax-exempt public library located within the United States or its territories. Eligible applicants include organizations such as arts centers, arts councils, arts organizations, colleges and universities, community service organizations, environmental organizations, fairs and festivals, faith-based organizations, historical societies, housing authorities, humanities councils, libraries, literary centers, museums, school districts, theater companies, trade associations, and tribal governments. Check your IRS status.

-Partner with a library (if the applicant organization itself is not a library). University and college applicants must partner with a library that is not directly affiliated with their educational institution.
Choose one of the 28 available reading selections. Applicants that have received an NEA Big Read grant in the past must choose a different reading selection from their previous award.

-Obtain a DUNS (Dun and Bradstreet) number. Look up your DUNS number.

-Have and maintain an "active" SAM registration (System for Award Management; sam.gov) until the application process is complete, and if selected, throughout the programming dates of the award. This may include renewing your registration annually or more frequently if there are changes in the information. SAM registration is free. Contact your local Procurement Technical Assistance Center for free specialized help with the SAM.gov registration process.

-Be able to comply with the federal policies and legal requirements, statutes, and regulations in the Assurance of Compliance.

-Local education agencies, school districts, and state and regional education agencies are eligible. NEA Big Read does not fund individual elementary or secondary schools—charter, private, or public—directly. Schools may participate as partners in projects for which another eligible organization applies. If a single school also is a local education agency, as is the case with some charter schools, the school may apply with documentation that supports its status as a local education agency.

-An organization whose primary purpose is to channel resources (financial, human, or other) to an affiliated organization is not eligible to apply if the affiliated organization submits its own application. This prohibition applies even if each organization has its own 501(c)(3) status. For example, the "Friends of ABC Museum" may not also apply if the ABC Museum applies.

Funding is not available for:
-Overlapping project costs between federal awards, whether received directly from a federal agency or indirectly, such as through a state agency or other entity;
-Programs restricted to any organization's membership; programs must be promoted and available to the general public;
-Programs that are intended to be experienced solely online;
-Payment for facilities, purchase of capital equipment, or non-project related administrative expenses
-Fellowships or cash prizes;
-Entertainment costs, such as opening parties, receptions, or fundraisers.

The application deadline is Thursday, January 26, 2017, 4:00 PM CST.

Grants are cost shared and must be matched on a 1 to 1 basis with nonfederal funds such as staff salaries and wages, private grants, in-kind contributions, and earned revenues.

Program Guidelines: http://neabigread.org/guidelines.php

Before starting your grant application, please review the funding source's website listed below for updates/changes/addendums/conferences/LOIs.
Apply Online: http://bit.ly/NEABRapp1718

For program-related questions:

Joshua Feist, Program Director
612.238.8054

For assistance with the online application:

Dana Setterholm, Program Associate
612.238.8010
neabigread@artsmidwest.org

Arts Midwest
2908 Hennepin Avenue, Suite 200
Minneapolis, MN 55408

45.024

USA: Alabama; Alaska; Arizona; Arkansas; California; Colorado; Connecticut; Delaware; Florida; Georgia; Hawaii; Idaho; Illinois; Indiana; Iowa; Kansas; Kentucky; Louisiana; Maine; Maryland; Massachusetts; Michigan; Minnesota; Mississippi; Missouri; Montana; Nebraska; Nevada; New Hampshire; New Jersey; New Mexico; New York City; New York; North Carolina; North Dakota; Ohio; Oklahoma; Oregon; Pennsylvania; Rhode Island; South Carolina; South Dakota; Tennessee; Texas; Utah; Vermont; Virginia; Washington, DC; Washington; West Virginia; Wisconsin; Wyoming
USA Territories: American Samoa (USA) Guam (USA) Puerto Rico (USA) Virgin Islands (USA) Northern Mariana Islands (USA)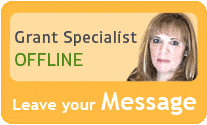 Libby is constantly in touch with grant program managers and reviews numerous publications to make sure that GrantWatch.com provides subscribers with the most up-to-date grant opportunities.
We have grants for:

Need help?
Hi, I would love to guide you through the site.
Please feel free to call or write.
Customer Sales & Support
(561) 249-4129