Media and Website/Digital Grants
Grants to Nebraska Nonprofits, Schools, and
Agencies for Humanities Media and Digital Projects
Agency Type:
Foundation / Corporation

Humanities Nebraska

06/15/17

Request a Grant Writer
Grants starting at $2,000 to Nebraska nonprofit organizations, educational institutions, and government agencies for humanities projects featuring a media or digital component. Applicants are encouraged to contact program staff prior to applying. Eligible media include film, radio, television, websites, and other digital media.

All projects must directly impact State residents and involve a humanities scholar. Applications must demonstrate that the humanities are central to the project.

The National Endowment for the Humanities has defined the humanities as including, but not limited to, history, literature, languages, jurisprudence, philosophy, comparative religion, archaeology, ethics, the social sciences when they employ humanistic perspectives, and the history, theory, and criticism of the arts.

All projects must include at least one humanities resource person or "humanist." Typically, the humanist is a college or university professor in a humanities discipline. If a non-academic humanist is chosen for a project, the applicant must provide sufficient background information on the individual to demonstrate that he or she will capably represent the humanities.

Grants are for more than $2,000.

Projects may begin October 1, 2017 or later.

Any nonprofit group is eligible to apply for grants, including schools, libraries, museums, civic groups, government agencies, service clubs, tribal organizations, professional associations, historical societies, educational institutions and community organizations.

For-profit entities and individuals are not eligible.

Not Funded:
-Individuals (must be a nonprofit organization)
-Advocacy or partisan objectives
-Direct action campaigns
-Operating costs, construction, or renovation
-Travel to professional meetings
-Profit-making projects
-Creative or performing arts, unless their primary role is to illustrate humanities issues
-Book publishing (Subvention)
-Alcoholic beverages, food or entertainment for audiences
-Scholarships and fellowships
-Occupational training
-Printing costs not related to public project
-Institutional planning and development
-Museum, school or library acquisitions
-Academic credit
-Research for solely scholarly purposes
-Universities, colleges or affiliated organizations for programs designed primarily for their students

Deadlines:
-January 15 for projects beginning May 1 or later
-June 15 for projects beginning October 1 or later

Grant applications must be submitted no later than the due date. If the due date falls on a weekend or holiday, the grant is due the next business day.

Grant applicants are strongly encouraged to consult with HN staff BEFORE completing an application.

Applications must include a resume of no more than two pages and a letter from the humanities scholar explaining his or her involvement in the project.

The grant applicant must provide at least half of the total project costs, either through cash or in-kind contributions. For major grants of more that $2,000, at least 10% of the match must be cash.

Grant Application Requirements:
http://humanitiesnebraska.org/grants/application-requirements-policies/

Before starting your grant application, please review the funding source's website listed below for updates/changes/addendums/conferences/LOIs.
Apply Online:
https://www.grantinterface.com/Common/LogOn.aspx?eqs=wG-r-jJPukYK_qlbnpHAYIXWfsTGTzx-7Ax2OnB30m01

Erika Hamilton, Director of Literary Programs
(402) 474-2131 ext. 104
erika@humanitiesnebraska.org

Kristi Hayek Carley, Program Manager
(402) 474.2131 ext. 108
kristi@humanitiesnebraska.org

Mary Yager, Associate Director
(402)474.2131 at ext. 103
mary@humanitiesnebraska.org

Humanities Nebraska
215 Centennial Mall South, Suite 330
Lincoln, NE 68508

P: 402-474-2131
F: 402-474-4852
info@humanitiesnebraska.org

USA: Nebraska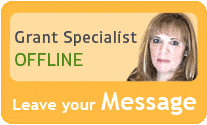 Libby is constantly in touch with grant program managers and reviews numerous publications to make sure that GrantWatch.com provides subscribers with the most up-to-date grant opportunities.
We have grants for:

Need help?
Hi, I would love to guide you through the site.
Please feel free to call or write.
Customer Sales & Support
(561) 249-4129