FY18 AIE Arts Curriculum Project
Grants to Arkansas Nonprofits, Schools, IHEs,
and Agencies to Promote Arts Education

Arkansas Arts Council, National Endowment for the Arts

01/27/17

Request a Grant Writer
Grants of up to $10,000 to Arkansas public schools, IHEs, nonprofit organizations, churches, government agencies, and hospitals to enhance the quality of arts education. Projects should further the goal of assuring that the arts are a part of basic school curricula. Projects should enhance current arts curricula or must assist in the goal of establishing on-going arts programming or curricula in schools and organizations.

Grant funds may be used for workshops, technical assistance, in-service training and other projects designed to increase skills in and awareness of arts in education. Activities may serve pre-K-12 students, adult and/or special constituents directly or indirectly.

Colleges, universities, arts centers, local arts councils, museums, public schools and other such entities are encouraged to apply and must demonstrate involvement with elementary or secondary schools.

Activities may include, but are not limited to:

-Hiring AIE roster artists, consultants or trainers to provide pre-service or in-service and staff development trainings for teachers, art educators, artists, parents or others interested in sequential arts education.

-Costs of planning, designing or implementing workshops, seminars, conferences or other events focusing on arts in education issues.

-Development of curriculum materials in arts education that are consistent with the Arkansas

-Department of Education's Content Standards/Frameworks.

-Design and implementation of advocacy programs to increase public awareness and support for arts education.

-Hiring AIE roster artists or consultants to advise on methods to incorporate the arts in comprehensive curriculum development and school programming, methods of student assessment, program evaluation, research or other efforts in arts education.

Up to $10,000

Activities may occur between July 1, 2017 and June 30, 2018.

A project may last from one day to one year.

An Arts Curriculum Project applicant must be a certified 501(c)(3) tax-exempt organization or be a federal, state or local government or governmental unit; a church or convention/association of churches; a hospital, hospital service organization or medical research affiliate; a public school or institution of higher learning.

Artists must be selected from the Arts in Education Artist Roster.

Select an artist from the Arts in Education Artist Roster: http://www.arkansasarts.org/Grants/Available-Grants/Arts-in-Education/Arts-in-Education-Artist-Roster/roster

Application Information: http://www.arkansasarts.org/Grants/Available-Grants/apply-for-a-grant

Program Guidelines: http://www.arkansasarts.org/Grants/Available-Grants/Arts-in-Education/Arts-Curriculum-Project/guidelines

A 1:1 cash match is required. Matching funds that are anticipated at the time of application must be received and obligated no later than June 30, 2018.

The source for matching funds cannot be other Arts Council funds, Arkansas Arts on Tour reimbursements, subsidies for artist fees through the Mid-America Arts Alliance or grants from the National Endowment for the Arts.

In-kind contributions may not be used as matching funds on applications or counted as matching funds on final reports. They may, however, be included in the application as evidence of the commitment of additional resources.

Before starting your grant application, please review the funding source's website listed below for updates/changes/addendums/conferences/LOIs.
Online Grant Portal: https://www.grantinterface.com/arkansasheritage/Common/LogOn.aspx

Cynthia Haas, AIE Program Manager
501-324-9769
cynthia@arkansasheritage.org

Arkansas Arts Council
1100 North Street
Little Rock, AR 72201

USA: Arkansas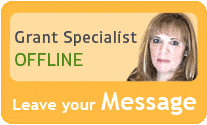 Libby is constantly in touch with grant program managers and reviews numerous publications to make sure that GrantWatch.com provides subscribers with the most up-to-date grant opportunities.
We have grants for:

Need help?
Hi, I would love to guide you through the site.
Please feel free to call or write.
Customer Sales & Support
(561) 249-4129