Curtis H. Sykes Memorial Grant Program
Grants to Arkansas Nonprofits for the
Preservation of African American History

Arkansas State Archives - Black History Commission of Arkansas (BHCA)

06/03/17

07/02/17 4:00 PM Delivery; or Postmarked by Date;

Request a Grant Writer
Grants of up to $3,500 to Arkansas nonprofit organizations for preservation, outreach, and interpretation projects related to African American history. A grants workshop will be held on June 3. Examples of eligible projects include exhibits, historical research, publications, workshops, documentaries, interviews for oral history, and cemetery preservation and documentation.

The goals of the Curtis H. Sykes Memorial Grant Program support the mission of the Black History Commission of Arkansas and include:

-Collecting materials bearing on the history of black Arkansans from the earliest times;

-Encouraging historical work and research in the background of black Arkansans to help the young citizens of the state and all others appreciate their heritage;

-Assisting with the performance of work in relation to the history of black Arkansans;

-Making available programs and projects on the history and heritage of African Americans.

Up to $3,500

Grant contracts will establish a project completion date, which generally will be one (1) year from the date of the award.

Applicant groups and organizations must be formed for nonprofit or not-for-profit purposes. Organizations do not necessarily have to hold 501(c)3 status to meet eligibility requirements.

The following activities are not eligible for funding from the Curtis H. Sykes Memorial Grant Program:
-Projects that exceed $3,500 in grant funds
-Regular courses offered for credit, or associated costs (e.g., textbooks, tuition)
-For-profit projects or events
-State agencies or support groups of state agencies
-Projects, events, and purchases occurring outside the established grant cycle
-Operational expenses (i.e., salaries, rent, utilities, storage)
-Equipment (e.g., computers, cameras, digital recorders, furniture) – unless applicant can demonstrate that such equipment will be utilized in an ongoing or permanent basis for the same or closely-related purpose/s of the grant
-Purchase of property or real estate
-Construction, preservation, or renovation of structures
-Contributions or donations to individuals (i.e., pass through funds)

Individuals who are considering applying for a grant from the Curtis H. Sykes Memorial grant program are strongly encouraged to attend one of the quarterly grant workshops sponsored by the Black History Commission of Arkansas and the Arkansas State Archives.

All workshops are held at the Arkansas State Archives, One Capitol Mall, Little Rock, and registration is required in advance.

To register for an upcoming workshop, please contact Tatyana Oyinloye (see contact details below).

The next available workshop is scheduled for June 3, 2017.

The deadlines for the grant application cycles are:
-January 2
-April 2
-July 2
-October 2

Applications must be postmarked by the deadline or delivered to the Arkansas History Commission office by 4:00 PM on the day of the deadline. If the deadline falls on a weekend or holiday, applications must be postmarked or delivered by 4:00 PM on the following workday.

The next application deadline is July 2, 2017, 4:00 PM.

Applicants are advised not to schedule potential grant-funded activities earlier than 90 days from the grant request submission deadline in order to allow sufficient time for publicizing your program (if a favorable decision is reached), or for you to find alternate sources of funding if the request is not approved.

Before starting your grant application, please review the funding source's website listed below for updates/changes/addendums/conferences/LOIs.
Tatyana Oyinloye, African American History Program Coordinator
501-682-6892
tatyana.oyinloye@arkansas.gov

Arkansas State Archives
One Capitol Mall
Little Rock, Arkansas 72201

501.682.6900
state.archives@arkansas.gov

USA: Arkansas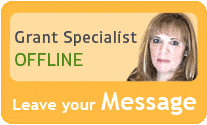 Libby is constantly in touch with grant program managers and reviews numerous publications to make sure that GrantWatch.com provides subscribers with the most up-to-date grant opportunities.
We have grants for:

Need help?
Hi, I would love to guide you through the site.
Please feel free to call or write.
Customer Sales & Support
(561) 249-4129