RAMP Major and Regular Grants
Grants to Weber County, Colorado Nonprofits and
Local Governments for Recreational Facilities Projects

Weber County Commission - RAMP Tax Advisory Board

01/13/17 5:00 PM

Request a Grant Writer
Grants to Weber County, Colorado nonprofit organizations and municipal governments to enhance existing or develop new recreational facilities. Examples of eligible projects include recreational and arts facilities, museums, and parks. Projects should improve the quality of life for local residents and enhance economic vitality.

RAMP funds have been used to fund such projects as:
-Playing Fields
-Walking, biking, equestrian and cross-country trails
-Neighborhood parks and pathways
-Swimming pools and aquatic centers
-Community recreation centers
-Multi-cultural and arts festivals
-Dance, theatre and music activities and performances
-Literary outreach programs
-Publicly owned tennis, basketball and skating facilities

Funds for qualifying city and county entities and nonprofit organizations operating publicly owned facilities within Weber County will be made available under Major Projects on the basis of a formal application.

Criteria for Funding:

-All funded facilities must be physically located in Weber County.

-Preference will be given to collaborative projects, and other projects that are funded in part by the applying entities.

-On the basis of the grant, the applying entities are encouraged to raise additional moneys specifically for the funded project.

-Applying entities must provide for perpetual maintenance and operating funding for all facilities for which funding is requested.

-All funded projects must be made available for use to all Weber County residents.

-Reasonable non-discriminatory user fees may be charged for the use of the facilities.

-The total amount of grant money must be spent on the funded project and must be used within Weber County.

-Major Grants: $200,000 or greater
-Regular Grants: $2,001 - $199,999

Multiple year grants may be awarded provided they are within the RAMP Tax authorization period.

In order to qualify for funding, an applicant must be a Weber County or a city entity or a nonprofit organization operating a publicly owned facility within Weber County.

The organization must have been registered in Weber County for three years or more.

Weber County and city, state and federal entities are deemed to have met all public eligibility requirements by the mere fact of their being governmental entities.

The nonprofit organization's mission must fall within one of the four RAMP categories.

The nonprofit organization must be a "resident" of Weber County and have met all eligibility requirements throughout the preceding three years. "Resident" here means having a staffed year-round office or be an organization that meets regularly in pursuit of its nonprofit goals and is run by a duly elected board of directors made up predominantly of Weber County residents.

If it is an organization or program affiliated with a university, college, or educational institution, it must serve predominantly the community as opposed to students and faculty; and 2) it must receive less than fifty percent of its support from the university, college or educational institution.

The filing deadline for Major and Regular grants is January 13, 2017 at 5:00 PM.

Funding Criteria: http://www.webercountyutah.gov/ramp/funding.php

Application Forms: http://www.webercountyutah.gov/ramp/applications.php

Before starting your grant application, please review the funding source's website listed below for updates/changes/addendums/conferences/LOIs.
Holin Wilbanks
801-513-4203
hwilbanks@co.weber.ut.us

Shelly Halacy
801-399-8406
shalacy@co.weber.ut.us

RAMP Tax Advisory Board
Weber County Commission
2380 Washington Blvd., Suite 360
Ogden, Utah 84401

Weber County nonprofit organizations and local government agencies may apply.

USA: Utah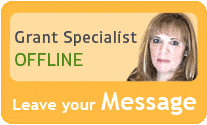 Libby is constantly in touch with grant program managers and reviews numerous publications to make sure that GrantWatch.com provides subscribers with the most up-to-date grant opportunities.
We have grants for:

Need help?
Hi, I would love to guide you through the site.
Please feel free to call or write.
Customer Sales & Support
(561) 249-4129