Transportation Alternatives Program (TAP)
Grants to North Dakota Government Agencies to
Promote Bicycle and Pedestrian Transportation

North Dakota Department of Transportation (NDDOT)

12/30/16 Receipt

Request a Grant Writer
Grants to North Dakota government agencies to improve the access to and safety of alternative modes of transportation, including bicycling and walking. Please note that applicants in the Bismarck, Fargo, and Grand Forks metropolitan areas must adhere to the early submission dates of December 5 and 7.

Types of Projects:

1) Bicycle and Pedestrian Projects:

-The construction of on-street and off-street bicycle and pedestrian facilities
-The construction of Safe Routes to School projects
-The construction of projects for non-drivers, including children, older adults, and individuals with disabilities
-Conversion and use of abandoned railroad corridors for trails for pedestrians, bicyclists, or other non-motorized transportation users
-Traffic calming and speed reduction improvements
-Pedestrian and bicycle crossing improvements
-Secure bicycle parking facilities
-Traffic diversion improvements in the vicinity of schools

2) Scenic and Environmental Projects:

-Turnouts, overlooks, and viewing areas
-Vegetation management practices in transportation rights-of-way
-Archaeological activities relating to impacts from implementation of a transportation project
-Streetscape improvements and corridor landscaping
-Establishing living snow-fences
-Control and removal of outdoor advertising
-Environmental mitigation to address water pollution due to highway runoff or reduce vehicle-caused wildlife mortality while maintaining habitat connectivity

3) Historic Projects:

Historic preservation and rehabilitation of operating historic transportation facilities.

Project Selection Criteria:
-Benefit to the community, region and/or state
-Benefits provided to the existing transportation system
-Does the project provide a high impact or benefit as compared to the other projects?
-Is the proposed project the appropriate solution for the identified problem, need or opportunity?
-Has the applicant demonstrated support of other local governmental agencies and/or nonprofit organizations, and/or the general public?
-Urgency - Is the project part of another project?
-Is the project part of an identified plan?
-Does the project benefit a large segment of the population or a "transportation disadvantaged" segment such as children, elderly, low income, or disabled?
-Use of a Youth Conservation Service or Job Corps in project construction.
-Potential of proposal to reduce child injuries and fatalities - addresses safety concerns
-Potential of proposal to create a safer walking and bicycling environment
-Potential of proposal to encourage walking and bicycling for non-drivers, including children, older adults, and individuals with disabilities
-Reduces traffic, fuel consumption, and air pollution in the vicinity of schools
-Identification of current and potential safe walking and bicycling routes to schools

The TA funds for FY 2018 are estimated to be $810,457 for Urban projects (cities over 5,000 population) and $597,391 for Rural projects (cities under 5,000 population and all counties).

-Urban Projects: Up to $290,000
-Rural Projects: Up to $200,000

This application is for projects for federal fiscal year 2018 (FY 2018) (October 1, 2017 - September 30, 2018). Projects must be ready for construction during the 2018 construction season.

TA federal funds will be lost if not authorized by the Federal Highway Administration (FHWA) before September 30, 2018. Therefore, all final plans and bid documents must be submitted to the NDDOT no later than August 15, 2018. If you do not meet this date, your award of funds will be rescinded.

Eligible Project Applicants:
-City and County governments
-Transit agencies
-Natural resource or public land agencies
-School districts, local education agencies, or schools
-Tribal governments
-Any other local or regional governmental entity with responsibility for or oversight of transportation or recreational trails.

Nonprofit Organizations must partner with an eligible project applicant.

Project applications must be submitted to the NDDOT through one of the following entities:
-A Board of County Commissioners for cities under 5,000 population
-A city over 5,000 population
-Bureau of Indian Affairs
-Transit Agencies
-Federal and State Agencies

All other eligible applicants including school districts and park districts need to partner with their respective city over 5,000 population or with their respective Board of County Commissioners if in a City under 5,000 population. All projects within the jurisdiction of a Metropolitan Planning Organization (MPO) need to be submitted to the MPO by their respective deadline for MPO approval and submittal to the NDDOT.

Urban Projects includes all projects within the corporate boundaries of the following cities: Bismarck, Devils Lake, Dickinson, Fargo, Grand Forks, Jamestown, Mandan, Minot, Valley City, Wahpeton, West Fargo, and Williston.

Rural Projects includes all other cities and all counties.

Items not eligible for funding are preliminary and construction engineering, environmental impact mitigation, right of way acquisition, utilities, and construction items determined to be not eligible for federal aid. These costs are a 100% sponsor responsibility.

Project Selection Criteria: https://www.dot.nd.gov/divisions/localgov/TA.htm#criteria

Funding Information: https://www.dot.nd.gov/divisions/localgov/TA.htm#funding

Application Instructions: https://www.dot.nd.gov/divisions/localgov/TA.htm#how-to-apply

Additional Resources: https://www.dot.nd.gov/divisions/localgov/TA.htm#resources

The amount of funding a project receives will be determined from the cost estimate included with the project application. Only the contract construction cost of your project is eligible for funding. These costs will be funded with federal aid to a maximum of 80%. The project sponsor must provide the match of 20%.

Projects in or near Grand Forks, Fargo/West Fargo, and Bismarck/Mandan/Lincoln metro areas must be submitted to the local MPO, with the MPO making submittal to NDDOT.

Please note the following MPO submittal dates
-Bismarck – Mandan MPO: December 5, 2016
-Fargo – Moorhead Metropolitan Council of Governments: December 5, 2016
-Grand Forks – East Grand Forks MPO: December 7, 2016

The general application deadline is December 30, 2016.

Before starting your grant application, please review the funding source's website listed below for updates/changes/addendums/conferences/LOIs.
Pam Wenger, TA Program Manager
P: 701-328-4787
F: 701-328- 0310
TTY 1-800-366-6888
pwenger@nd.gov

Submit applications to:

Pam Wenger, TA Program Manager
Local Government Division
North Dakota Department of Transportation
608 East Boulevard Avenue
Bismarck, ND 58505-0700

USA: North Dakota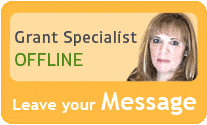 Libby is constantly in touch with grant program managers and reviews numerous publications to make sure that GrantWatch.com provides subscribers with the most up-to-date grant opportunities.
We have grants for:

Need help?
Hi, I would love to guide you through the site.
Please feel free to call or write.
Customer Sales & Support
(561) 249-4129