Program Grants
Grants to McLennan County, Texas Nonprofits
for Arts, Youth, Health, and Social Services
Agency Type:
Foundation / Corporation

Waco Foundation

12/01/16 5:00 PM CT

Grants to McLennan County, Texas nonprofit organizations to benefit the local community through activities in areas such as arts, youth services, social services, and health. Applicants are strongly encouraged to contact program staff prior to applying. Funding is available for both programmatic and operating support.

Consideration is given to a number of issues, including:
-The capability of the agency and its personnel to achieve expected results
-The adequacy and professionalism of the budget
-The financial sustainability of the project and organization
-Demonstrated collaboration with and/or support of agencies involved in similar projects.
-The award sizes differ according to the type of support being requested, dollars available and the perceived appropriateness of the project.

The Foundation aspires to facilitate efforts that do the following:

1) Help people leave poverty permanently. Priority will be given supporting to the most focused, cost-effective methods of:

-Significantly reducing teen pregnancy
-Significantly increasing graduation rates from high school, technical school, community college and college

2) Supporting valuable projects that are:

-Interesting, unique and energizing; and which seek to make Waco a vibrant, inclusive and attractive community
-Considered to be critical components and high priorities of the entire community

3) Increasing the capacity of McLennan County's nonprofit sector and the ability of the community-at-large, to address challenges:

-Strengthening nonprofit sustainability
-Helping local organizations collaborate
-Increasing leadership capacity and pathways

4) Funding organizations which provide support and service to the region's most vulnerable residents – people in poverty, people with disabilities, the elderly, children and youth (through Immediate Impact Grants)

The Foundation also may engage in activities that create general awareness about problems that pose significant challenges to the community but are not receiving the community's focus or attention.

As the community foundation for McLennan County, Waco Foundation awards grants to a full spectrum of 501(c)(3) tax-exempt, McLennan County-based nonprofit organizations, from social service and the arts, to health and youth services, based upon worthy community efforts and the greatest community need.

Waco Foundation typically will not make grants for:
-Tax supported entities (i.e. cities, schools)*;
-Maintenance expenses or maintenance issues created due to deferred maintenance;
-Medical or scholarly research;
-Membership fees;
-Local, state or national fundraising activities (e.g., annual fund drives, benefit tickets, event sponsoring and telephone solicitations);
-Religious activities or programs that serve, or appear to serve specific religious groups or denominations. (However, projects that will serve a broad segment of the population will be considered on the same basis as proposals from other agencies);
-Deficit budget expenses or retroactive funding for current projects, programs or equipment;
-Debt reduction;
-Individuals, except through educational scholarships;
-Political lobbying or legislative activities; and,
-The use of and payment for services of a fiscal agent.

*Grants awarded will usually fall under the Immediate Impact Grants for Taxing Entities designation or be projects the Foundation funds based on the applicant's ability to demonstrate that it is a community priority with broad based community support.

The Foundation considers the following to be low giving priorities:
-Annual operating expenses of established agencies including debt retirement, deficit financing, reducing operating deficits or replenishing resources used to pay for such purposes;
-Start-up funding for new organizations;
-Publications, videos, etc.;
-Historic preservation; and
-Organizations located outside the Waco/McLennan County area even though their project may benefit local residents and communities.

The Foundation hopes to avoid the following through grantmaking:
-Helping to create an organization or program that will fail without the Foundation's continued support;
-Providing funding for a project that is primarily dependent on the work of one individual;
-Being a regular funder for taxing entities. The Foundation will work in taxing entities in rare cases and exclusively at the initiative of the Board, in those instances where a taxing entity is the best option to implement a charitable program or service. Taxing entities may be eligible for support under the Immediate Impact Grants program.

Applicants are strongly encouraged to review the grant guidelines, including the Organizational Readiness Checklist, and contact the Director of Grants & Capacity Building to discuss their project before proceeding.

The first step in applying for a program/operating support grant, is to submit an electronic Letter of Inquiry (LOI). The LOI provides the Foundation with an overview of your funding request. If the Board determines that your project falls within the funding guidelines and priorities, you will be invited to submit a full grant proposal. A copy of those questions will be provided to you at that time.

The LOI and its required attachments must be submitted electronically to the Director of Grants & Capacity Building. Paper applications will not be accepted

It should be noted than an applicant's submission date will determine the time-frame in which they can expect to receive a response. Response times are largely are determined by Board meeting dates (the board meets 6 times per year) and the type of funding being requested. The dates listed below reflect response times for Immediate Impact Grants and Small Capital Grants. Applicants submitting a Letter of Inquiry should add a minimum of 2 months wait time to their schedule.

Submissions are due by 5:00 PM CT on the following dates:

-April 1 for review by June 1
-June 1 for review by August 1
-September 1 for review by November 30
-December 1 for review by January 31
-January 9 for review by April 1

The next application deadline is December 1, 2016 for review by January 31, 2017.

Please note that all grants are awarded on a reimbursement basis only, upfront dollars are not provided.

Guidelines and Eligibility: https://wacofoundation.org/Nonprofits/Grants.aspx

Program Grant Application Instructions: https://wacofoundation.org/Nonprofits/Grants/ProgramGrants.aspx

Before starting your grant application, please review the funding source's website listed below for updates/changes/addendums/conferences/LOIs.
Nicole Wynter, Director of Grants & Capacity Building
nwynter@wacofoundation.org

Waco Foundation
1227 N. Valley Mills Drive, Suite 235
Waco, TX 76710

P: 254-754-3404
F: 254-753-2887

Organizations must be located in and provide services directly to Waco and McLennan County.

http://wacofoundation.org/Portals/0/Uploads/Documents/Public/Capacity%20Building/Grantmaking%20revised%202014/2014-%20Organizational%20Readiness%20Checklist.docx
https://www.wacofoundation.org/Portals/0/Uploads/Documents/LOI%20Application%20-%20Project%20and%20Operating%20Support-2.docx

USA: Texas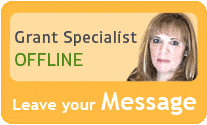 Libby is constantly in touch with grant program managers and reviews numerous publications to make sure that GrantWatch.com provides subscribers with the most up-to-date grant opportunities.
We have grants for:

Need help?
Hi, I would love to guide you through the site.
Please feel free to call or write.
Customer Sales & Support
(561) 249-4129