Fund for Chattanooga Grant
Grants to Hamilton County, Tennessee Nonprofits
for Assistance to Disadvantaged Populations
Agency Type:
Foundation / Corporation

Community Foundation of Greater Chattanooga - Fund for Chattanooga

01/13/17

01/27/17 12:00 PM

Request a Grant Writer
Grants of up to $20,000 to Hamilton County, Tennessee nonprofit organizations for innovative programs or capital support that will benefit local residents. Letters of Intent are due January 13, 2017. Priority funding is intended for initiatives that will assist disadvantaged populations.

Priority Initiatives:

- Health Behaviors/Healthy Environments
- Basic Human Needs/Social Services
- Neighborhood Revitalization
- The Needs of Immigrant Populations
- Early Childhood Development Birth through Grade 3
- Improved College Access
- Public Education

Funding is intended for either Program Development or Capital Expenditures.

1. Program Development

- The Community Foundation seeks to meet the needs of people in Hamilton County by supporting the work and ideas of area nonprofits.
- Proposed programs are limited to a maximum request of $20,000, and should be based on a documented community need and have clearly articulated targeted outcomes, implementation plans, and evaluation plans.
- Pilot or demonstration programs intended to test and evaluate a model which, if successful, could be replicated by other community agencies (must include strong evaluation plan)
- Expansion programs (must include a description of the new target population for whom the program will be enhanced)
- Existing programs, which are not ready for expansion, are eligible to apply for supportive grant funding; however, low priority is given to these requests, and there must be well documented and strong sustainability and evaluation plans

2. Capital Expenditures

- The Foundation provides an opportunity for area nonprofit organizations to apply for grants in support of capital needs.
- Proposed capital projects are limited to a maximum request of $20,000, and should directly further the mission of the organization and augment the ability of the organization to provide its programmatic services.
- Renovate an existing facility
- Build a playground (request should not exceed 10% of the playground cost or Community Foundation established funding limitation)
- Purchase equipment (including furnishings and computer equipment)
- Purchase an existing facility or construct a new facility or an addition to a current facility (low priority is given to requests for facility purchase, new construction, or new additions)

Priority will be given to requests that fall within a priority area and meet one or more of the following objectives:

- Serve disadvantaged populations
- Serve a broad segment of the Hamilton County community
- Assist those whose needs are not adequately met by existing services
- Provide opportunities for employment
- Promote cooperation among organizations and are developed in consultation with other organizations and planning groups without duplicating services
- Enhance or improve the ability of an organization to be effective and self-sufficient
- Innovative or creative programmatic enterprises
- Generate matching funds and in-kind donations from other sources
- Enhance or improve the ability of an organization to sustain a project or program either through the generation of new funding sources, expansion of existing funding sources, or through collaboration or partnership with other organizations

The maximum request is $20,000.

Multi-year grants are given lower priority.

The applicant must have tax-exempt status under Section 501(c)(3) of the Internal Revenue Service (IRS) code. In addition, an organization must not be substantially involved in political or lobbying activities. The Foundation will consider applications from faith-based organizations for programs or projects that address non-sectarian needs or issues, serve a diverse group of people not restricted due to religious affiliation, and do not require devotion to a particular set of beliefs to receive services.

The Community Foundation is able to consider only one application per Funding Area (Program Development or Capital Expenditures) from the same organization per calendar year.

All organizations applying for Foundation funds must be able to demonstrate the following organizational characteristics:

- Staff capacity
- Sound fiscal policy and responsible financial management
- An elected, engaged Board of Directors which fairly reflects the organization's constituencies and has the ability and policymaking authority to complete the proposed project
- Capacity to conduct program evaluation
- Collaboration and cooperation with other organizations
- Understanding of and ability to describe the relationship between the proposed project and other services, and service providers, within the community
- A base of community and financial support

The Community Foundation gives low priority to requests from or for:

- Replacement of government funding
- Organizations that have ready access to other sources of financial support
- Public agencies for mandated services
- Multi-year grants for projects
- Duplication of services already provided by other organizations within the same geographic area
- Federated fund drives

The Community Foundation does not fund:

- General Operating support for organizations
- Projects of religious nature which require devotion to a particular set of beliefs to receive services
- Private schools, unless the school serves a unique population
- Private non-operating Foundations
- Organizations where person(s) are excluded from employment, volunteer participation, or agency services, because of age, gender, race, national origin, religious beliefs and background, physical abilities, disability, sexual orientation, economic circumstances, and any other characteristic protected by law. Exceptions may be made for religious organizations who can demonstrate bona fide occupational qualifications based on religious belief for employment and volunteer participation
- Endowment campaigns
- Needs assessments
- Comprehensive program evaluations
- Conference expenses, memberships, tickets to events, informational visits by experts or recognized speakers
- State, regional or national organizations, except for local programs
- Political candidates or organizations
- Veteran or fraternal organizations
- Advertising or telephone solicitations
- Feasibility studies for capital campaigns
- Fundraising expenses and activities or staff positions related to development or fundraising
- 15 passenger vans

Prior to submitting an application, potential applicants are required to submit the letter of intent form and receive written approval from the Foundation to continue the application process.

LOIs are due January 13, 2017 by 12:00 PM.

Priority funding is intended for initiatives that generate matching funds.

Before starting your grant application, please review the funding source's website listed below for updates/changes/addendums/conferences/LOIs.
Rebecca Suttles, Director of Scholarships
rsuttles@cfgc.org

Robin Posey, Director of Programs
rposey@cfgc.org

1270 Market St.
Chattanooga, TN 37402
P: (423)-265-0586
F: (423)-265-0587

Organizations that provide services in Hamilton County or primarily serve Hamilton County residents are eligible.

USA: Tennessee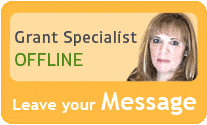 Libby is constantly in touch with grant program managers and reviews numerous publications to make sure that GrantWatch.com provides subscribers with the most up-to-date grant opportunities.
We have grants for:

Need help?
Hi, I would love to guide you through the site.
Please feel free to call or write.
Customer Sales & Support
(561) 249-4129