Hyde Family Foundations Grant
Grants to Memphis Area, Tennessee Nonprofits
for Education, Culture, and Community Vitality
Agency Type:
Foundation / Corporation

Hyde Family Foundations

12/01/16

Request a Grant Writer
Grants to Memphis Area, Tennessee nonprofit organizations to create positive impacts in the areas of education, arts, culture, civic life, and community vitality. The Foundation seeks proposals for high-impact programs that make a tangible difference in one of the following objective areas:

1) Transforming Education

The Foundation is pursuing game-changing reform in K-12 education in order to close the achievement and opportunity gaps for the city's children. To improve educational opportunities for all children in Memphis, the Foundation seeks proposals that focus on supporting three key ingredients vital to this work: schools, people and advocacy.

Schools: The Foundation supports efforts that aim to expand the number of high-quality educational options available to students and their families. The Foundation believes truly successful schools have shared characteristics including high expectations for kids and adults, strong leadership, academic rigor and clear benchmarks for student performance. The Foundations do not limit themselves to any single type of school or curriculum, thus, the Foundation is open to all efforts that apply proven, successful models that afford kids the opportunity to excel in today's world.

People: The Hyde Family Foundations are committed to supporting systemic initiatives that attract, develop and retain the very best talent in the field of education with priority placed on school leaders and teachers. The Foundation will accept proposals that focus on developing human capital, as it is a fundamental building block for the success of the education system.

Advocacy: The Foundations support efforts to empower citizens as they strive to place education at the top of the civic-priority list. The Foundation will support programs and initiatives that advocate for public policies that expand educational options for families, empower strong leadership, enable school-based decision-making and ensure that the state's graduation requirements are aligned to college and workforce readiness.

Applications for projects involving Shelby County Schools MUST include a letter of support from the Superintendent.

2) Positioning Authentic Assets

Memphis is rich with distinct cultural, historical, physical and human assets unique to the city. The Foundation desires to work with innovative community partners to strengthen and showcase Memphis' authentic assets in the areas of Arts and Culture and Civic Growth and Leadership.

Arts and Culture: The Foundation seeks proposals that strive to strengthen and promote the existing wealth of unique and quality artistic and cultural assets in the city. The Foundations support the development of cultural institutions that are the cornerstones of Memphis' rich heritage and future growth.

Civic Growth and Leadership: The Foundation believes that top-tier talent is key to the successful growth of the city. The Foundation therefore supports initiatives that develop, attract and retain the next generation of leaders. The Foundation also invests in catalytic, city-building initiatives that will propel Memphis into the future and position the city for the knowledge-based economy of the 21st century.

3) Livable Communities:

The Hyde Family Foundations seek proposals that align with three major impact levers: (1) a strong urban core, (2) connected people, and (3) thriving neighborhoods.

A Strong Urban Core: The Foundation seeks proposals for activities that result in an increased number of citizens living, working, and attending school in the urban core.

Connected People: Grants fund activities that implement master and operating plans in world-class parks; advance city-wide park advocacy and planning; build the capacity of community garden programs; expand trail and bike facilities; improve sidewalks and streetscapes; and strengthen transit infrastructure and service delivery. Desired outcomes include more people enjoying parks and accessing community gardens, increased walking and biking, and greater utilization of transit in the city.

Thriving Neighborhoods: Grants are dedicated to activities that support neighborhood-based planning and capacity-building; educate citizens on best practices in city-building; and implement projects that are driven by community priorities. Outcomes sought by the Foundations include more civically active and engaged citizens, increased citizen knowledge and skills for empowered change, and improved neighborhood livability and quality of life.

Multi-year requests may be considered.

Most of the Foundation's grantmaking is initiative-driven in nature, but requests will be accepted from 501(c)(3) organizations that serve Memphis or influence policy change at the statewide level.

The Foundation does not accept requests from political organizations or individuals.

Application Instructions: http://www.hydefoundation.org/grant-information/grant-application-process/how_to_apply

Application Deadlines: http://www.hydefoundation.org/grant-information/grant-application-process/deadlines

Paper Application Instructions: http://www.hydefoundation.org/grant-information/grant-application-process/paper_applications

FAQ: http://www.hydefoundation.org/grant-information/faq

Application deadlines are March 1, June 1, September 1, and December 1. If the application due date falls on a weekend or holiday, applications will be accepted thru the end of the next business day.

The next application deadline is December 1, 2016.

You will be notified promptly when your application is received, and you will be updated on the status of your application and the likely notification date within six to eight weeks of submission.

Before starting your grant application, please review the funding source's website listed below for updates/changes/addendums/conferences/LOIs.
Apply Online: http://www.hydefoundation.org/grant-information/grant-application-process/apply_for_a_grant

Lauren Jenkins
(901) 685-3400
ljenkins@hydefoundation.org

The Alliance for Nonprofit Excellence
606 S. Mendenhall, Suite 108
Memphis, TN 38117

Grants are made to organizations in the Memphis area.

http://www.sitemason.com/files/icnYd2/Grant%20Application%20Authorization%20Form.pdf
http://www.hydefoundation.org/grant-information/grant-application-process/sm_files/2014%20Application%20Coversheet.pdf

USA: Tennessee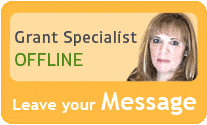 Libby is constantly in touch with grant program managers and reviews numerous publications to make sure that GrantWatch.com provides subscribers with the most up-to-date grant opportunities.
We have grants for:

Need help?
Hi, I would love to guide you through the site.
Please feel free to call or write.
Customer Sales & Support
(561) 249-4129