Site Development Grant (SDG)
Grants to Tennessee Government Agencies for
Economic Development Projects in Rural Areas

Tennessee Department of Economic and Community Development (TNECD)

11/10/17

12/01/17 4:30 PM CST
Grants to Tennessee government agencies in rural areas to move economic development projects to shovel-ready status. Applicants requesting large-scale, high-impact grants must request approval by September 29. All applicants must submit a Letter of Intent by November 10.

Eligible Activities:

Construction Activities: Access roadways, acceleration/deceleration/turn lanes, traffic signalization, rail lines/signalization/switching, utility line construction/relocation including electricity, water, sewer, gas and telecommunications

Property-Related Activities: Purchase of property, right-of-way, easements, legal fees, tree/vegetation clearing, grubbing, grading, drainage improvements, detention/retention ponds, due diligence studies

Projects will be scored in the following categories in order to determine short-listed projects:
-Public Benefit/Impact
-Performance Measures
-Leveraged Resources
-Implementation

High-Impact Projects:

As a result of increased funding from the legislature for the Rural Economic Opportunity Act of 2017, TNECD has up to $10 million available for the Site Development Grant (SDG) program. This will allow TNECD to fund some SDGs for high impact projects at higher amounts. TNECD High-Impact SDG awards will help attract high-investment, catalytic projects to the State of Tennessee.

Historically, the Site Development Grant Program has capped each award maximum to $500,000. Beginning this year, TNECD is piloting a limited number of grants greater than $500,000 but no more than $1 million.

The intent of these larger grant requests is to fund the mitigation of a substantial site deficiency (e.g. a lack of utility service, roadway extension, site grading, etc.) rather than a multi-faceted site improvement plan. Applicant sites should offer unique characteristics to prospective industry. If and when improved, sites will be one of, if not the most, competitive industrial properties in their region. Most importantly, these sites should not require additional state or federal-funding prior to engaging an active prospect once the SDG has been completed.

In order to be eligible to apply for a grant in excess of $500,000, applicants must be pre-approved by TNECD.

Changes for 2018 Applications

High Impact Grants:
-Would be considered to address a final significant deficiency which, if overcome, would greatly increase the marketability of the site.
-Preference would be given to sites that are capable of accommodating high-impact projects with large capital investments.
-Applicants must submit a pre-submittal form and meet with TNECD, prior to application due date for approval to submit for a larger amount.

Due Diligence Grants:
-Site must be under option for a minimum of three years prior to grant being awarded.
-Funding for site due diligence may not be awarded if there are other problems with the site that cause concern for development.
-Though TNECD prefers that the options be secured at no charge, if option costs are necessary, they can be used as local match.

Rehabilitation of publicly-owned industrial buildings:
-Would waive certification requirement if funded.
-Reduce minimum acreage requirement for Tier 3 and Tier 4 Counties to 10 acres
-Would waive certification requirement if funded.

Property Purchase Additions:
-Expansion of a business or industrial park adjacent to an area that has been certified.
-Purchasing of neighboring (adjacent) property in cases where the demolition of structures would make the site more marketable; structures must be vacant or vacated voluntarily to prevent displacement of residents.

Brownfield Remediation:
-Application must be accompanied by an industrial clean-up plan approved by TDEC Division of Remediation.
-ECD reserves the right to only fund a limited number of remediation applications.
-Properties must still meet normal eligibility requirements for the Site Development Grant Program.

$10,000,000

-Maximum grant amount: $500,000
-Maximum grant amount for High Impact Grants: $1,000,000
-Maximum grant amount for Due Diligence Studies: $100,000

Projects must be completed in 18 months.

Eligible Applicants:
-Applicant must be a governmental entity (City, County, Industrial Development Board)
-One application per governmental entity may be submitted
-One application per site may be submitted
-Site must be publicly-owned at the time of application, unless the grant request is to purchase the property or for Due Diligence Studies
-County where site is located must meet all ThreeStar annual requirements.
-Sites must have gone through at a minimum the site visit by Austin Consulting (Foote) for the Select TN certification program, the site visit and evaluation by Austin Consulting for PEP or the site visit by KPMG for the Invest Prep program
-Sites with open SDG projects are not eligible to apply

Applicant must provide a cash match at the following rates:
-Tier 1: 50/50
-Tier 2: 70/30
-Tier 3: 90/10
-Tier 4: 95/5

High Impact Grants: In order to be eligible for a High Impact Grant, applicants must be pre-approved by TNECD. The required information must be submitted no later than September 29, 2017, 4:40 PM, CST.

Applicants must first submit a Letter of Intent by November 10, 2017, 4:30 PM CST Upon receipt of the Letter of Intent, TNECD will return email to confirm the applicant's eligibility to apply for Select Tennessee funds and will also include the application form and accompanying instructions.

All applications and pertinent supporting documentation must be uploaded to your assigned STFP site on or before December 1, 2017, 4:30 PM CST.

Short-listed projects will be invited to give a presentation.

Timeline:
-Letters of Intent are due November 10, 2017 by 4:30 PM CST
-Applications are due December 1, 2017 by 4:30 PM CST
-Short list of applicants notified in February 2018
-Applicant presentations in Nashville in March 2018
-Project Awards will be announced in April 2018
-Begin consultation with applicants who do not receive an award in May 2018
-Award contract will be issued in May 2018
-Projects must be completed in 18 months

Application Process:
http://tn.gov/ecd/topic/site-development-grant-application-process

FAQ:
http://tn.gov/ecd/topic/site-development-grant-faq

Bidding Procedures:
http://tn.gov/ecd/topic/site-development-grant-bidding-procedures

Before starting your grant application, please review the funding source's website listed below for updates/changes/addendums/conferences/LOIs.
Submit application materials to:
Select.Tennessee@tn.gov

If you have questions regarding the documents or the bidding requirements, please contact:
Leanne Cox
leanne.cox@tn.gov

Department of Economic and Community Development
Rural Development
William R. Snodgrass Tennessee Tower, 26th Floor
312 Rosa L. Parks Avenue
Nashville, Tennessee 37243

USA: Tennessee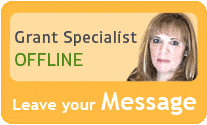 Our team of researchers and grant specialists review hundreds of funding resources daily to make sure GrantWatch.com provides members with the most up-to-date grants.
We have grants for: