Garrett Lee Smith (GLS) Campus Suicide Prevention Grant
Grants to USA Colleges and Universities for
Public Health Programs and Suicide Prevention

US Department of Health and Human Services - Substance Abuse and Mental Health Services Administration (SAMHSA) - Center for Mental Health Services (CMHS)

12/07/16
Large grants to USA colleges and universities to improve public health and suicide prevention programs. Funding is intended to be used for the development of a comprehensive public health approach to prevent suicide. The funding source aims to achieve this by assisting colleges and universities in building their capacity and infrastructure to support expanded efforts to promote wellness and help-seeking of all students.

Additionally, funding will be provided for outreach programs to vulnerable students, including those experiencing substance abuse and mental health problems, who are at greater risk for suicide and suicide attempts.

Applicants must provide a coherent and detailed conceptual "roadmap" of the process by which they have assessed or intend to assess suicide prevention needs and plan/implement infrastructure development strategies that meet those needs. The plan put forward in the grant application must show the linkages among needs, the proposed infrastructure development strategy, and increased system capacity that will enhance and sustain effective prevention and promotion programs.

Applicants must also address the needs of youth at high-risk identified by the National Action Alliance for Suicide Prevention; including, but not limited to: LGBT individuals, American Indian/Alaska Natives (AI/AN), military family members, and veterans.

In addition, applicants should incorporate goals and objectives from the National Strategy for Suicide Prevention (NSSP), that includes a comprehensive and data driven approach to suicide prevention, with the vision that one death is too many. Applicants must partner with other prevention and/or health/wellness related programs on campus and with the GLS State and Tribal Youth Suicide Prevention grant, if applicable to their state. Applicants will also be expected to work collaboratively with the Tribal Behavioral Health grantees in their state, the Suicide Prevention Resource Center; the National Suicide Prevention Lifeline; and SAMHSA's Partnerships for Success and Drug-Free Communities grantees who are actively working with colleges and universities in their areas.

Successful applicants may carry out the activities of this grant through college health/wellness/counseling centers; college and university psychological services centers; mental/behavioral health centers; psychological training clinics; academic departments; or institutions of higher education-supported, evidence-based mental health and substance abuse programs. The activities of this grant may be carried out with the engagement of student-run services such as student organizations and/or student government councils. If a consortium is formed to carry out the activities of this grant, a single institution in the consortium must be the legal applicant, the recipient of the award on behalf of the consortium, and the entity legally responsible for satisfying the grant requirements.

$1,521,000

15

Up to $102,000 per year

Successful applicants are eligible for funding for up to three years.

Annual continuation awards will depend on the availability of funds, grantee progress in meeting project goals and objectives, timely submission of required data and reports, and compliance with all terms and conditions of award.

Eligibility for SAMHSA's GLS Campus Suicide Prevention Grant program is statutorily limited to institutions of higher education. Applicants from both public and private institutions may apply, including state universities, private four-year colleges and universities (including those with religious affiliations), Minority Serving Institutions of higher learning (i.e. Tribal colleges and universities, Historically Black Colleges and Universities, Hispanic-serving institutions and Asian American Native American Pacific Islander Serving Institutions), and community colleges.

Agencies that have previously been awarded a GLS Campus Suicide Prevention Grant are not eligible to apply.

Cost Sharing/Matching funds are required for this program. Grantees must provide matching funds from other nonfederal sources, either directly or through donations from other public or private entities. You must match $1 for every $1 of federal funds.

The non-federal share may be made in cash or in kind fairly evaluated, including planned equipment or services. Federal grant funds must be used for the new expenses of the program carried out by the grantee.

That is, the federal fund grants must be used to supplement, and not supplant, any funds available for carrying out existing college prevention suicide activities. Applicants must itemize the match separately in the budget worksheet.

The requirement of matching funds may be waived by SAMHSA if SAMHSA determines that extraordinary need at the institution justifies the waiver. If an applicant believes such an extraordinary need exists at their institution, a letter must be submitted with the application requesting the waiver and documenting the extraordinary need. Requesting a waiver of the cost sharing requirement will not affect the scoring of your application.

Use these forms and resources to help you prepare your application: http://www.samhsa.gov/grants/applying/forms-resources

These resources will help you find and apply for funding opportunities:
http://www.samhsa.gov/grants/applying

Before starting your grant application, please review the funding source's website listed below for updates/changes/addendums/conferences/LOIs.
Program Issues:

Rosalyn Blogier, LCSW-C
Center for Mental Health Services
Substance Abuse and Mental Health Services Administration
5600 Fishers Lane, Room 14E89B
Rockville, MD 20857

Phone: (240) 276-1842
Email: rosalyn.blogier@samhsa.hhs.gov

Grants Management and Budget Issues:

Gwendolyn Simpson
Office of Financial Resources, Division of Grants Management
Substance Abuse and Mental Health Services Administration
Phone: (240) 276-1408
Email: foacmhs@samhsa.hhs.gov

93.243

SM-17-003

USA: Alabama; Alaska; Arizona; Arkansas; California; Colorado; Connecticut; Delaware; Florida; Georgia; Hawaii; Idaho; Illinois; Indiana; Iowa; Kansas; Kentucky; Louisiana; Maine; Maryland; Massachusetts; Michigan; Minnesota; Mississippi; Missouri; Montana; Nebraska; Nevada; New Hampshire; New Jersey; New Mexico; New York City; New York; North Carolina; North Dakota; Ohio; Oklahoma; Oregon; Pennsylvania; Rhode Island; South Carolina; South Dakota; Tennessee; Texas; Utah; Vermont; Virginia; Washington, DC; Washington; West Virginia; Wisconsin; Wyoming
USA Territories: Guam (USA) Northern Mariana Islands (USA)
USA Compact Free Associations: Marshall Islands (USA) Republic of Palau (USA)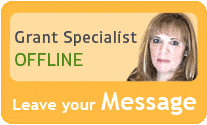 Our team of researchers and grant specialists review hundreds of funding resources daily to make sure GrantWatch.com provides members with the most up-to-date grants.
We have grants for: