Centers of Excellence (COE)
Grants to USA Medical Schools to Recruit
and Train a Racially Diverse Student Body

US Department of Health and Human Services - Health Resources and Services Administration - Bureau of Health Workforce - Division of Health Careers and Financial Support

11/09/16

01/09/17 11:59 PM ET
Grants to USA medical schools to increase the racial diversity of students in their degree programs. A technical assistance webinar is scheduled for November 9. The purpose of this program is to ensure that the healthcare workforce throughout the country is able to meet the diverse needs of US citizens.

The COE program award recipients serve as innovative resource and education centers to recruit, train, and retain URM students and faculty at health professions schools. Programs will improve information resources, clinical education, curricula, and cultural competence as they relate to minority health issues and social determinants of health. These award recipients also focus on facilitating faculty and student research on health issues particularly affecting URM groups.

The COE FOA advances the Bureau of Health Workforce's (BHW) effort to increase access to primary care by supporting programs of excellence in health professions education for underrepresented minority students and faculty in designated health professions schools.

The authorized categories of designated health professions schools eligible to apply under these FOA are: 1) Hispanic, 2) Native American, and 3) "Other" health professions schools that meet the following four conditions.

The schools must:

1) Have a significant number of URM individuals enrolled in the school, including individuals accepted for enrollment in the school;

2) Have been effective in assisting URM students of the school to complete the program of education and receive the degree involved;

3) Have been effective in recruiting URM individuals to enroll in and graduate from the school, including providing scholarships and other financial assistance to such individuals and encouraging URM students from all levels of the educational pipeline to pursue health professions careers; and

4) Have made significant recruitment efforts to increase the number of URM individuals serving in faculty or administrative positions at health professions schools.

Health professions schools awarded a COE grant must use funds to offer programming that will meet the following seven (7) legislative purposes of the program:

1) Increase the competitive applicant pool for health professions schools through linkages with institutions of higher education, local school districts, and other community-based entities and establish an education pipeline for health professions careers;

2) Establish, strengthen or expand programs to enhance URM student academic performance;

3) Improve the capacity of the school for recruitment, training and retention ofURM faculty;

4) Carry out activities to improve the information resources, clinical education, curricula and cultural competence of the graduates of the school as it relates to minority health issues;

5) Facilitate faculty and student research on health issues particularly affecting URM groups, including research on issues relating to the delivery of health care;

6) To carry out a program to train students of the school in providing health services to a significant number of URM individuals through training provided to such students at community-based settings providing such health services that are located at a site remote from the main teaching facilities of the school

7) Provide stipends, as appropriate.

$8,700,000

Expected Number of Awards: 12

Up to $700,000 per year

The project period is July 1, 2017 through June 30, 2022 (5 years).

For the purpose of this FOA, eligible applicants are accredited allopathic schools of medicine, osteopathic medicine, dentistry, pharmacy, and graduate programs in behavioral or mental health that meet the requirements of Section 736(c) of the PHS Act.

The four designated Historically Black Colleges and Universities listed in Section 736 are not eligible for this FOA; they are eligible to compete under a separate funding announcement to be issued in FY2018

The Instant Replay of the COE Live Webinar from November 1 will be available until January 9, 2017, 9:59 PM CT:
-Dial-in: 1-800-839-4229
-Passcode: 1025

Upcoming Technical Assistance Webinars:

COE Technical Assistance Call on November 9, 2016 from 2:00 - 3:00 PM ET:
Call-in: -1-800-593-7188
-Passcode: 4810791

Instant Replay (available until January 9, 2017, 10:59 PM CT:
-Dial-in: 1-888-568-0332
-Passcode: 1196

View this opportunity on Grants.gov: http://www.grants.gov/web/grants/view-opportunity.html?oppId=289063

Applicants are advised to ensure that SAM.gov and Grants.gov registrations and passwords are current as soon as possible. Deadline extensions are not granted for lack of registration. Registration in all systems, including SAM.gov and Grants.gov, may take up to one month to complete.

The due date for applications under this FOA is January 9, 2017 at 11:59 PM Eastern Time.

Before starting your grant application, please review the funding source's website listed below for updates/changes/addendums/conferences/LOIs.
Violet Ryo-Hwa Woo, MS, MPH, Public Health Analyst/Project Officer
vwoo@hrsa.gov

Health Resources and Services Administration
5600 Fishers Lane, Room 15N50
Rockville, MD 20857

93.157

HRSA-17-065


176838_oppHRSA-17-065-cfda93.157-cidHRSA-17-065.pdf

176838_oppHRSA-17-065-cfda93.157-cidHRSA-17-065-instructions.pdf

USA: Alabama; Alaska; Arizona; Arkansas; California; Colorado; Connecticut; Delaware; Florida; Georgia; Hawaii; Idaho; Illinois; Indiana; Iowa; Kansas; Kentucky; Louisiana; Maine; Maryland; Massachusetts; Michigan; Minnesota; Mississippi; Missouri; Montana; Nebraska; Nevada; New Hampshire; New Jersey; New Mexico; New York City; New York; North Carolina; North Dakota; Ohio; Oklahoma; Oregon; Pennsylvania; Rhode Island; South Carolina; South Dakota; Tennessee; Texas; Utah; Vermont; Virginia; Washington, DC; Washington; West Virginia; Wisconsin; Wyoming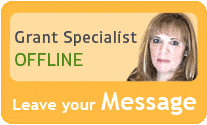 Our team of researchers and grant specialists review hundreds of funding resources daily to make sure GrantWatch.com provides members with the most up-to-date grants.
We have grants for: