Advanced Nursing Education Workforce (ANEW) Program
Grants to USA Nursing Schools to Prepare
Nursing Students for Practice in Rural Settings

US Department of Health and Human Services - Health Resources and Services Administration (HRSA) - Bureau of Health Workforce - Division of Nursing and Public Health

01/25/17 11:59 PM
Grants to USA and Territories accredited nursing schools, academic health centers, governmental agencies, and nonprofit agencies that provide nursing students with the academic and clinical training programs and degrees they need to practice in rural and underserved settings.

These grants support traineeships, and provide academic-practice program infrastructure funds to schools of nursing and their practice partners who deliver longitudinal primary care clinical training experiences with rural and/or underserved populations for selected students in primary care nurse practitioners (NP), primary care clinical nurse specialists (CNS), and/or nurse-midwives programs and facilitate program graduates' employment in those settings.

The ANEW program is designed to create a pipeline from APRN student clinical experiences in rural and/or underserved areas to APRN graduate employment in those same settings. Providing nursing students with these longitudinal primary care clinical training experiences positions ANEW APRN graduates to work in the very settings where they trained. Upon graduation, clinical practice facilities desire graduates who are familiar with their practice culture and have experience in their particular processes.

In order to meet the purpose of the Program, successful applicants will:

- Establish or enhance at least one academic-practice partnership between schools of nursing and primary care practice sites in rural and/or underserved settings, and include an ongoing feedback mechanism.
- Recruit, train, develop, support, and evaluate preceptors as program partners to enhance clinical and didactic nursing education.
- Provide longitudinal immersive clinical training experiences (e.g., 3-6 months) with rural and/or underserved populations for nursing students enrolled in accredited primary care NP, primary care CNS, and/or nurse-midwife programs.
- Provide traineeship funds to nursing students enrolled in accredited primary care NP, primary care CNS, and nurse-midwife programs who are placed in primary care practice sites, with a focus on underserved and/or rural populations, for longitudinal (e.g., 3-6 months), immersive clinical training.
- Implement strategies to connect program graduates to primary care employment with rural and/or underserved populations.
- Collaborate regularly during the project period with other ANEW Program grant recipients and participate in HRSA-driven program evaluations during and upon completion of the project period.

$31,800,000

Up to 50

Up to $700,000 per year (includes up to $350,000 per year for traineeship funds)

This program expects to provide funding for 2 years during federal fiscal years (FY) 2017-2018. The project period will begin on July 1, 2017 and end on June 30, 2019.

Eligible applicants include agencies that provide registered nurses (RN) with training that leads to master's and/or doctoral degrees that prepare nurses to serve as primary care nurse practitioners, primary care clinical nurse specialists, and nurse-midwives.

Applicants may include accredited schools of nursing, nursing centers, academic health centers, state or local governments, and other public or private nonprofit agencies authorized by the Secretary of HHS that confer degrees to RNs for primary care NP, primary care CNS, or nurse-midwife education. Federally recognized Indian Tribal Government and Native American Organizations as well as faith-based or community based organizations may apply if they are otherwise eligible.

For-profit agencies are not eligible under this FOA.

Eligible state government agencies include those in the 50 United States, and the District of Columbia, Guam, the Commonwealth of Puerto Rico, the Northern Mariana Islands, American Samoa, the U.S. Virgin Islands, the Federated States of Micronesia, the Republic of the Marshall Islands, and the Republic of Palau. Foreign agencies are not eligible for these awards, as the authorizing legislation does not specifically authorize such.

Previous Grantees:

This FY 2017 ANEW Program FOA seeks to expand upon the efforts that began in FY 2015 under the Advanced Nursing Education (ANE) Program to increase academic-practice partnerships around the country. Current ANE awardees from FY 2015 and FY 2016 are eligible to apply for the ANEW Program funding opportunity, but their applications must include a project different from their currently funded ANE project.

Accreditation:

Schools of nursing affiliated with the proposed project that provide formal degree programs must be accredited by a national nurse education accrediting agency or State approval agency recognized by the Secretary of the U.S. Department of Education for the purposes of nursing education. These agencies include the Commission on Collegiate Nursing Education (CCNE) and the Accreditation Commission for Education in Nursing (ACEN). For nurse-midwife programs, accreditation from the Accreditation Commission on Midwifery Education of the American College of Nurse-Midwives (ACME) is required. Applicants must submit an official letter of accreditation as proof of accreditation from the accrediting agency specifically stating that accreditation has been granted and the period of time covered by the accreditation. The letter must be submitted with the application as Attachment 1.

Accreditation for Newly Established Programs of Nursing:

A new program of nursing that, by reason of an insufficient period of operation, is not, at the time of the submission of an application, eligible for accreditation by such a recognized body or bodies or State agency, shall be deemed accredited for the purposes of this title if the Secretary of Education finds, after consultation with the appropriate recognized State approval or accrediting body or bodies, that there is reasonable assurance that the program will meet the accreditation standards of such body or bodies prior to the beginning of the academic year following the normal graduation date of students of the first entering class in such a program. The Letter of Reasonable Assurance from the U.S. Department of Education must be submitted with the application as Attachment 1.

Applications that do not include an Official Letter of accreditation or the Letter of Reasonable Assurance in Attachment 8, as specified in this FOA, will be considered non-responsive and will not be considered for funding under this announcement.

Clinical Facilities Accreditation:

Nonprofit health care facilities responding to this FOA must provide documentation of accreditation by a national, regional or state accrediting agency or body, such as the Joint Commission or Accreditation Association for Ambulatory Health Care, Inc. (AAAHC), etc. This information must be clearly documented, to include the period of time covered by the accreditation, in Attachment 1 submitted with this application. In addition to the required clinical facility's accreditation, clinical facilities applying to this funding announcement that are partnering with Schools of Nursing must also include the academic accreditation for each nursing program to be supported under this announcement, as described above. Applications that fail to include the required accreditation documentation in Attachment 1 will be considered non-responsive and will not be considered for funding under this announcement.

Multiple Applications:

Multiple applications from an organization are allowable. Eligible applicants can submit only one application per campus or clinical facility; multiple applications from a single campus or clinical facility are not allowable.

A technical assistance webinar has been scheduled for Wednesday, November 9, 2016.

The technical assistance webinar was recorded to help applicants understand, prepare, and submit an application. It is available until January 26, 2017 at 11:59 PM Eastern Time.

Instant Replay Number: 888-293-8912 or 203-369-3023

In addition, BHW has developed a number of recorded webcasts with information that may assist applicants in preparing a competitive application. These webcasts can be accessed at: http://www.hrsa.gov/grants/apply/writestrong/.

Click here to view the guidelines and access the application at the Grants.gov website: http://www.grants.gov/web/grants/view-opportunity.html?oppId=289064

Click here for further grant guidelines: https://grants.hrsa.gov/2010/Web2External/Interface/FundingCycle/ExternalView.aspx?fCycleID=eace6eab-4e7f-4436-8569-e89abbc62f98

To obtain the Application Guide, as well as the complete Funding Opportunity Announcement, please see the links to the PDFs provided in the Supporting Documents section below.

A short video for applicants explaining the Application Guide (attached below) is available at http://www.hrsa.gov/grants/apply/applicationguide/.

Click here to access the online Applicant FAQs: http://www.grants.gov/web/grants/applicants/applicant-faqs.html

Before starting your grant application, please review the funding source's website listed below for updates/changes/addendums/conferences/LOIs.
Applications may be submitted via the Grants.gov website. Ensure SAM.gov and Grants.gov registrations and passwords are current immediately. Deadline extensions are not granted for lack of registration. Registration in all systems, including SAM.gov and Grants.gov, may take up to one month to complete.

If you have difficulty accessing the full announcement electronically, please contact Daniel Vieira at the Department of Health and Human Services, Health Resources and Services Administration, at: ane@hrsa.gov or (301)945-3991.

For business, administrative, or fiscal issues contact:

Latisha Niblett, Grants Management Specialist
HRSA Division of Grants Management Operations, OFAM
5600 Fishers Lane, 10N72
Rockville, MD 20857

Telephone: (301) 442-1582
Fax: (301) 443-6343
Email: LNibblett@hrsa.gov

For technical assistance with the online application system contact the Grants.gov Contact Center at:

Telephone: 1-800-518-4726 (International Callers, please dial 606-545-5035)
Email: support@grants.gov
Self-Service Knowledge Base: https://grantsportal.psc.gov/Welcome.aspx?pt=Grants

93.247

HRSA-17-067

USA: Alabama; Alaska; Arizona; Arkansas; California; Colorado; Connecticut; Delaware; Florida; Georgia; Hawaii; Idaho; Illinois; Indiana; Iowa; Kansas; Kentucky; Louisiana; Maine; Maryland; Massachusetts; Michigan; Minnesota; Mississippi; Missouri; Montana; Nebraska; Nevada; New Hampshire; New Jersey; New Mexico; New York City; New York; North Carolina; North Dakota; Ohio; Oklahoma; Oregon; Pennsylvania; Rhode Island; South Carolina; South Dakota; Tennessee; Texas; Utah; Vermont; Virginia; Washington, DC; Washington; West Virginia; Wisconsin; Wyoming
USA Territories: American Samoa (USA) Guam (USA) Puerto Rico (USA) Virgin Islands (USA) Northern Mariana Islands (USA)
USA Compact Free Associations: The Federated States of Micronesia (USA) Marshall Islands (USA) Republic of Palau (USA)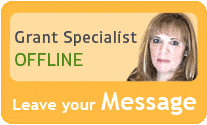 Our team of researchers and grant specialists review hundreds of funding resources daily to make sure GrantWatch.com provides members with the most up-to-date grants.
We have grants for: