Information Services to Rural Hospital Flexibility Grantees Program Cooperative Agreement (Technical Assistance Center)
Grant to USA Nonprofits, For-Profits, IHEs, and Agencies
to Provide Resources to Strengthen Rural Healthcare

US Department of Health and Human Services - Health Resources and Services Administration (HRSA) - Federal Office of Rural Health Policy (FORHP) - Hospital State Division

01/05/17
Grant to a USA nonprofit, for-profit, IHE, hospital, or government agency for the operation of a technical resource center to improve healthcare access in rural areas. Applicants are advised to register online at least one month prior to the deadline. The purpose of this solicitation is to improve quality and financial viability in rural communities through technical assistance to beneficiaries of FORHP initiatives, such as grant recipients, Critical Access Hospitals, small rural hospitals, and rural health networks.

Assistance will be provided in the areas of financial and operational performance improvements and benchmarking; community engagement and population health initiatives; provision of rural emergency medical services; quality improvement; and building capacity to participate in alternative payment models.

Resources developed through this cooperative agreement assist FORHP grantees and rural health stakeholders in better understanding best practices around quality improvement, financial and operational improvement, and strategies for adapting to the changing needs of their community, and the health care payment environment. The cooperative agreement supports the development of new educational materials and trainings as well as adapting materials developed through other FORHP or federal partners to the rural hospital audience.

As a cooperative agreement, HRSA Program involvement will include:

-Providing support of FORHP personnel in coordination and execution of the Technical Assistance

-Participation in the recipients' advisory council.

-Participation in the planning and execution of technical assistance workshops.

-Participation and planning of site visits with the technical assistance recipient.

-Participation in the planning and execution of Medicare Rural Hospital Flexibility Grant Program site visit/National Meeting.

-Participation and planning for associated with the strategic direction of the services provided by the technical assistance recipient.

-Facilitation of relationships with other federal stakeholders to fulfill the functions of the technical assistance center.

-Review and approval of project information prior to dissemination.

The cooperative agreement recipient's responsibilities will include:

-Adherence to HRSA guidelines pertaining to acknowledgement and disclaimer on all products produced by HRSA award funds.

-Implement a strategy to improve the development and application of technical assistance to state Flex Programs.

-Implement a strategy to provide technical assistance to small rural hospitals in rural (non-metro) persistent poverty counties or a rural census tract of a metro persistent poverty county as defined by FORHP and have 49 staffed beds or less.

-Implement a strategy to provide technical assistance to small rural hospitals (PPS and CAH) eligible to participate in the Small Rural Hospital Improvement Grant Program.

-Provide educational support on timely topics relating to heath care and its rural application.

-Provide a continuing education workshop on the Flex Program twice a year for state-level Flex program Coordinators.

-Provide a centralized, national reverse site visit/meeting to education state Flex Coordinator and relevant rural stakeholders on timely health care topics and its rural application.

-Close collaboration with the FORHP-funded Flex Monitoring Team (FMT) and use of FMT reports/ Critical Access Hospital Measurement and Assessment System (CAHMPAS) reports.

-Close collaboration with the FORHP-funded Rural Quality Improvement Technical Assistance Cooperative Agreement, to include triaging of Medicare Beneficiary Quality Improvement Project technical assistance requests and coordination as needed with supported site visits.

$1,100,000

Expected Number of Awards: 1

Up to $1,100,000 per year

The project period is September 1, 2017 through August 31, 2022 (5 years).

Eligible applicants include domestic public or private, nonprofit or for-profit organizations. Eligible organizations may include State, local, and Indian tribal governments; institutions of higher education; other nonprofit organizations (including faith-based, community-based, and tribal organizations); and hospitals.

Applicants must have significant experience with providing technical assistance virtually and onsite to a wide range of stakeholders, including state and hospital staff. Expert knowledge and demonstrable national recognition in the realm of CAH Finance, Performance Improvement, Quality Improvement, Health Systems Development, Emergency Medical Services, Community Engagement, Population Health, and Network Development are required. Applicants must have established methodologies for the creation and dissemination of TA related to the aforementioned focus areas.

Applicants must have demonstrate national-level experience providing rural health- related TA, and be able to provide, upon request, proof of completed TA products associated with the focus areas.

Foreign entities are not eligible for this award.

The Federal Office of Rural Health Policy held a technical assistance call on Monday, November 7 to assist applicants in preparing their applications.

The technical assistance webinar is open to the public and will be available for playback.

The purpose of the webinar is to review the funding opportunity announcement (FOA) and to provide clarification as needed. There will be a Q&A session immediately following the presentation. FORHP strongly recommends reading the FOA prior to the webinar and to have to FOA readily available.

The application due date is January 5, 2017, 11:59 PM ET.

Applicants are advised to ensure that SAM.gov and Grants.gov registrations and passwords are current as soon as possible. Deadline extensions are not granted for lack of registration. Registration in all systems, including SAM.gov and Grants.gov, may take up to one month to complete.

View this opportunity on Grants.gov: http://www.grants.gov/web/grants/view-opportunity.html?oppId=289750

Before starting your grant application, please review the funding source's website listed below for updates/changes/addendums/conferences/LOIs.
Michael McNeely, Supervisory Public Health Analyst
P: (301)443-5812
F: (301) 443-2803
mmcneely@hrsa.gov

93.241

HRSA-17-004


176846_oppHRSA-17-004-cfda93.241-cidHRSA-17-004-instructions.pdf

176846_oppHRSA-17-004-cfda93.241-cidHRSA-17-004.pdf

USA: Alabama; Alaska; Arizona; Arkansas; California; Colorado; Connecticut; Delaware; Florida; Georgia; Hawaii; Idaho; Illinois; Indiana; Iowa; Kansas; Kentucky; Louisiana; Maine; Maryland; Massachusetts; Michigan; Minnesota; Mississippi; Missouri; Montana; Nebraska; Nevada; New Hampshire; New Jersey; New Mexico; New York City; New York; North Carolina; North Dakota; Ohio; Oklahoma; Oregon; Pennsylvania; Rhode Island; South Carolina; South Dakota; Tennessee; Texas; Utah; Vermont; Virginia; Washington, DC; Washington; West Virginia; Wisconsin; Wyoming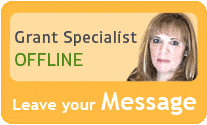 Our team of researchers and grant specialists review hundreds of funding resources daily to make sure GrantWatch.com provides members with the most up-to-date grants.
We have grants for: