Arts Access Assistance Grant
Grants to Kentucky Nonprofits, Agencies, and IHEs
for Arts Programming for Underserved Children

Kentucky Arts Council

01/17/17 4:30 PM ET

Request a Grant Writer
Grants of up to $8,000 to Kentucky nonprofit organizations, government agencies, IHEs, hospitals and care facilities to provide arts experiences to underserved children. Programs must be held in settings where arts are not the main emphasis. Current grantmaking priority is given to programs that benefit families with a parent or other primary member in an institutional setting, serving active military duty, or in a long-term healthcare setting.

Although any eligible organization may apply, activities must benefit families with members in the aforementioned circumstances.

Up to $8,000

Use of grant funds may begin July 15, 2017. Use of grant funds must conclude June 30, 2018.

Eligible Applicants:

-Public libraries, organizations promoting local tourism, cooperative extension offices, social service agencies, health departments and other community-based organizations located in and serving Kentuckians.

-Kentucky nonprofit organizations with 501(c)(3) status that do not conduct arts programming as a primary activity. Verification of tax-exempt status may be found on the IRS website (www.irs.gov)

-Government agencies, colleges and universities are eligible if the project primarily serves the population defined by the theme.

-Hospitals, long-term care facilities and nursing homes, mental health facilities and treatment and rehabilitation facilities (residential or outpatient).

-For-profit social service agencies with resident populations, independent living centers and group homes.

-Correctional facilities, juvenile detention centers and other reformatory programs.

Not Funded:
-Purchase of equipment, property, library holdings or acquisitions.
-Capital improvements, facility construction, structural renovations and restorations.
-Publications or recordings for commercial purposes.
-Scholarships or other activities related to academic credit or degrees.
-Activities intended primarily for fundraising.
-Food, beverages or other refreshments.
-Requests designed to reduce or eliminate existing deficits.
-Interest on loans, fines, penalties and/or litigation costs.
-Expenses incurred before the starting date of the period covered in the grant request.
-Investments of any kind.
-Programs that have sectarian purposes.
-Costs such as utility bills (water, electric, gas); non-project (permanent/current) staff salaries or benefits; and rental for currently owned or leased properties (office space or other facilities, car payments and maintenance).
-Indirect costs unless 1) per a current federally-negotiated indirect cost rate agreement (official documentation required), or 2) "de minimus" indirect costs not to exceed 10 percent of total modified direct costs.
-The application of new artistic work to historic buildings or structures unless approved by the state historic preservation office as being in compliance with the Secretary of the Interior's Standards for the Treatment of Historic Properties (contact the Kentucky Heritage Council at 502-564-7005 or http://heritage.ky.gov).

The deadline to apply is January 17, 2017, 4:30 PM ET.

Award notifications will be issued around July 3, 2017.

Guidelines: http://artscouncil.ky.gov/KAC/Vibrant/AAAguidelines.htm

Grants require a 25% cash match.

Before starting your grant application, please review the funding source's website listed below for updates/changes/addendums/conferences/LOIs.
Sarah Schmitt, Community Arts and Access Director
Phone: 502-892-3116
Toll-Free: 888-833-2787 (toll free)
Sarah.Schmitt@ky.gov

Kentucky Arts Council
1025 Capital Center Drive, Third Floor
Frankfort, KY 40601

USA: Kentucky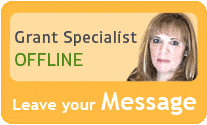 Libby is constantly in touch with grant program managers and reviews numerous publications to make sure that GrantWatch.com provides subscribers with the most up-to-date grant opportunities.
We have grants for:

Need help?
Hi, I would love to guide you through the site.
Please feel free to call or write.
Customer Sales & Support
(561) 249-4129