Environmental Education Grants
Grants to Oklahoma Pre-K-12 Teachers, Educators,
and Youth Groups for Environmental Projects

Oklahoma Department of Environmental Quality (DEQ)

12/01/16

Request a Grant Writer
Grants ranging from $100 to $1,000 to Oklahoma pre-K-12 teachers, school environmental clubs, youth group leaders, and youth organizations for environmental education activities. Possible projects include edible gardens, recycling, outdoor classrooms, composting, and environmental education lessons.

Possible Ideas for Grants Listed by Category:

1) Edible Gardens
-Vegetable seeds and/or plants
-Edging for raised beds
-Rainwater catchment materials
-Soaker hoses and/or watering cart
-Compost and/or mulch
-pH soil test kits
-Garden stakes and/or row markers
-Greenhouse

2) EE Projects
-Classroom EE materials (books, DVDs, pictures, bulletin board materials, etc.)
-Supplies for speci c EE Units/Projects (water testing kits, microscopes, magnifying glasses, etc.)
-Supplies for Project WET, Project WILD or PLT Programs
-Fees/substitute for EE teacher training (not to exceed $100)
-Resource trunk/kit for library
-Community outreach projects/education events
-Field trips (gas, bus driver, lunch, etc.)
-Environmental/science club

3) Outdoor Classroom Revitalization
-Plants & trees
-Edging / border materials for planting beds
-Equipment for ponds
-Seeds
-Gardening tools
-Benches / tables
-Trail materials (gravel, wood chips, rock, dirt, asphalt, concrete, stepping stones
-Sprinklers, hoses, etc.
-Bird feeders, bird house
-Training materials (curriculum guides) -Field guides

4) Recycling
-Collection bins
-Equipment such as carts
-Storage bins
-Signage
-Materials for educational outreach
-Program incentives
-Scales

(Note: Funding to pay recycling businesses to regularly pick-up recyclables is not acceptable. This funding must come from a sustainable source to keep the program in operation.)

5) Composting
-Worms
-Materials for compost bins

Items not already included in another category such as:
-Kill-A-Watt meter for testing energy usage of specific items
-Light meter to test adequate lighting levels
-Storm water projects such as bioswales, rain water catchment or green roofs
-Trees for shading the building
-Digital thermometers to test room temperature and humidity
-Or, other items that students will be able to work with for facility greening

$10,000

$100 - $1,000

You must be an Oklahoma teacher, public or private (Preschool – 12), school environmental club, youth group leader, and/or organization with a youth component to apply for the grant.

A letter from the applicant's principal or supervisor must accompany the grant proposal stating the school or organization's support for the performance of the grant objectives.

One hard copy and one electronic copy (e-mail) must be submitted by December 1, 2016. If you do not receive an email confirmation of your grant submission within two weeks of submission, contact Sara Ivey by email.

Before starting your grant application, please review the funding source's website listed below for updates/changes/addendums/conferences/LOIs.
Sara Ivey
(405) 702-7122
sara.ivey@deq.ok.gov

Mail one copy of your proposal to:

Department of Environmental Quality
ATTN: Sara Ivey
P. O. Box 1677
Oklahoma City, OK 73101-1677

USA: Oklahoma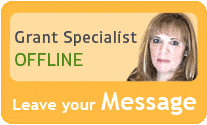 Libby is constantly in touch with grant program managers and reviews numerous publications to make sure that GrantWatch.com provides subscribers with the most up-to-date grant opportunities.
We have grants for:

Need help?
Hi, I would love to guide you through the site.
Please feel free to call or write.
Customer Sales & Support
(561) 249-4129