Annual Conservation Grant
Grants to USA, Canada, and International Nonprofits in
Multiple States and Countries for Wildlife Conservation
Agency Type:
Foundation / Corporation

Disney Conservation Fund (DCF)

11/17/17

02/16/18 11:59 PM EST Receipt
Grants of up to $50,000 to USA, Canada, and International nonprofit organizations to promote environmental and wildlife conservation in priority states and countries. Initial inquiries are due by November 17. This program supports projects and programs located around the world, with funds that support programs in 115 different countries around the world thus far.

The fund also seeks to support projects taking place in areas where Disney has a significant business focus, including the regions below:

Regions and Priority Areas:

-Africa: South Africa

-Asia: China, India, Indonesia, Japan

-Central/South America: Argentina, Brazil, Costa Rica, Colombia, Chile, Ecuador, Peru, Galapagos Islands The Bahamas/ Caribbean: Antigua, Barbados, Castaway Cay, Cayman Islands, Grenada, Jamaica, Nassau, St. Lucia, St. Kitts, Puerto Rico, St. Maarten, St. Thomas

-Europe/Australia: Australia, Denmark, Finland, France, England, Germany, Italy, Netherlands, Norway, Spain, Sweden, Portugal, Poland, United Kingdom/ Ireland, countries in Western Europe

-Marine: Alaska, Australia, California, China, Eastern Gulf of Mexico (especially in/near Florida), Hawaii, Indo-Pacific, and Western Atlantic; will also consider marine projects occurring near other priority countries/states listed.

-Canada: Alberta, British Columbia (Vancouver), New Brunswick, Nova Scotia

-Mexico

-USA: Alaska, California, Connecticut, Florida, Georgia, Hawaii, Illinois, Maine, New York, North Carolina, Pennsylvania, South Carolina, Texas, Washington

*All projects focused on marine species and fully-aquatic species will be considered by the Marine committee. (i.e. sea turtles in The Bahamas, fish in the Amazon River)

The Fund will also consider support for projects focused on species/habitats featured at Disney's Animal Kingdom or The Seas with Nemo and Friends at Epcot.

Criteria:

-The proposal should clearly contribute to the conservation of endangered or threatened species in the wild, their habitats and engage the communities that surround them through community-based education programs or support sustainable community development projects that assist people in protecting nature.

-The proposal should build on previous work including an established commitment to a conservation program OR is well suited to become or contribute to a long-term conservation program.

-The principle investigator affirms that the welfare of the animals identified in this study is not compromised.

Specifically, the principle investigator affirms that:

-Capture/restraint techniques minimize stress and the potential for physical injury or psychological harm

-Immobilization/anesthesia is done under the direct supervision of a veterinarian or other trained
professional

-Exposure to noxious stimuli and presumptive negative effects are minimized with administration of anesthetic and/or analgesic agents where appropriate

The Disney Conservation Fund gives priority consideration to holistic programs addressing a significant conservation need (or projects that are part of a program) which reflect:

-Education and community engagement, including measuring results (see below for additional information on expectations for education components)

-Sustainable development programs directly connected to protecting species and habitats

-Scientific field studies on species and habitats (the Disney Conservation Fund does not fund ex-situ projects/project components)

-Although the fund recognizes that basic science is a critical first step in conservation initiatives, preference is given to projects where there is a significant conservation action component

The DCF will consider requests for a maximum of $50,000 to be provided over a grant period of two years.

The budget may be allocated in whatever way makes the most sense for your program; i.e. $30,000 in the first year, $20,000 in the second year, etc.

Grants may be provided over a period of two years.

Organizations that received a grant for a project in one granting cycle may not apply for additional funds for the same project during the next granting cycle; projects become eligible to re-apply in the second year of the two-year grant period.

Only nonprofit, charitable organizations may apply.

Individuals, Universities and Government Agencies:

The Fund encourages scientists, students and institutions to work with nonprofit organizations to apply. Only charitable organizations may apply, and organizations must meet eligibility requirements.

The Disney Conservation Fund does not accept applications directly from government agencies and will not fund any budget items that support government officials, staff, agencies, etc. that may be working with your organization on a conservation project. Colleges and universities may have to apply either through or in conjunction with their school's foundation or in partnership with another nonprofit organization. The Fund accepts applications from Ph.D. level faculty focused on long term conservation programs. Graduate students can be involved in the project but cannot be the primary investigator.

Students:

Graduate students can not directly apply but can be included in a Ph.D. level faculty project that is part of an established program or a new initiative that establishes objectives for a long term conservation impact. Tuition is not funded.

Organizations Outside the US:

New this year: Nonprofit organizations based outside of the United States may apply directly for Disney Conservation Fund support and are no longer required to identify a US 501(c)3 nonprofit intermediary.

If preferred, a non-US organization may choose to work with a US 501(c)(3) nonprofit organization as an intermediary. US intermediary organizations must be mission-relevant or thematically related to the non-US nonprofit organization. In the event the international organization's project is chosen for funding, the Fund will respectfully recommend that the US organization accept an award check on behalf of the international organization and direct the funding to them. A US organization may act as an intermediary for an unlimited number of international organizations- each of these individual organizations is still limited to submitting one proposal per geographic region. The intermediary situation does not count against the one per geographic area proposal stipulation that a US organization may submit to the Disney Conservation Fund.

Zoological Institutions and Aquariums:

The Fund allows AZA institutions to apply only if the researchers conducting the program are involved in field research and do not hold a curatorial, veterinary or supervisory role related to the captive collection at the accredited institution. If a zoo or aquarium is seeking funding for curatorial, veterinary or supervisory staff working on in-situ or ex-situ programs, the request should go through the AZA Conservation Grants Fund (CGF). The Disney Conservation Fund contributes each year to the CGF, providing more than $3 million since 1995. If the facility has a key external nonprofit or university partner, such organizations may apply directly to the Disney Conservation Fund, and if the partner is a foreign nonprofit the AZA facility can act as a U.S. intermediary for that organization. Please note the Disney Conservation Fund will not fund a project if the same project activities are also being funded by the AZA CGF.

If you are interested in applying for conservation funding but your project takes place outside of the above priority areas, please contact the DCF team to share the country where your project takes place and the species you are focused on to see if it may be considered

The overall project budget may be larger than the grant amount and incorporate several financial partners.

The proposal should be cooperative in nature and may have matching funds.

To receive an invitation for the next annual grant application year, please complete an application inquiry in the Cybergrants online system between early October 2017 - November 17, 2017. An invitation code is not required to submit an inquiry.

The inquiry deadline for the next funding cycle is 11:59 PM, EST, November 17th, 2017. Inquiries received after this time will not be considered.

Inquiries will be reviewed starting in November 2017. Formal application is by invitation only.

Non-US Organizations: If your inquiry is approved by the committee, you will be asked to request validation through Tech Soup validation services as a next step. Validation could take 5-20 days.

Timeline:
-Inquiry Deadline: 11:59 PM, EST, November 17th, 2017
-Invitations Distributed: December 2017-January 2018
-Proposals Due: 11:59 PM, EST, February 16th, 2018
-Evaluation Completed: August 2018
-Processing/Notifications/Check Distribution: August- September, 2018
-Mid-Term Report Deadline for 2018 Grant Recipients: November 2019, check Cybergrants for exact date
-Final Report Deadline for 2018 Grant Recipients: November 2020, check Cybergrants for exact date

Non-US organizations will be asked to provide additional information for validation through Tech Soup and NGOsource verification services per the following timeline:
-Early October- November 17: All interested organizations submit inquiries online following instructions at disney.com/conservation.
-December: Non-US organizations with approved inquiries will be asked to provide additional organizational details to support validation for free through Tech Soup. Note, this process generally takes 5-20 days and could result in a shorter amount of time to complete a full application.
-January, 2018: Upon successful Tech Soup verification, approved non-US organizations will be sent details to complete and submit a full application. As a part of this application, non-US organizations will be asked to complete an NGOsource application.
-February 16, 2018: DCF and NGOsource applications due.

Before starting your grant application, please review the funding source's website listed below for updates/changes/addendums/conferences/LOIs.
Inquiry Form:
http://www.cybergrants.com/pls/cybergrants/ao_survey.form?x_gm_id=2577&x_section_id=1389690&x_quiz_survey_id=42358

Leslie Wells
407-938-2795
Corp.Conservation@Disney.com

Corporate Citizenship- Strategic Philanthropy
P.O. Box 10000
Lake Buena Vista, FL 32830

USA: Alaska; California; Connecticut; Florida; Georgia; Hawaii; Illinois; Maine; New York City; New York; North Carolina; Pennsylvania; South Carolina; Texas; Washington
USA Territories: Puerto Rico (USA)
Canada: Alberta British Columbia New Brunswick Nova Scotia
International country outside of the USA, Israel and Canada.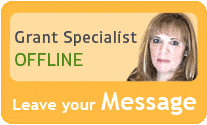 Our team of researchers and grant specialists review hundreds of funding resources daily to make sure GrantWatch.com provides members with the most up-to-date grants.
We have grants for: