Florida-Israel Innovation Partnership Aerospace Track and R and D Aerospace Grant
Grants to Florida and Israel Companies for
Collaborative Science and Engineering Development

Space Florida, Israel Innovation Authority (OCS)

02/01/17 12:00 PM
Grants to Florida and Israel for-profit companies for collaborative projects for the research and development of aerospace technology. This program is intended to promote the development of new or enhanced aerospace processes and products that have a global market potential. Research and development projects may include the following:

-Satellite Communication
-Small satellites (including C3I for small satellites) and small launch vehicles
-Space sensors for space applications: development, integration, calibration, and environmental testing (including radiometry, multi- and hyper-spectral)
-Bio-sensors for space research
-Nano-materials and coatings for space applications
-Electric power resources and solutions for space applications
-Bio-sensors for space research
-Microgravity research related to human life sciences
-Unmanned aerial vehicles and systems
-Nano-electronics, flex-electronics and low power electronics
-Micro- and nano-robotics technologies
-Other aerospace related research project

A budget of up to $2 million USD has been jointly allocated by the State of Israel and the State of Florida to provide grants for eligible R&D Projects. Up to $1 million in grant awards may be made to Florida companies under this program in FY 2017.

$2,000,000

Project duration may be up to two years.

To be eligible to apply for a grant, applicants must be a partnership consisting of at least one for-profit Florida Company and one for-profit Israeli company. Companies are required to comply with the application requirements set forth and program conditions respective to each funding jurisdiction.

Applicants, where one of the applying companies is a wholly owned subsidiary or joint venture of the other company, will not be considered. Applicants where one of the applying companies has a nominal equity position in the other or a contractual business relationship (for example, in- country distributor of the other company's products) will be considered so long as the relationship is fully disclosed in the Joint Bilateral Cooperation Application Form.

SF and Israel Innovation Authority (OCS) are able to help match companies and to help identify potential application partners for this program. Israel Innovation Authority (OCS) holds a database of Israeli technology companies and it provides on‐demand partner matching services. SF has access to commercial databases that can assist in identifying potential Florida partners.

Additionally, it is expected that companies will be seeking their own partners independently. Participation of research institutions/universities is welcome as subcontractors in accordance with each jurisdiction's funding regulations.

Each jurisdiction will fund its eligible participants in accordance with its own guidelines and procedures.

In Florida: For-profit corporations or limited liability companies, with three (3) out of four (4) of the following activities located in Florida: Headquarters, Research & Development, Sales & Marketing or Manufacturing, which are defined as follows:

-Headquarters: location where the company's executive offices are located;
-Research & Development: activities related to research of relevant existing and new technologies, and development of these products into new and improved products;
-Sales & Marketing: activities related to developing and increasing awareness of the company's products ("marketing"), and developing and increasing sales of the company's products ("sales"); and
-Manufacturing: activities related to the assembly, test and inspection of the company's products.

Universities and research institutions can apply as subcontractors. Research projects should focus on the aerospace/related areas listed above.

In Israel: R&D performing companies registered and operating in Israel. Universities and Research Centers can participate as sub-contractors, in line with OCS applicable rules and procedures: http://www.moital.gov.il/NR/exeres/A18F1021-A3AC-4894-98BC-29AC2C4153AB.htm

The submission period is August 2, 2016 through February 1, 2017, 12:00 PM (noon).

Successful companies will receive funding directly from their country according to its regulations and procedures: companies from Israel will be funded by the Office of the Chief Scientist "OCS" in the Israel Ministry of Economy and companies from Florida will be funded by Space Florida.

Before starting your grant application, please review the funding source's website listed below for updates/changes/addendums/conferences/LOIs.
Space Florida:

321-730-5301 ext. 210
Contracts@spaceflorida.gov

Israel Innovation Authority (OCS):

Mr. Jonathan Cohen
+972-3-5118155
Jonathan@matimop.org.il

USA: Florida
Israel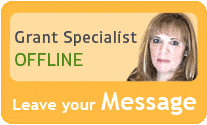 Our team of researchers and grant specialists review hundreds of funding resources daily to make sure GrantWatch.com provides members with the most up-to-date grants.
We have grants for: