Historic Preservation Grant
Grants to Tennessee Individuals, Agencies, Schools, and
Organizations to Preserve Historically Significant Buildings

Tennessee Historical Commission (THC)

01/31/17 Receipt
Grants to Tennessee individuals, educational institutions, governments, and private organizations for the preservation of historic buildings. Funding is available for building surveys, planning, acquisition, and restoration. Emphasis is placed on projects such as architectural and archaeological surveys, design guidelines for historic districts, and restoration of historic buildings that are listed in the National Register and have a public use.

Priorities for grants will be based on the preservation plan "A Future for the Past: A Comprehensive Plan for Historic Preservation in Tennessee". It includes areas experiencing rapid growth and development, other threats to cultural resources, areas where there are gaps in knowledge regarding cultural resources, and communities that participate in the Certified Local Government program.

For proposed survey projects, the projects should identify and record historic districts, sites, buildings, structures, and objects significant to Tennessee's history and built before 1967. Surveys may be for a specific geographic area or for sites associated with themes or events significant in the state's history, such as the development of railroads in the 19th century or post World War II residential development.

Preservation plans for towns, neighborhoods, and historic districts and the preparation of nominations to the National Register of Historic Places are other areas for possible grant funding. In addition to the restoration of buildings, predevelopment work necessary to undertake rehabilitation is an acceptable grant. Restoration of historic buildings must follow the Secretary of the Interior's Standards for the Treatment of Historic Properties.

Types of Projects:

1) Survey and Planning (S&P)

Survey projects are designed to identify and record archaeological sites and/or buildings and structures, usually over 50 years old, within defined geographical units such as counties, cities, neighborhoods, or central business districts; or which are related to a common theme, such as railroading, iron manufacturing.

Survey is one of the most important activities mandated by the NHPA. The survey is fundamental to most other preservation efforts and because completing and maintaining a data base of the state is such a large and never-ending task, survey projects are often considered a priority.

Planning projects encompass a variety of goals and objectives. Examples include projects to nominate properties to the NRHP, local preservation planning studies, or design review guidelines for historic districts. Projects to educate or inform the public regarding historic resources and preservation are also classified as planning projects. Pre-development planning, for example, architectural planning for the restoration of a National Register property, is considered an A&D project. (See below, Acquisition and Development/Restoration.)

The NRHP is the official list of the nation's cultural resources that are worthy of preservation. Nominations can be for significant individual properties, historic districts, or multiple property submissions. The multiple property nominations are usually related to a common theme or are for eligible properties in a specific geographic area such as a town or county. These types of nominations are often preceded by a survey project.

Listing a property in the National Register helps in preserving the property by giving official recognition from the federal government that a property is considered significant, insuring consideration in planning for federal projects, making the property eligible for federal tax benefits, and qualifying the property for restoration grants.

2) Acquisition and Development/Restoration (A&D)

A&D projects focus on the restoration of historic properties. Properties eligible for this type of grant must be listed in the NRHP. The work done must be reviewed and approved by staff of the Tennessee Historical Commission and must conform to The Secretary of the Interior's Standards for the Treatment of Historic Properties.

Owners of properties that receive A&D grants are required to execute a preservation agreement or covenant to maintain and preserve the property and to allow a measure of public access for a specified period of years. The term of this agreement is proportional to the amount of the grant.

Though all properties listed in the National Register are eligible to apply for grants, privately owned residences or commercial buildings will usually not be competitive with projects sponsored by public interest groups, non-profits, or local governments.

$250,000

Any individual, government, private organization, or educational institution that is interested in the benefits of historic preservation may apply for funds.

Owners or administrators of properties listed in the National Register of Historic Places (NRHP) may apply for funds to restore or to plan for the restoration of those properties.

If an applicant for a restoration grant is not the owner of the property, the owner must provide written consent to the applicant and must agree to execute the required preservation covenants on the property. Priority is given to properties that have a public use and public support.

The grants are matching grants and will reimburse up to 60% of the costs of approved project work. The remaining 40% must be provided by the grantee as matching funds.

The deadline for applications is January 31, 2017. Applications must be in the office that day.

A Future for the Past: A Comprehensive Plan for Historic Preservation in Tennessee: http://www.tn.gov/environment/article/thc-federal-tennessees-plan-for-historic-preservation

Before starting your grant application, please review the funding source's website listed below for updates/changes/addendums/conferences/LOIs.
Tennessee Historical Commission
2941 Lebanon Pike
Nashville, Tennessee 37214

(615) 532-1550
ask.tdec@tn.gov

USA: Tennessee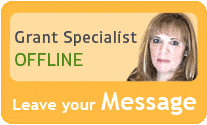 Our team of researchers and grant specialists review hundreds of funding resources daily to make sure GrantWatch.com provides members with the most up-to-date grants.
We have grants for: