Tourism Industry Partners Program (TIPP)
Grants to Ontario Marketing and Tourism Companies
and Organizations to Promote Leisure Travel to the Area

Ontario Tourism Marketing Partnership Corporation (OTMPC)

06/02/17 5:00 PM

Request a Grant Writer
Grants to Ontario commercial marketing companies, nonprofits, municipal organizations, and tourism organizations for assistance with marketing campaigns which promote leisure travel and visitation to the province. Funding will prioritize marketing activities from industry consortia that target out-of-province and overnight visitors, in order to encourage visitors to stay longer and enjoy Ontario's many regions and experiences. Target areas include: museums, arts, sports, performing arts, and more.

Program Objectives:

- Facilitate substantive economic benefit throughout the province by promoting Ontario destinations and/or experiences outside Ontario, across Canada and internationally
- Advertise to out-of-province markets with potential to generate incremental tourism visitation and expenditures
- Strengthen Ontario's tourism brand image throughout Canada and International markets
- Facilitate overnight stays by visitors to a community through the development and marketing of overnight packages (i.e., theater/hotel/restaurant discounts) and incentives

Funding will be given to TIPP campaigns that demonstrate:

- The potential to attract tourists from outside Ontario to stimulate incremental economic growth.
- An opportunity to increase overnight visitation and visitor length of stay and spending in Ontario.
- An ability to generate positive tourism exposure for Ontario.
- Inclusion of private sector participation.
- Local or regional endorsement from the municipality, Destination Marketing Organizations (DMOs), Regional Tourism Organizations (RTOs), or their equivalent.
- A plan for reporting campaign results and outcomes.

Eligible TIPP funding requests must relate directly to specific media expenditures for out-of-province campaigns. Examples of eligible expenses for TIPP applications include, but are not limited to:

- Placement of paid advertising: broadcast, electronic, or print advertising.
- Distribution costs for printed materials.
- Translation costs of advertising materials.
- Billboard space purchase.
- E-mail list purchases.
- Digital advertising.
- Registration costs and booth production for consumer and travel trade shows (includes booth space)

The program will provide funding of up to $200,000 for campaigns targeting out-of-province consumers, with OTMPC's contribution not exceeding 40% of the out-of-province marketing costs.

The campaign time period is from September 1, 2017, to March 31, 2018. Campaigns will receive a maximum of three years of consecutive funding.

To be eligible for TIPP funding, the campaign must target out-of-province consumers for the purpose of leisure tourism.

Eligible applicants include Ontario destination marketing organizations (DMOs), Regional Tourism Organizations (RTOs), municipalities or sectoral organizations that have identified leisure tourism as part of their tourism strategy and commercial or non-profit organizations (or groups of organizations) with marketing mandates.

Funding will be provided only to legal entities. Examples include those that are established by or under legislation; are federally or provincially incorporated; are band councils established under the Indian Act, Canada; or are other Aboriginal organizations that are incorporated.

Eligible applicants include partnerships of a minimum of three or more entities with separate ownership or association structures. Eligible applicants may include any public, private or not-for-profit organization involved in actively selling tourism products or experiences or with a specific mandate to attract tourists to Ontario. All partners must have a demonstrable financial stake in the execution of the campaign (excluding in-kind contributions). The maximum contribution to the project of one consortium partner cannot exceed 70% of the total campaign cost. Examples of partnerships include:

- A transportation partner, hotel partners and regional/experiential tourist partner.
- Multiple experiential partners across different regions and a sector organization to promote specific experiences.

The following expenses are ineligible for TIPP funding:

- Capital and operating costs of a campaign or campaign organization.
- Administrative costs.
- Website development, television programming, mobile application development.
- Staff salaries.
- Legal, audit or interest fees.
- Capital costs related to permanent structures (e.g., materials, labour, motorized vehicles, land acquisition, etc.)
- Consulting or other services that support the development of a strategic or operational or marketing plan.
- Website development used to create and maintain an online presence and booking and packaging.
- Advertising creative costs
- HST
- Alcohol
- Promotional items and giveaways

There will be two application deadlines as follows:

- January 13, 2017 for spring/summer initiatives starting April 1, 2017; Decision notification in March 2017, and
- June 2, 2017 for fall/winter initiatives starting September 1, 2017; Decision notification in July 2017.

All campaigns must be completed by March 31, 2018.

Links to download the 2017 Tourism Industry Partners Program Application Guide, Grants Ontario System Registration Guide for Applicants, and Grants Ontario System Reference Guide for Applicants can be found in supporting documents below.

Applicants must first register as users with the Government of Ontario's encrypted ONe-key log-in system via Grants Ontario. You are strongly encouraged to register for your ONe-key password as soon as possible to ensure that you meet the application deadline.

To register: http://www.grants.gov.on.ca/GrantsPortal/en/OntarioGrants/HowtoApply/PRD11213168.html

Before starting your grant application, please review the funding source's website listed below for updates/changes/addendums/conferences/LOIs.
Narvin Singh, Director, Partnerships & Regional Relation
Phone: 416-325-2761
Email: narvin.singh@ontario.ca

For technical assistance with the application or support documents:
Grants Ontario Customer Service
Phone: 416-325-6691 or 1-855-216-3090
Email: GrantsOntarioCS@Ontario.ca

Canada: Ontario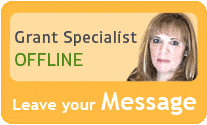 Libby is constantly in touch with grant program managers and reviews numerous publications to make sure that GrantWatch.com provides subscribers with the most up-to-date grant opportunities.
We have grants for:

Need help?
Hi, I would love to guide you through the site.
Please feel free to call or write.
Customer Sales & Support
(561) 249-4129