Media Grants
Grants to Ohio Nonprofits for Humanities
Film, Audio, and Photographic Projects
Agency Type:
Foundation / Corporation

Ohio Humanities

01/03/17

12/01/16

Request a Grant Writer
Grants of up to $20,000 to Ohio nonprofit organizations for projects involving the development and production of humanities films, audio, and photographic projects. An application draft is due by December 1, at least one month prior to the deadline. Applicants are encouraged to contact program staff prior to applying. Projects must be grounded in the humanities and be presented to public audiences.

Media projects should focus on topics that enhance understanding of Ohio and its culture, people, and history. Project applications should demonstrate that the media program will be suitable for statewide and national audiences through the internet or other digital platforms, broadcast, and exhibition. The Ohio Humanities General Guidelines are operative unless otherwise noted.

1) Production Grants - Ohio Humanities makes media production grants ($2,001 - $20,000).

2) Planning Grants - Grants (up to $2,000) may be used for planning a media project. Such grants may be used for research, consultations with humanities scholars, and preparing a script treatment or statement of user experience.

Eligible Grant Expenditures May Include:
-Honoraria for humanities scholars and advisors;
-Salaries or fees for production staff and technical consultants (not to exceed 30% of the total grant request);
-Production and post-production expenses;
-Rights to use archival materials;
-Supplies and materials for production activities;
-Lesson plan development for use in schools;
-Rental or purchase of equipment or software (not to exceed 20% of the total grant request);
-Travel, lodging, and per diem expenses for staff, consultants, and advisors (please see Ohio Humanities grant request);
-Administrative costs directly related to the project, or fiscal agent fees (up to 10% of total Ohio Humanities grant request);
-Public program expenses (e.g., room rental for premier);
-Publicity expenses directly related to the project.

-Production Grants: $2,001 - $20,000
-Planning Grants: Up to $2,000

Project start date is May 1, 2017. Ohio Humanities grant periods generally are up to one year.

Applicants should consider the following six questions to determine their project's eligibility:
-Does your project have a humanities focus?
-Does your project make use of a humanities professional?
-Does your project have public benefit?
-Does your project present a balanced viewpoint?
-Do you represent or is your project sponsored by a non-profit organization?
-Does your organization have an open grant with Ohio Humanities?

Not Funded:
-Projects that advocate for political, religious, or ideological points of view
-Archival projects
-Design and creation of new hardware
-Creation of proprietary platforms and programs
-Exhibitions that do not include interpretation
-Media art and performance pieces
-Recordings of conferences, lectures, workshops, or performances
-Scholarships, internships, or projects that result in academic credit
-Institutional histories produced by and/or partially funded by the institution itself for an internal audience
-Promotional or informational projects intended to inform the public about an organization, product, or service.

Applicants should plan to submit a draft one month before the application deadline (by December 1). A draft should be submitted with a complete application, narrative, and budget via email.

Additionally, applicants are encouraged to discuss projects with a program officer before completing the application.

One complete proposal with original signatures plus one copy (2 total), with required support material, must be submitted for the final deadline via U.S. Mail or other courier service.

Because Production Grants typically require funding at levels greater than Ohio Humanities can support, project directors are encouraged to seek multiple sources of support.

Before starting your grant application, please review the funding source's website listed below for updates/changes/addendums/conferences/LOIs.
David J. Merkowitz, PhD
800.293.9774 / 614.461.7802
dmerkowitz@ohiohumanities.org

Ohio Humanities
471 East Broad Street, Suite 1620
Columbus, Ohio 43215-3857

Office: 614.461.7802
Toll Free: 800.293.9774
ohc@ohiohumanities.org

http://www.ohiohumanities.org/wp-content/uploads/2015/10/Grant-Guidelines-FY2015.docx

USA: Ohio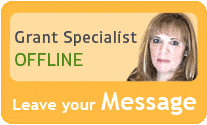 Libby is constantly in touch with grant program managers and reviews numerous publications to make sure that GrantWatch.com provides subscribers with the most up-to-date grant opportunities.
We have grants for:

Need help?
Hi, I would love to guide you through the site.
Please feel free to call or write.
Customer Sales & Support
(561) 249-4129