OHV (Off-Highway Vehicle) Partnership Grants - ORV Trail Ranger
Grants to Wyoming Federal Agencies for
the Management of Off-Road Vehicle Trails

Wyoming State Trails Program

12/01/16

Request a Grant Writer
Grants to Wyoming federal-level trail managers to support trail-related operations during the upcoming recreational season. Funding will support activities related to law enforcement, education, and outreach on off-highway vehicle recreational trails throughout the State. Funding is also available for equipment purchase.

The following requirements and expectations apply to all State ORV Program partnership funding agreements across Wyoming, regardless of District or Regional boundaries, to ensure a clear and consistent message to the public. Specific responsibilities of forests and districts receiving ORV partnership funding or equipment include:

-The primary intent and highest priority of State ORV partnership funding and equipment are for enforcement of State of Wyoming ORV related Statutes on National Forest lands, along with applicable Code of Federal Regulations. The expectation is that citations or written warnings shall be issued for all non-compliance of Wyoming ORV registration/user fee laws.

-Provide on-trail contacts and public education to promote ORV ethics and safety, including the distribution of safety and ethics education materials.

-Provide monthly reports to the State documenting all ORV Trail Ranger contacts, including the number of contacts made, dates and locations, and a number of citations and warning issued. Reports are due no later than the 10th of each month on forms provided by the Program.

-All reports will be titled in the following form prior to submission to Wyoming State Trails Forest name_title of report_date: example (PinedaleRD_ORVcontactreport_AUG14)

-Provide the State a mileage log of all activity involving State-owned ORVs provided through the partnership Agreement; including equipment maintenance records documentation (please follow the manufacturer's maintenance guidelines) and damaged equipment reports. One annual summary report is required to be submitted no later than December 10, 2017.

-Requested equipment will be purchased by the State and shall remain the property of the State Trails Program. The applicant shall be responsible for all maintenance, operation and repair costs associated with the equipment.

-The State Trails Program will provide all required registration, licensing and user fee decals for any State provided equipment. The State will also provide for replacement equipment after it has been determined that the equipment has reached its maximum useful life.

-On-trail Trail Ranger work days shall generally target weekends and holidays with primary work periods being Wednesday through Sunday. Workdays may be adjusted to accommodate periods of high use. Contact the area's State Regional Trails Supervisor for prior approval of work schedule adjustments.

-On-trail Trail Ranger work group size should generally be restricted to two people so that public perception of enforcement efforts does not become perceived as 'overbearing.'

-Partner agencies are encouraged to coordinate supplemental Trail Ranger efforts with volunteer groups.

-Trail Ranger efforts should focus on the education, safety and registration/user fee compliance of the ORV trail user. User fee decal compliance, trail clearing, assisting with markers and signs as well as passing on travel information are examples of the types of efforts that should be central to this program. Other types of efforts should first be coordinated with the area's State Regional Trails Supervisors to ensure the primary intent of partnership funding is achieved before adding other efforts.

The State ORV Program's Trail Ranger emphasis season for 2017 is May 1st through November 30th. Work done prior to or after these dates will not be reimbursable.

Funds are available to federal land managers to assist the State Trails Program and Federal properties on Trail Ranger efforts throughout the State.

In order to be eligible for the ORV Trail Ranger funding, you must submit an Application for Assistance to Louisa Lopez in the Cheyenne office.

Applications for assistance will be accepted until December 1, 2016.

Before starting your grant application, please review the funding source's website listed below for updates/changes/addendums/conferences/LOIs.
Ron McKinney, Trails Program Manager
(307) 332-5036
ron.mckinney@wyo.gov

Louisa Lopez, OHV Grants Manger
(307) 777-6491
louisa.lopez@wyo.gov

Headquarters:
Barrett Building - 4th Floor
2301 Central Avenue
Cheyenne, WY 82002

USA: Wyoming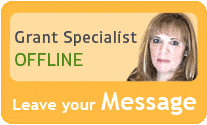 Libby is constantly in touch with grant program managers and reviews numerous publications to make sure that GrantWatch.com provides subscribers with the most up-to-date grant opportunities.
We have grants for:

Need help?
Hi, I would love to guide you through the site.
Please feel free to call or write.
Customer Sales & Support
(561) 249-4129