OHV (Off-Highway Vehicle) Partnership Grants - Trail Crew Projects
In-Kind Grants to Wyoming Land Management
Agencies for Trail Maintenance, Expansion, and Repair

Wyoming State Trails Program

12/01/16

Request a Grant Writer
In-kind grants in Wyoming land-managing agencies to repair, develop, and maintain recreational trails throughout the State. Agencies will receive the assistance of a trail crew at no cost. Priority will be given to multi-use trails, and trails that permit at least one category of motorized use.

Please note that the crew is not able to work on projects without minimal motorized access to the project area. The crew is unavailable for projects that are accessible solely by hiking or packing into an area to work for several days from a remote base camp.

The following equipment is available for projects: 1-SWECO Trail Dozer equipped with a 4' wide dozer, ripper, tine rake; ASL, 4' wide, tracked skid steer type loader, 2- Cat skid loaders with augers, brush hog, and rock breaker, 2- rubber track mini excavators, ten and five yard dump trucks, Cat IT14 wheeled loader, post hole augers, portable welder, gas powered post pounder, chain saws, ATV's, 6X6's OHV's and miscellaneous other hand tools.

Equipment operators will be provided along with additional crew members to perform handwork. It is important that you explain in your application both the equipment needs and the number of workers required for your project to assist program staff in making informed project selection and for effective scheduling of the overall Trail Crew'(s) time.

Responsibilities of the host land managing agency shall include:

-Obtain all required NEPA clearance and/or required permits prior project commencement. Public access easements must be current and valid.

-Submit applications that have been carefully thought out and planned in advance versus projects that require substantial assistance from the State Trails staff when they arrive at the project to "make things up as they go". The State Trails staff is available for technical assistance, however, this should occur during the project application process rather than when the crew arrives on site to do the work.

-Available for site visits, in a timely manner, when requested during the project selection process and be available for field coordination in advance of the Trail Crew arrival to work on the project.

-Provide on-the-ground engineering, direction and coordination for the Trail Crew during the project.

-Provide materials required for the project. The Trail Crew may be able to provide signing and other miscellaneous materials. Please specify in your application if you are requesting assistance for signing or other materials, along with estimated quantities.

-If the project involves other labor (agency or volunteer), provide all necessary supervision and coordination to ensure the "other labor" is present when needed to accomplish the project in conjunction with the Trail Crews schedule.

The tentative work season for the State Trail Crew will be June through October 1, 2017.

These grants are awarded yearly and must be reapplied for the next grant cycle if not completed.

Land managing agencies may apply for projects on Wyoming recreational trails.

Submit one completed Application to Ron McKinney and Louisa Lopez by email no later than December 1, 2016.

Selection of projects for the 2017 Trail Crew season, including tentative priorities, shall be made by March 1, 2017. Trails Program field staff will attempt to make personal contact and perhaps conduct field visits prior to final project selections.

Before starting your grant application, please review the funding source's website listed below for updates/changes/addendums/conferences/LOIs.
Ron McKinney, Trails Program Manager
ron.mckinney@wyo.gov

Louisa Lopez, OHV Grants Manager
louisa.lopez@wyo.gov

For project guidance, call 307-335-8229 or e-mail:

Josh Milek, Regional Trails Supervisor
joshua.milek@wyo.gov

Forrest Kamminga, Regional Trails Supervisor
forrest.kamminga@wyo.gov

Headquarters
Barrett Building - 4th Floor
2301 Central Avenue
Cheyenne, WY 82002

(307) 777-6323

USA: Wyoming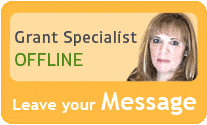 Libby is constantly in touch with grant program managers and reviews numerous publications to make sure that GrantWatch.com provides subscribers with the most up-to-date grant opportunities.
We have grants for:

Need help?
Hi, I would love to guide you through the site.
Please feel free to call or write.
Customer Sales & Support
(561) 249-4129