Local Government Energy Improvement Retrofit Grant
Grants to Wyoming Counties and Municipalities
for Facility Installations to Save Energy

Wyoming State Energy Office

12/09/16

02/28/17
Grants of up to $20,000 to Wyoming towns, cities, and counties for new installations in existing buildings that will help conserve energy. Qualifying facilities must be located within the State. Retrofit projects must result in a sustainable energy use reduction. Examples of eligible projects include the following:

-Attic/ceiling insulation
-Insulation of foundation
-Lighting
-Insulation of HVAC ductwork
-Replacement of energy efficient boilers/furnaces (like-to-like)
-Replacement of hot water heaters to on-demand water heaters.
-Replacement of Air Conditioning (HV AC) systems
-Replacement of windows and doors.
-Weather Sealing
-Purchase and installation of ENERGY STAR appliances
-Purchase and installation of shower/faucet upgrades
-Purchase and installation of solar powered appliances with improved efficiency

$80,000

Up to $20,000 per community

Cities, towns, and counties are eligible.

Any facility being retrofitted must be owned by the applicant and must be located within the boundaries of the State of Wyoming.

Applicant must have applied for the Wyoming Association of Municipalities /Wyoming County Commissioners Association (WAM-WCCA) Energy Lease Program and signed up for the Wyoming Energy Conservation Improvement Program.

The grant requires a 10% cash match.

Applicants must have a valid System for Award Management (SAM) registration and DUNS number.

To register for a System for Award Management (SAM) go to: https://www.sam.gov/

To register for a DUNS Number go to: http://fedgov.dnb.com/webform

Before starting your grant application, please review the funding source's website listed below for updates/changes/addendums/conferences/LOIs.
Questions may be directed to:

Sherry Hughes
P: (307) 777-2824
F: (307) 777-2837

Send completed applications to:

State Energy Office Wyoming Business Council
214 W. 15th Street
Cheyenne, WY 82002

Converse, Niobrara and Natrona Counties:
Kim Rightmer, East Central Regional Director
300 S. Wolcott, Suite 300
Casper, WY 82601
Tel: 307-577-6012
Fax: 307-577-6032
Cell: 307-577-6032
Kim.Rightmer@wyo.gov

Big Horn, Hot Springs, Park and Washakie Counties:
Leah Bruscino, Northwest Regional Director
143 S. Bent, Suite B
Powell, WY 82435
Tel: 307-754-5785
Fax: 307-754-0368
Cell: 307-421-0140
leah.bruscino@wyo.gov

Campbell, Crook, Sheridan, Johnson and Weston Counties:
Dave Spencer, Northeast Regional Director
PO Box 962
Gillette, WY 82716
Tel: 307685-0283
Fax: 307-686-7268
Cell: 307-689-1320
dave.spencer@wyo.gov

Sweetwater and Carbon Counties:
Pat Robbins, South Central Regional Director
1400 Dewar Drive, Suite 208A Rock Springs, WY 82901
Tel: 307-382-3163
Fax: 307-382-3217
Cell: 307-389-0867
pat.robbins@wyo.gov

Fremont and Teton Counties:
Roger Bower, West Central Regional Director
213 W. Main Street, Suite B
Riverton, WY 82501
Tel: 307-857-1155
Fax: 307-857-0873
Cell: 307-851-0908
roger.bower@wyo.gov

Albany, Goshen, Platte and Laramie Counties:
Heather Tupper, Southeast Regional Director
214 West 15th Street
Cheyenne, WY 82002
Tel: 307-777-2804
Fax: 307-777-2838
Cell: 307-772-1265
heather.tupper@wyo.gov

Sublette, Lincoln and Uinta Counties:
Elaina Zempel, Southwest Regional Director
1100 Pine Avenue, Suite 2E
Kemmerer, WY 83101
Tel: 307.877-2203
Fax:888-507-4882
Cell: 307-723-1510
Elaina.zempel@wyo.gov

USA: Wyoming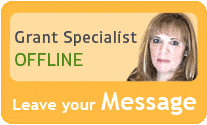 Our team of researchers and grant specialists review hundreds of funding resources daily to make sure GrantWatch.com provides members with the most up-to-date grants.
We have grants for: