Donald W. Reynolds Governor's Cup College Business Plan Competition
Awards to Nevada College and University Students
in Recognition of Outstanding Business Plans
Agency Type:
Foundation / Corporation

Donald W. Reynolds Governor's Cup

02/17/17 11:59 PM
Awards of up to $25,000 to recognize Nevada college and university students who have developed outstanding business plans. Student teams and their faculty advisors will compete in undergraduate and graduate divisions. Teams are encouraged to have graduate and undergraduate students work together for the purpose of cross-pollination of experience and mentoring opportunities.

Each team is required to have either a faculty member or an approved mentor as an advisor.

The competition encourages the development and commercialization of ideas and technologies being discovered in Nevada's universities. Multi-disciplinary teams that combine members from technical disciplines with members from the Colleges of Business are encouraged. Multi-disciplinary teams bring together the pieces necessary for bridging the gap between technology and the marketplace.

Applicants gain access to social networks of acknowledged business people, lenders and investors, team-building opportunities, employment planning skills, and media exposure.

The following kinds of business plans may be submitted:

- The business plan must be for a new and independent venture in the seed, start-up, or early-growth stages.

- Licensing technologies from universities or research labs are encouraged, assuming they have not been commercialized previously. The business may assume a technology or product/service that has been licensed from another company, private inventor, or university with their written approval.

$142,000

There are different levels of cash award given to the first, second, and third place winners respectively in the graduate and undergraduate competition. In addition, cash awards are also made to the finalist teams and their faculty advisors. All award levels are listed below.

A. Student Awards:

- First Place Graduate: $25,000
- Second Place Graduate: $15,000
- Third Place Graduate: $10,000

- First Place Undergraduate: $25,000
- Second Place Undergraduate: $15,000
- Third Place Undergraduate: $10,000

- Semi-finalist cash awards: $18,000

B. Faculty Awards :

- First Place Graduate: $2,000
- Second Place Graduate: $1,500
- Third Place Graduate: $1,000

- First Place Undergraduate: $2,000
- Second Place Undergraduate: $1,500
- Third Place Undergraduate: $1,000

- Other Finalist cash awards: $3,000

The competition is open to all faculty or mentor-sponsored full and part-time degree or certificate-seeking undergraduate and graduate students enrolled at any Nevada university or college. Enrollment includes classes taken during the 2016 summer session(s), 2016 fall semester, and/or the 2017 spring semester. Students who have graduated prior to the competition but were enrolled in any of the above mentioned semesters will still be eligible to compete.

Either an individual or a group may develop the business plan. Group size cannot exceed six qualified students.

Ineligible:

Any student who has been disqualified for plagiarism or other serious rule violation from the Governor's Cup or any other business plan competition is ineligible for this award.

Ineligible Business Plans or Content:

- Business plans based on an existing business, or a spin-off of an existing business, are not eligible.

- Previous efforts to establish the business or participating in business-like activities (which include, but are not limited to, the following: attempts to raise capital and developing and presenting the business plan to potential investors), are not eligible.

- The business should not have received more than $200,000 in equity-related capital (such as seed capital or institutional funding), or generated more than $100,000 in gross revenue prior to the current academic year. Revenue generated during a test-marketing project may be excluded from this provision.

- Plans that include proposals for buy-outs, expansions of existing companies, roll-ups, real estate syndications, tax shelters, franchises, licensing agreements for distribution in a different geographical area, spin-outs from existing corporations, and other consulting projects or analyses are not eligible.

- Plans for nonprofit businesses are not eligible.

- Business plans, substantially similar business plans, or substantially similar business concepts that were selected as finalists in any category in previous Governor's Cup competitions are not eligible.

- The business must not have generated sales revenues prior to the competition. Small amounts of revenue generated during a test-marketing project may be allowable.

- The plans may not contain fabricated information about (but not limited to) the following: backgrounds, experience and educational level of members of the management team, stage of product development, product performance claims, or market survey results.

- Business plans with revenue streams based solely on licensing of its own goods or services to a third-party are not eligible.

The 2017 competition timeline can be found online at the following link, and is also listed below: http://nvgovernorscup.org/

Timeline:

February 17, 2017 - Register team on the "Startup Compete" system, and submit Registration Form
March 9, 2017, by 3:00 PM PST - Business plans due
March 29, 2017 - Finalists announced
April 12, 2017, by 3:00 PM PST - Finalist business plans due
April 26, 2017 - Oral presentations
April, 20, 2017 - Awards dinner

Before starting your grant application, please review the funding source's website listed below for updates/changes/addendums/conferences/LOIs.
Click here to submit your registration form with the "Startup Compete" system by February 17: http://nvgovernorscup2017.startupcompete.co/

An electronic copy of the business plan must also be uploaded online at the above link by 3:00 PM (PST) on March 9, 2017. Plans must be submitted as a single PDF file not to exceed 10MB. Files submitted in other formats such as Word will not be accepted.

Kendra Wong
Chair, Organizing Committee
Sierra Nevada College
(775) 881-1733
kwong@sierranevada.edu

USA: Nevada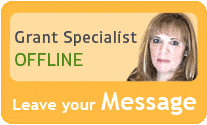 Our team of researchers and grant specialists review hundreds of funding resources daily to make sure GrantWatch.com provides members with the most up-to-date grants.
We have grants for: