The Priddy Foundation Grants
Grants to Texas and Oklahoma Nonprofits for
Arts, Education, Health, and Human Services
Agency Type:
Foundation / Corporation

The Priddy Foundation

02/01/17

03/01/17 5:00 PM

Request a Grant Writer
Grants to Texas and Oklahoma nonprofit organizations, municipalities, schools, hospitals, and IHEs for community benefit programs. A preliminary application is due February 1, 2017. Funding is intended for the focus areas of health and human services, arts, education, youth, and civic initiatives. Programs should offer significant potential for individual development and community improvement.

Specifically, projects should benefit at least one of the following communities:

- Texas: Archer, Baylor, Childress, Clay, Cottle, Foard, Hardeman, Haskell, Jack, King, Knox, Montague, Stonewall, Throckmorton, Wichita, Wilbarger, Wise, and Young

- Oklahoma: Comanche, Cotton, Jackson, Jefferson, Stephens, and Tillman

Types of grants:

1. Capital Grants: The Priddy Foundation considers capital projects for buildings and major items of equipment. Approval is more likely if the project has broad support from organizations and individuals. Typically, The Priddy Foundation's contribution to the project does not exceed 20% of the total project budget. The organization must attain the project fundraising goal and document that raised funds are sufficient to complete the project as presented in the grant application before a capital grant is funded.

2. Operating Grants: The Priddy Foundation considers general operating requests, but is wary of fostering annual budget dependency. Operating grants usually require a grantee organization to present a practicable plan to achieve self-sufficiency and may require the organization to enter into a formal consulting arrangement with a Nonprofit Management Service Organization (MSO) to improve organizational capacity.

3. Organizational Development Support Grants: The Priddy Foundation has an interest in increasing the capacity within an organization to serve more effectively in a complex and changing world. Requests for leadership development/capacity of board and staff, planning initiatives, technical assistance, and technology enhancements are considered. Organizational development grants must include a comprehensive plan supported by the organization's board, outside professional assistance, if appropriate, and linkage between the leadership development plan and the ability of the organization to achieve and sustain its mission more effectively.

4. Program Grants: The Priddy Foundation has significant interest in requests which create or expand program services. Project requests should deal effectively with identified problems and opportunities. Programs, in most cases, should be sustainable beyond the grant period and realistically match the requesting organization's mission and capacity. Organizations should be able to evaluate results against defined standards of measurement.

Before an application is considered, documentation of an exempt classification is required as described in Section 501(c)(3) of the Internal Revenue Code. Additionally, the applicant must be considered "not a private foundation" within the meaning of Section 509(a) of the Code.

The foundation also makes grants to schools, universities, hospitals and, on a limited basis, municipalities.

The Priddy Foundation does not typically make grants for the following purposes:

- Basic or applied research
- Charities operated by service clubs
- Conferences or other educational events except through an organizational development grant
- Debt retirement
- Endowments
- Fundraising programs and events
- Grants that impose expenditure responsibility on the foundation
- Grants that would obligate the foundation to future funding
- Grants to individuals, including individual scholarship awards
- Individual public schools (PK-12)
- Marketing productions or publications
- Organizations that make grants to others
- Operating deficits
- Previously supported capital projects
- Religious institutions except for non-sectarian, human service programs offered on a non-discriminatory basis
- School trips
- Start-up funding for new organizations
- Volunteer fire departments (requests are supported through a fund established at the Wichita Falls Area Community Foundation)

Preliminary Applications are due on or before 5:00 PM on February 1, 2017.

It is highly recommended that organizations with a fiscal year ending within one month of the grant deadline (March 1, 2017) delay their request until the next cycle.

Several steps are necessary prior to a board decision on funding. Following an organization's review of the Foundation's guidelines and requirements for appropriateness of the request, the following process occurs:

- Online submission of the Preliminary Application
- Organization is approved or declined to proceed to the full Formal Application
- Approved organizations are invited to attend the Grant Seekers Workshop
- Organizations complete and submit the Formal Application by the deadline
- A site visit is scheduled between the Foundation board/staff and applicant organization leadership
- Organization receives notification of grant award/decline

FAQs:
https://priddyfdn.org/faq/?category=1

The Board of Trustees considers grant applications in May, with notification in June, and potential funding to be available beginning in July.

Before starting your grant application, please review the funding source's website listed below for updates/changes/addendums/conferences/LOIs.
Submit the preliminary application online after December 15:
https://priddyfdn.org/app/login/

Stacey Darnall, Program Specialist
staceyd@priddyfdn.org
Phone: 940.723.8720
Fax: 940.723.8656

The Priddy Foundation
807 Eighth Street, Suite 1010
Wichita Falls, TX 76301

The Foundation considers grant applications from the following counties:
- Texas: Archer, Baylor, Childress, Clay, Cottle, Foard, Hardeman, Haskell, Jack, King, Knox, Montague, Stonewall, Throckmorton, Wichita, Wilbarger, Wise, and Young
- Oklahoma: Comanche, Cotton, Jackson, Jefferson, Stephens, and Tillman

USA: Oklahoma; Texas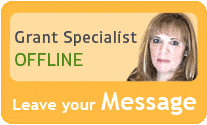 Libby is constantly in touch with grant program managers and reviews numerous publications to make sure that GrantWatch.com provides subscribers with the most up-to-date grant opportunities.
We have grants for:

Need help?
Hi, I would love to guide you through the site.
Please feel free to call or write.
Customer Sales & Support
(561) 249-4129