Community Grants Program
Grants to Nevada Nonprofits, For-Profits, and Agencies to
Improve the Health of Pregnant Women and Newborns
Agency Type:
Foundation / Corporation

March of Dimes Nevada Chapter

12/02/16 5:00 PM

Request a Grant Writer
Grants ranging from $10,000 to $20,000 to Nevada nonprofit organizations, for-profits, and government agencies to improve the health of pregnant women and infants. Activities may focus on outreach, education, and improving healthcare access.

Priority Areas:

1) Increasing use of low-dose aspirin to prevent preeclampsia: Preeclampsia involves high blood pressure and other factors during pregnancy, which can ultimately threaten the life or health of both mother and baby and can only be cured by delivering the infant, regardless of its gestational age. The U.S. Preventive Services Task Force recommends all at-risk women take a daily low-dose aspirin, but few use this therapy.

2) Encouraging women to space pregnancies at least 18 months apart: Fully one-third of all pregnancies in the U.S. occur less than 18 months after the birth of a child. Interpregnancy spacing (the time between the end of one pregnancy and the beginning of the next one) of less than 18 months is associated with higher rates of premature birth and maternal complications, with very short pregnancy spacing (less than 6 months) carrying the highest risk.

March of Dimes Nevada seeks to fund innovative efforts to both increase the knowledge and use of low-dose aspirin in preventing preeclampsia and to engage and encourage women in reproductive life planning including spacing pregnancies at least 18 months apart in high burden/high volume preterm birth counties and communities within Nevada.

Priority counties/areas in Nevada include those with one or more of the following:

-High burden/high volume of preterm births (specifically Clark, Elko, Lander, Nye, Washoe, and White Pine Counties)

-High rates of short interpregnancy interval (less than 6 months) or short interbirth interval (less than 15 months)

-High unintended pregnancy rates

-High rates of hypertension before or during pregnancy, preeclampsia, or eclampsia.

Of particular interest, funding may be used to implement One Key Question. This model provides primary care health teams, community health workers, and other providers with a simple program to incorporate pregnancy intention screening, "Would you like to become pregnant in the next year?" into routine care and services. Women are then offered essential preconception care and reproductive health services (or referrals) depending on their needs.

Allowable Costs Include:

1) Salary - grant funds may be used to cover salaries for project-related employees, but cannot be used to pay salary costs for employees who are already employed full-time. Exceptions may be made in circumstances where a specified position is supported primarily by grant funds and the applicant can demonstrate that the requested funds would replace existing grant funds.
Consultant fees.

2) Materials and supplies (e.g. office supplies, health-related materials, refreshments, incentives) necessary to accomplish the specific objectives of the proposal that are usually "used up" in the course of the project. Incentives are items used to enable or ensure participants are able to take advantage of services provided by grantees, for example metro or bus cards to assist women in attending prenatal care appointments or educational sessions.

3) Printing and travel that are reasonable and necessary for project implementation. March of Dimes funds may NOT be used to pay for first class travel.

4) Facilities - rental costs associated with using a physical location for an activity necessary to accomplish the specific objectives of the proposal are permitted.

5) Indirect costs are allowable for grants of $25,000 or more only and cannot exceed 10% of total costs.

$10,000 - $20,000

The grant period is January 1, 2017 through December 31, 2017.

All chapter community grants are approved for one year only. Applicants may choose to submit a proposal that covers a two or three year project period. However, March of Dimes only awards funds for one year at a time (maximum three consecutive years).

In order to be eligible to receive a March of Dimes community grant, the applicant must provide services in the State.

The applicant organization must be an incorporated not-for-profit 501(c)(3) or for-profit organization or government agency.

The March of Dimes does not award grants to individuals. Applicants must disclose any conflict of interest due to representation by their organization on the chapter's Program Services Committee or the Chapter or Division Board of Directors.

The March of Dimes does not fund billable health care provider services. The March of Dimes chapter community grants also do not fund scientific research projects.

All grantees must:

-Certify that they are not presently listed on the Federal Excluded Party List, debarred or suspended from the award of any federal or state contracts, or excluded from participation in any governmental medical reimbursement programs; and

-Must attest that they /will comply with all laws and regulations (to include federal, state and local laws and regulations). Additionally, March of Dimes grantees may be screened to ensure that they are not debarred or suspended by the Federal Government and/or local State agencies.

Audited financials may be required prior to grant approval.

Non-Allowable Costs Include:
-Salary costs for staff who are already employed full-time by their organization (see exceptions above).
-Construction, alteration, maintenance of buildings or building space.
-Dues for organizational membership in professional societies.
-Tuition, conference fees or awards for individuals.
-Cash stipends for individuals
-Billable services provided by physicians or other providers.
-Permanent equipment (e.g. computers, video monitors, software printers, furniture) unless essential to project implementation and not available from other sources.
-Educational materials that do not meet the quality or evidence-based standards provided by March of Dimes
-Indirect costs for grants under $25,000.
-Advertising materials and purchase of media time/space: Budget costs relating to these items may not be allowable depending on project specifics. Please consult with the chapter contact listed in this application regarding whether proposed items are allowable.

The deadline to apply is December 2, 2016, 5:00 PM. Applications must be submitted as a hard copy and emailed as a PDF.

Award notification will be issued January 2, 2017.

More information about One KeyQ uestion may be found here: http://www.onekeyquestion.org/

Before starting your grant application, please review the funding source's website listed below for updates/changes/addendums/conferences/LOIs.
Allison Potter
(415) 217-6380
apotter@marchofdimes.org

March of Dimes
101 Montgomery St, Suite 300
San Francisco, CA 94104

USA: Nevada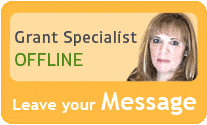 Libby is constantly in touch with grant program managers and reviews numerous publications to make sure that GrantWatch.com provides subscribers with the most up-to-date grant opportunities.
We have grants for:

Need help?
Hi, I would love to guide you through the site.
Please feel free to call or write.
Customer Sales & Support
(561) 249-4129